A Raleigh, North Carolina pastor who was once facing 82 years in prison is now facing 20 years after she pleaded guilty to federal wire fraud and aiding and abetting charges last Thursday.
Pastor Sharon Annita Edmonds, 57, of Crown Ministries and SAGE Ministries located in Raleigh, was charged by the feds back in September of 2020 after she and her crooked brother Michael Anthony Griffin Sr committed bank fraud, wire fraud, conspiracy to commit bank fraud, making false statements to a bank on loans, aggravated identity theft, perjury, defrauded banks, opened credit cards in the name of fraudulent identities, used fraudulent bank statements, pay stubs, and other documents for use in defrauding banks, lenders, merchants, and landlords. 
If you are a member of Edmonds church and have been using a credit card to pay your tithes and give offerings, you better check your bank statements and credit because this is one crafting ass so-called Woman of God.
On Tuesday morning, federal prosecutors told The North Carolina Beat that on last Thursday, July 1, 2021, Sharon Annita Edmonds pleaded guilty to wire fraud and aiding and abetting.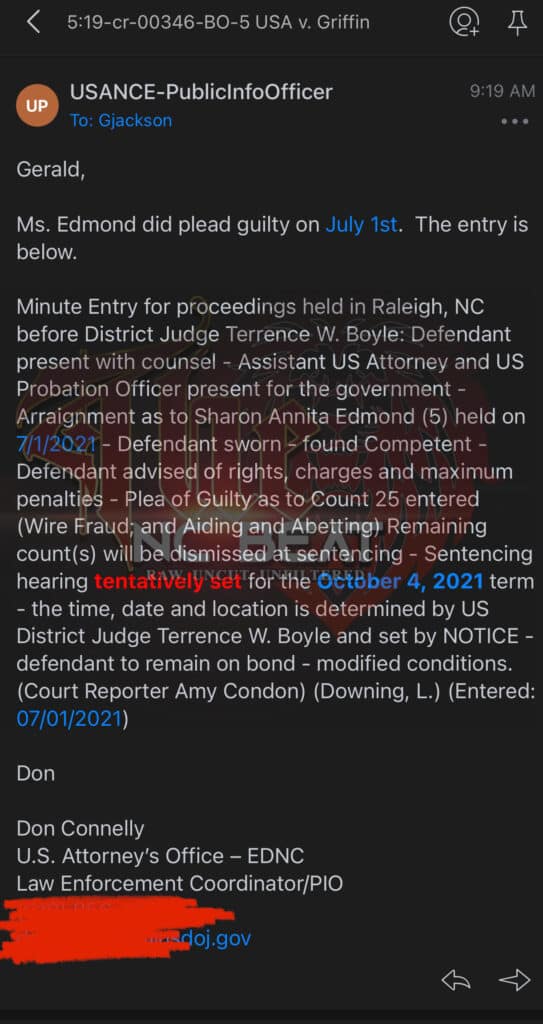 Federal Judge Terrence W. Boyle said that the charges of Aggravated Identity Theft, and Aiding and Abetting, and perjury will be dismissed at her sentencing, which is now scheduled for October 4, 2021.
During Edmond's original arrest, prosecutors said she faced 82 years, but after her recent guilty plea, the maximum was reduced to 20 years. And to be clear, it doesn't mean that Edmond will be sentenced to that much time; she could be, but it's just what she's looking at if the judge decides to sentence her to 20 years. Wire fraud is a very serious crime, and aiding and abetting is helping someone commit crimes, which is also serious, especially on the federal level.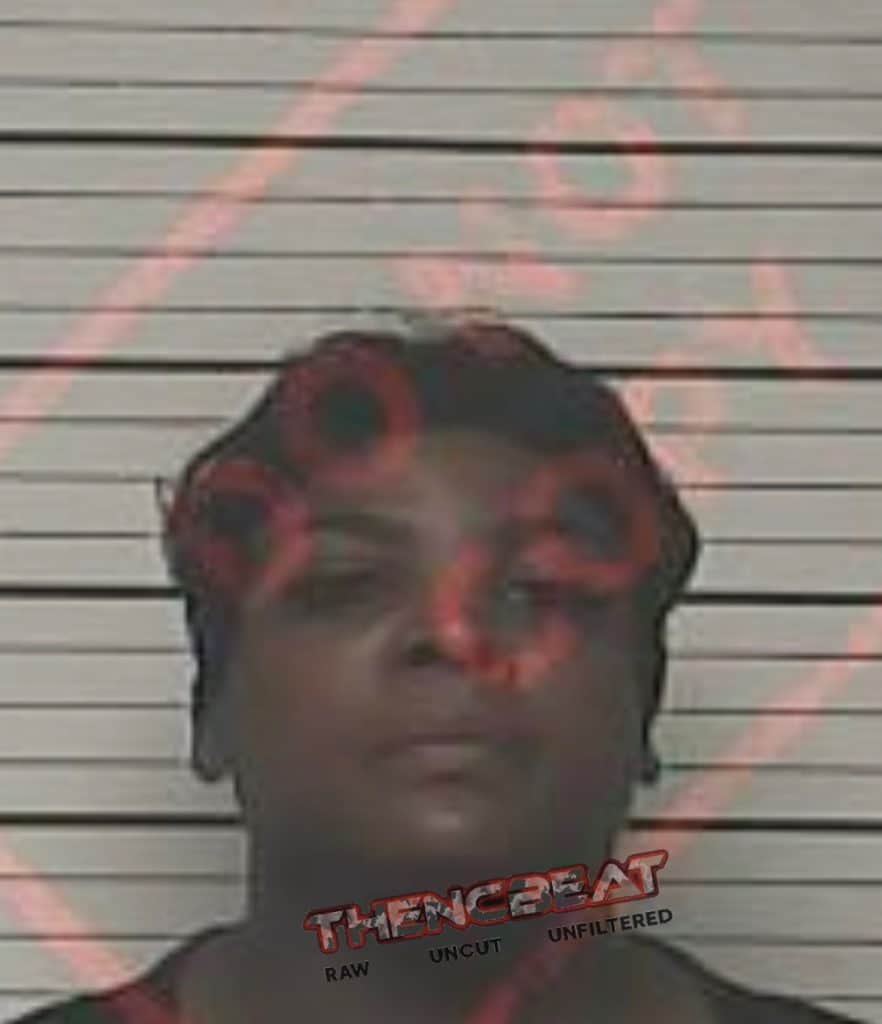 Edmond has not been jailed since her release on these charges back in September but the federal courts did put her on probation while released on the aforementioned charges.
The scamming pastor must not violate federal, state, or local law while on release, cooperate to collect her DNA and advise the court or the pretrial services office or supervising officer in writing before making any change of residence or telephone number. Additionally, Edmond must surrender any passport, cannot obtain a passport or other international travel document, not travel outside of North Carolina without permission U.S. Probation Office, must avoid all contact, directly, or indirectly, with any person who is or may be a victim or witness in the investigation or prosecution including all co-defendants. She is also not allowed to possess firearms, destructive devices, or other weapons.
An arrest warrant was issued for Edmond on September 10, 2020. She was booked in the Bladen County Jail, where she was later released on September 16, 2020.
We already know that if Edmond doesn't get any jail time after admitting that she committed these crimes by pleading guilty, it's because she ran to a ROOT DOCTOR…