A lawyer representing a Black man beaten by multiple white police officers in Mississippi before being shot in the mouth says the officers accused the man and another man of 'dating white women.'
These white officers falsely accused two Black men of selling drugs and "dating white women" before they were handcuffed and brutally tortured last month, including shooting 32-year-old Michael C. Jenkins in the mouth.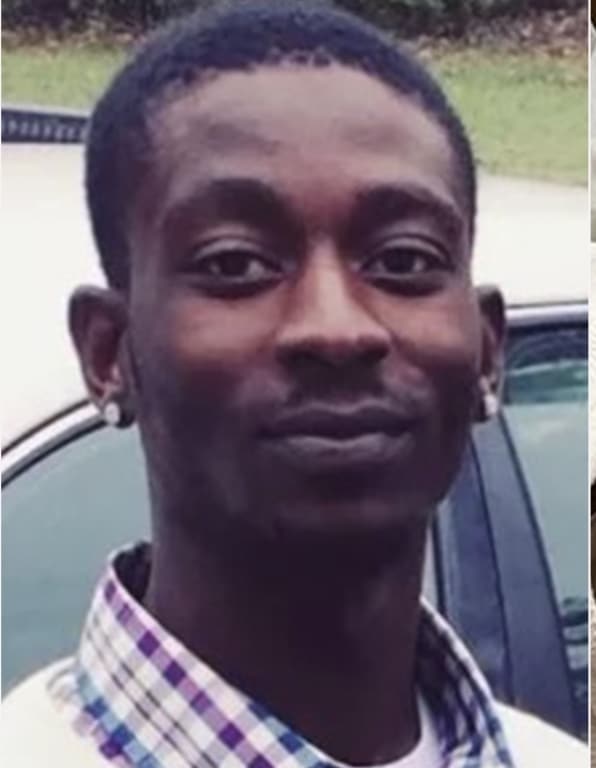 A group of attorneys for the Jenkins family say the officers should be charged with attempted murder.
On January 23, 2023, Jenkins and another man named Eddie Terrell Parker were at a residence in the village of Braxton when the residence was illegally raided by six white police officers who had no warrant, according to Black Lawyers for Justice.
During the raid, officers allegedly accused Jenkins and Parker of "dating white women" and "selling drugs," allegations Jenkin's attorneys said were false. Officers then handcuffed both Jenkins and Parker and allegedly "repeatedly" kicked both of them while also using a taser, threatening to kill them.
Jenkin's father, Melvin, told The North Carolina Beat that the officers were having a taser competition with his son as the target.
Melvin said, " They were tasing them trying to see who had the strongest taser."
Not only did the Mississippi cops repeatedly tase Jenkins, but Melvin said they also "threw eggs on them and poured grease on their heads."
According to Melvin, the officers also waterboarded Jenkins and Parker with milk and made them get in the shower together.
Jenkins, who made it out with minor injuries, told Jenkin's family that Jenkins was on his knees and handcuffed with his hands behind his back when officers shot Jenkins in the mouth.
Jenkins's mother, Mary Jenkins, told other media outlets that police told her that Jenkins "displayed a gun," which is why he was shot, but Parker told the family that Jenkins did not have a gun.
Building Bridges For Cumminity Unity And Progress, who first posted about Jenkin's mistreatment by Rankin County Sheriff's Office, confirmed to The North Carolina Beat Saturday that Jenkins is out of the hospital.
Jenkins was released Tuesday from the University of Mississippi Medical Center after undergoing two surgeries to treat mouth and head injuries, including the surgical removal of his tongue, according to Shabazz, who added Jenkins currently has trouble speaking.
The US Department of Justice announced Wednesday that it is investigating Rankin County, Mississippi's sheriff's department, for possible civil rights violations.
Malik Z. Shabazz, attorney for Jenkins, said in a press conference Wednesday that it was a 90-minute "torture session" in which the men was called the n-word several times.
"Jenkins was hospitalized for several weeks because the officers put a gun in Jenkin's mouth, pulling the trigger, "intending to kill him," Attorney Shabazz said.
Here we go again…..after Tyre Nichols, we now have Michael Jenkins, who is so blessed to be still alive.
If you have a story you think the public should know about, send it to newstip@thencbeat.com
Follow me, Gerald, on Instagram @iiamgj and Facebook @TheOfficialGeraldJackson
To support The North Carolina Beat, donate by clicking HERE or Cash App $itsgjtheceo