An investigation is currently underway regarding a Prince George police officer in Maryland, following the department's discovery of a viral TikTok video depicting the officer entering the backseat of his patrol car accompanied by a woman.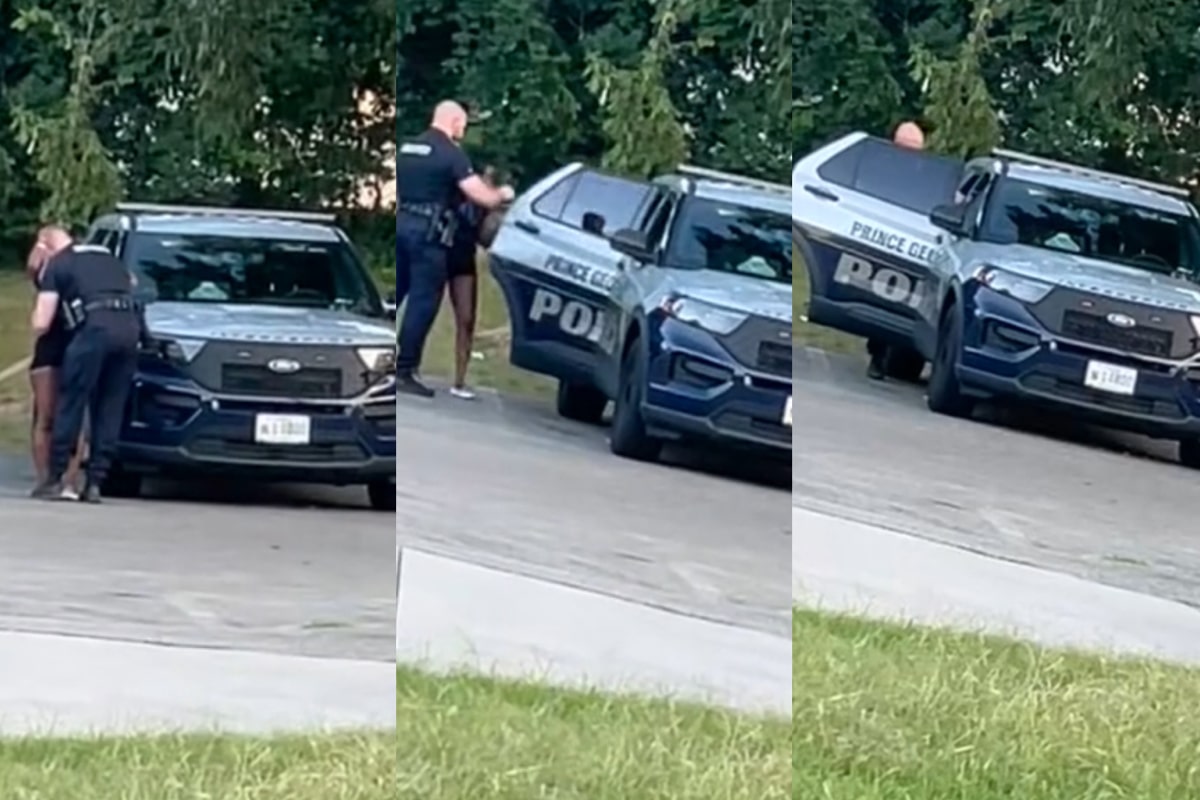 DID YOU MISS: Atlanta stylist accused of running major wig scam, allegedly targets women with hair loss
The identities of the officer and the woman involved in the incident have not yet been determined. It remains unclear whether the officer was getting head from the woman, as it is doubtful that he would have been able to engage in intercourse in the confined space of the backseat of his police vehicle.
As soon as we became aware earlier today, we opened an investigation to determine the circumstances, PGPD tweeted Tuesday. Additional information will be released once investigated and confirmed.
DID YOU MISS: [VIDEO]: Houston woman hit in the face with brick after refusing to give her number to a guy
The video was uploaded to the social media platform TikTok on Monday. As of Tuesday, the video had accumulated over two million views.
WATCH VIDEO BELOW:
Hopefully, this officer and this lady knew each other because her revealing clothing suggests a different story. And if they do know each other, why would a woman choose to engage in activities with her man in the back of his police car instead of going inside the house to the bedroom.
Chileeeeeeeeeeee
We will keep you updated on this developing story, and hopefully, we will learn the identities of the officer and the woman soon.
If you have a story you think the public should know about, send it to newstip@thencbeat.com 
Follow The NC Beat on Social Media: Instagram:@TheNorthCarolinaBeat | Facebook: @TheNorthCarolinaBeat | Twitter: @TheNCBeat
Follow me, Gerald, on Instagram @iiamgj and Facebook @TheOfficialGeraldJackson