Two teenagers who went missing together Friday and are believed to be friends have been found dead in Western Orange County, North Carolina.
On Saturday, Orange County Sheriff's Office posted on their social media page asking for the public's help locating 14-year-old Lyric Woods. She was a ninth grader at Cedar Ridge High School in Hillsborough. She was last seen by her family Friday night in Efland, North Carolina. The sheriff's office said Woods left home, and her parents could not reach her after 6:00 p.m. Saturday.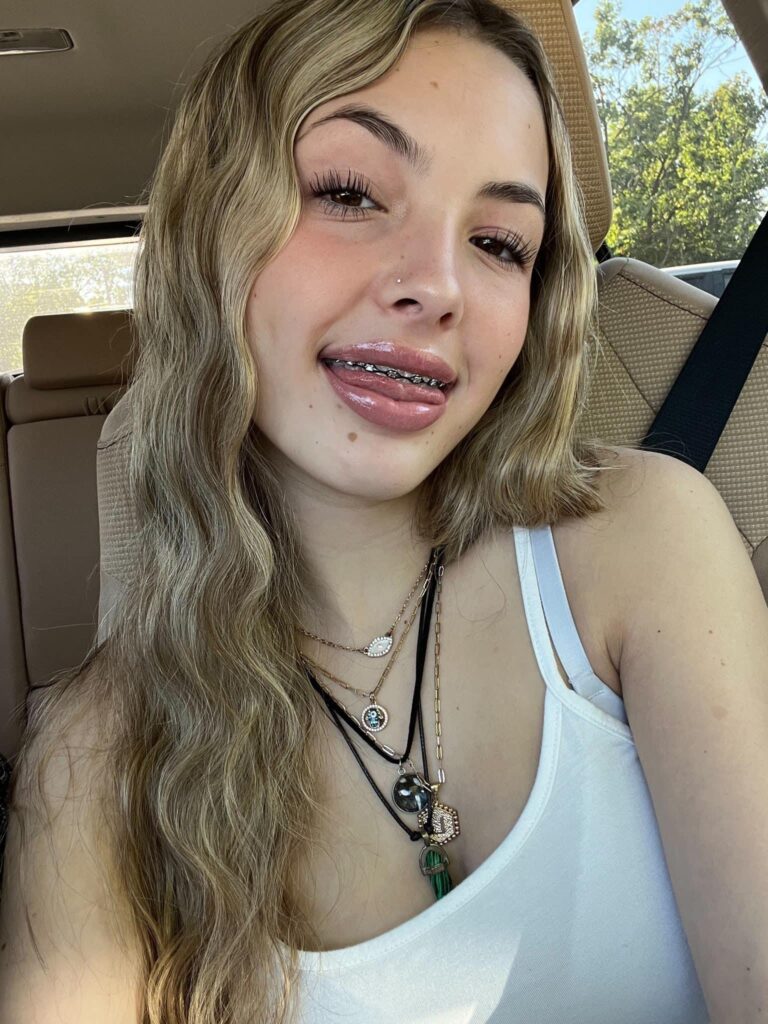 An 18-year-old who is said to be friends with Lyric, according to his mother, said her son also went missing Friday, and he was with Lyric.
However, it's unclear why Orange County Sheriff's Office did not make a post about the disappearance of 18-year-old Devin Clark. Clark is a student at Eastern Alamance High School. His mother, Tiffany Concepcion, said he had been missing since Friday morning after leaving their home in Mebane. His phone was off, and no one had heard from him.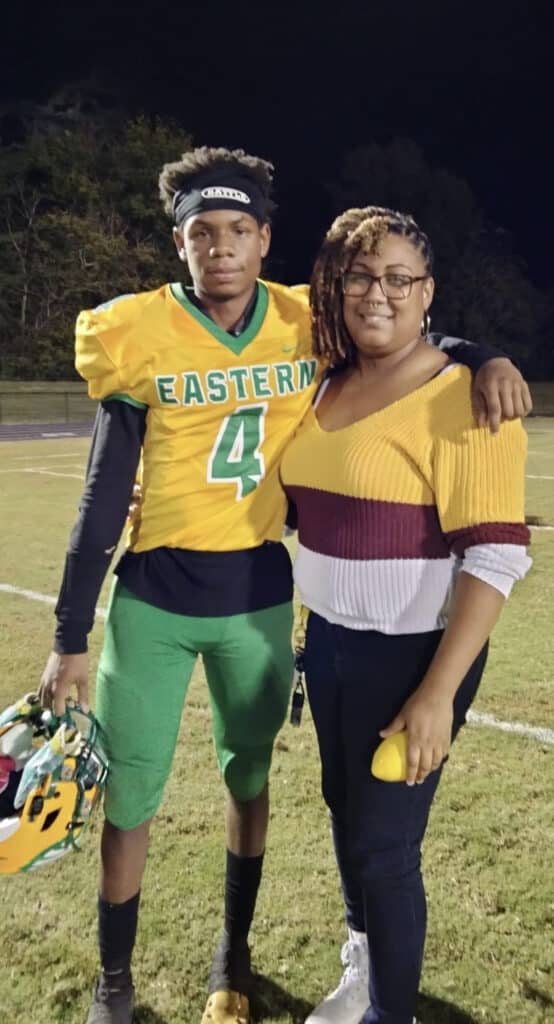 Clark's mother, Concepcion, posted a video on Facebook Sunday afternoon before the news about the two being found deceased surfaced on social media, stating that her son and Lyric were friends.
WATCH BELOW:
Rumor has it that the two were picked up by an unidentified man, but police have not confirmed the rumors.
Orange County Sheriff's Office said two men found two bodies in the Western part of the county Sunday afteroon. 
According to authorities, the men who found the bodies were riding four-wheelers before they discovered them just before 3:00 p.m. 
The sheriff department released the following statement below:
Orange County deputies responded to western Orange County this afternoon after two men reported discovering a pair of bodies just off a power-line easement. The men were riding four-wheelers checking trail cameras.

Investigators are processing the area for evidence and the medical examiner is on scene.

No additional information is available at this time.
The Orange County Sheriff's Department has confirmed that one of the bodies found was a white female and a black male, both under the age of 20.
Lyric Woods mother, Jennifer Johnson Woods, confirmed on social media that her daughter was found Sunday dead.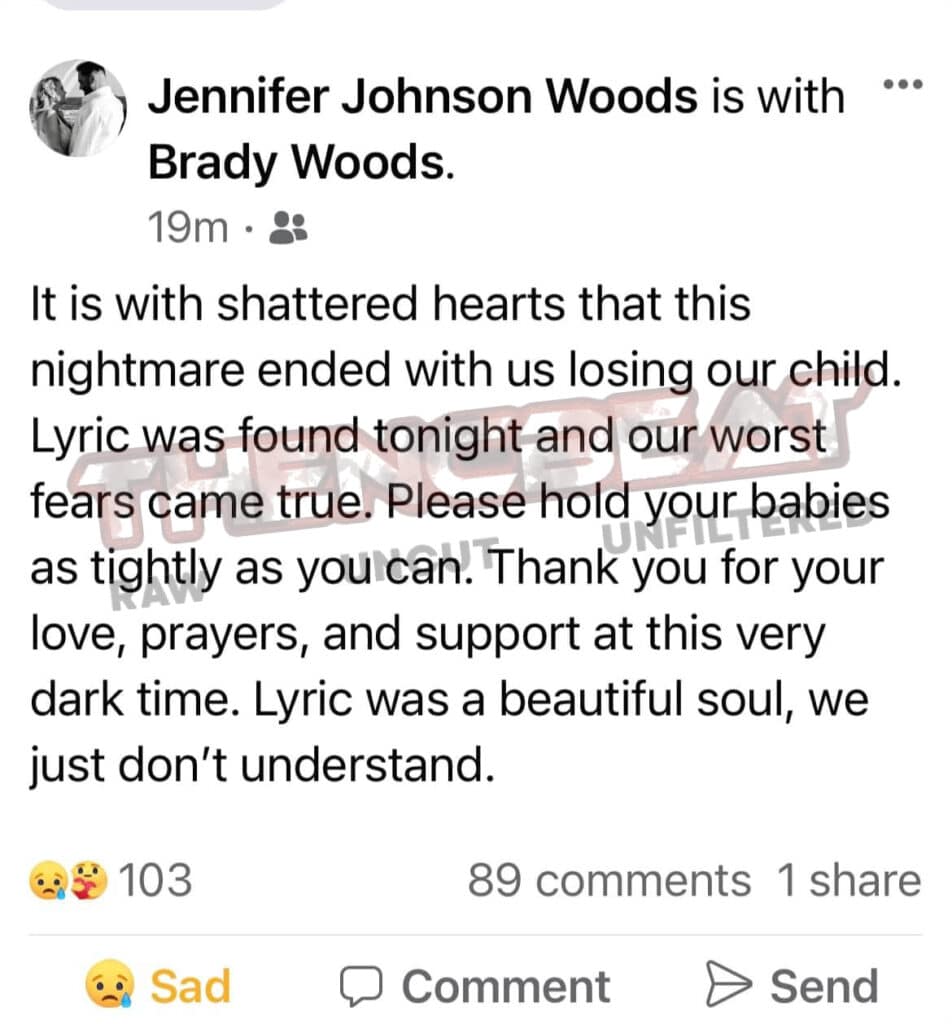 On Monday morning, Concepcion confirmed that her son, Devin Clark was also deceased.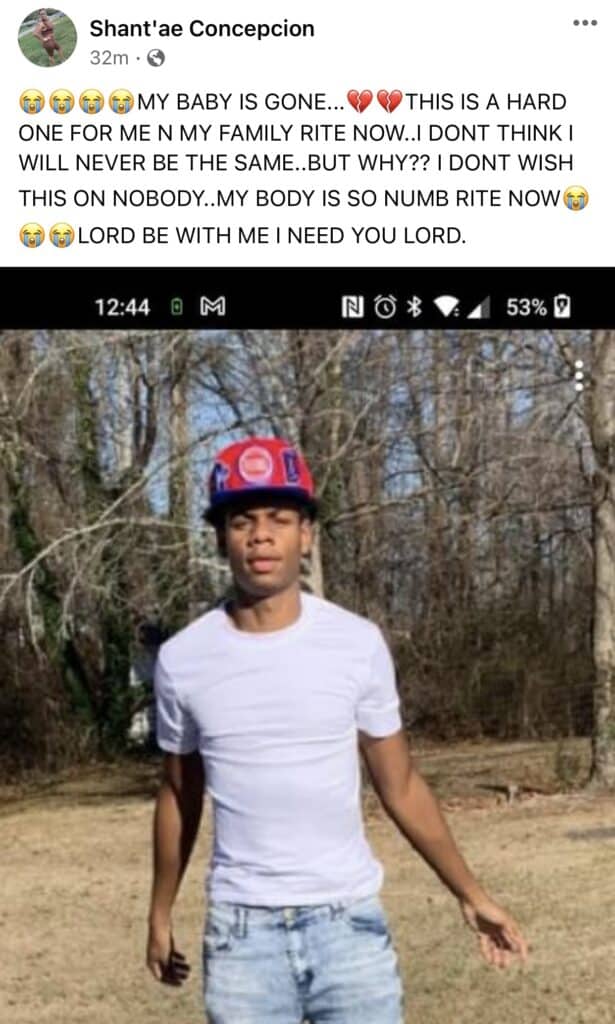 This is a developing story…
Follow me on Twitter @GeraldJBlessed IG @Itsgjtheceo and Facebook @TheOfficialGeraldJackson