Word On The Curb…singer Trey Songz has found himself at the center of yet another lawsuit after two women claimed that he raped them at his house during a party in 2015.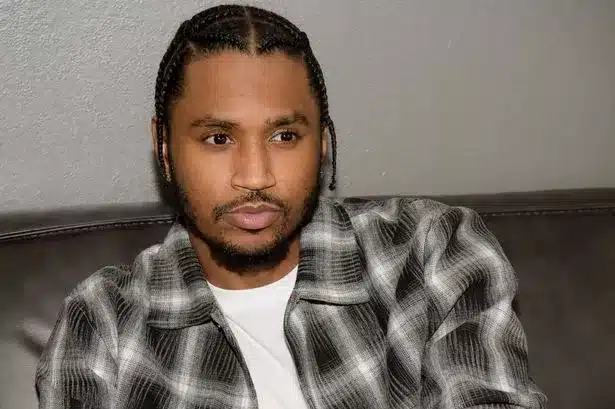 According to the lawsuits, the unidentified women listed as plaintiffs said they initially met Trey Songz at one of his concerts in June 2015. After his show, the ladies had heard that he was hosting an after-party, and the two women claimed to have attended the party.
It appears that during the after-party, the two women and Songz had conversations that ultimately led the singer to extendan invitation to his birthday party later that year. According to the lawsuit, the women said the party took place at his Los Angeles residence.
DID YOU MISS: Lead prosecutor removed off YNW Melly's double-murder retrial for withholding information
When the two women arrived, they remembered being compelled to surrender their cell phones and passwords in order to gain entry to the party. After entering, the two women claimed that they were "pressured" to consume alcohol from unsealed containers. The women stated in the complaint that they felt drugged.
They told the courts in their filings that Trey Songz led them upstairs, where they passed out fully clothed. The next morning, one of the women alleged that she woke up naked while Songz was performing oral sex on her. The other woman claimed that she also woke up naked, with Songz allegedly biting her nipple and forcefully inserting his fingers into her vaginal area.
The women further alleged that when they refused to shower with Trey Songz, he allegedly called them "little girls" and told them to leave his house.
Michael Freedman, an attorney for Trey Songz, issued a statement. Freedman cited that the individuals were only trying to "take advantage" of California's legal system.
This is yet another example of nearly decade-old allegations being repurposed to take advantage of California's constitutionally questionable new look back window. We look forward to vindicating Trey on the merits in court.
The plaintiffs are suing for damages due to enduring "lasting injuries."
Trey Songz is no stranger to facing accusations of sexual assault.Back in June, Songz was facing a $10 million lawsuit for exposing a woman's breasts by pulling her bikini top. Previously, actress/singer Keke Palmer and influencer Celina Powell have also accused Songz of engaging in sexually inappropriate behavior, along with numerous others.
DID YOU MISS: Video shows a fence that 4 inmates including a murder suspect cut through to escape
Follow me, Gerald, on Instagram @iiamgj and Facebook @TheOfficialGeraldJackson
If you have a story you think the public should know about, send it to [email protected]