Word On The Curb… the owner of Speed Edge Sports in Georgia, Mark Taylor, is under fire for his racist rant posted on social media about black people living in Atlanta.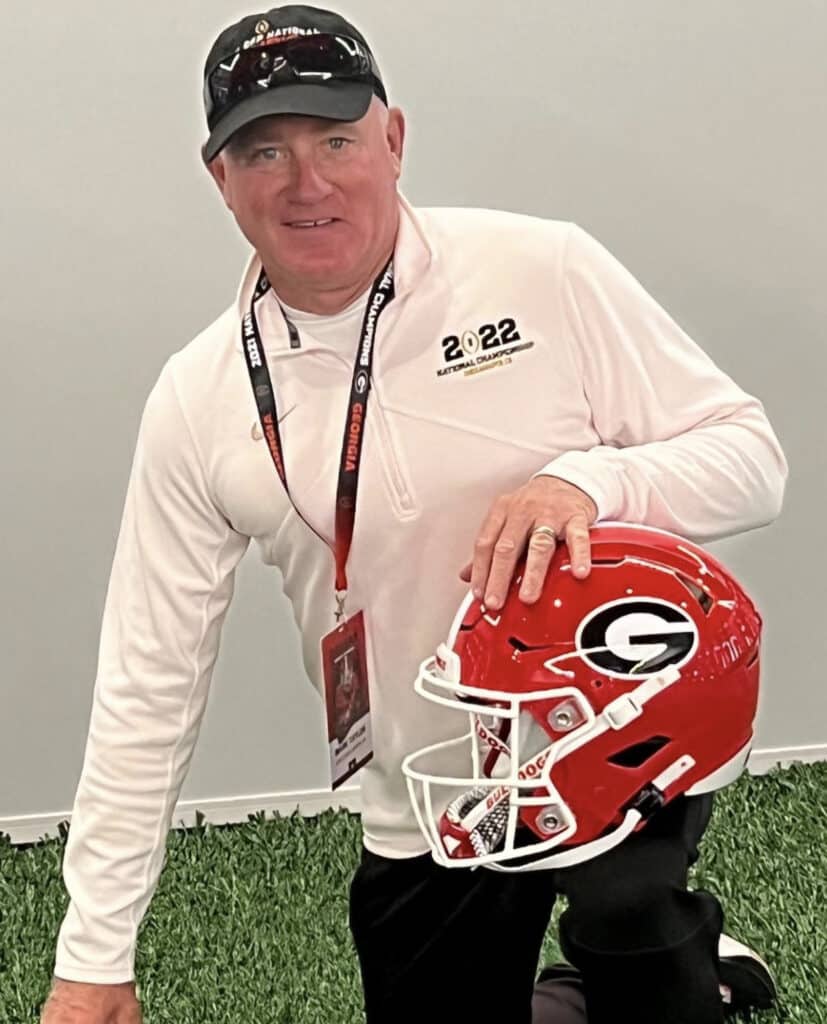 Not only was Mark bold about his racism, but he even invited his friends who were watching to come to Atlanta and hunt black people.
In one video, Mark is driving through downtown Atlanta when he mentions that he hasn't seen a  white person since visiting.
Ain't seen a white person in sight, Mark says. Homeless ones on the street, every restaurant looking in here is black, and every car beside me is black. They can have Atlanta.
It's disgusting asf, but this is America y'all.
Mark continues and says Atlanta used to be a fun place to visit, but too many blacks have taken over.
It used to be a fun place to come to up here, Mark said. They can have this place right here.
Before the video ends, Mark tells someone that they and another person need to come to Atlanta and go hunting…
WATCH THE VIDEO BELOW:
In another video, Mark puts his camera on a woman sitting in her car, and he calls her the N-word, claiming she tried to pull out in front of him.
Ro, look at this nigger trying to pull out in front of me right here, Mark says while filming. Look at this nigger trying to pull out in front of me right here.
The woman in the car doesn't know Mark is filming her making racist slurs to her in his video for his viewers.
After filming her for a few seconds, Mark turns his camera towards a tree, acts as if he's talking to the woman, and says, "Ro will hang you from that tree."
WATCH THE VIDEO BELOW:
In another video obtained by The North Carolina Beat, Mark is inside a hotel room where he shows off a $129.00 jacket and his pistol sitting on the hotel's nightstand before picking up the hotel phone and acts like he is talking to someone.
Room service, Mark said. I need you niggas to bring me chicken wings, two hoes- a red bone and a white one. I want the white girl, and Ro gon try the redbone.
As Mark continues to play talk on the phone, he says he thinks Ro will throw the redbone girl out the window from the 14th floor when they are finished, insinuating having sex.
WATCH THE VIDEO BELOW:
Mark is really good friends with Alabama head coach Nick Saban.
VIEW THE PHOTO OF THE TWO BELOW: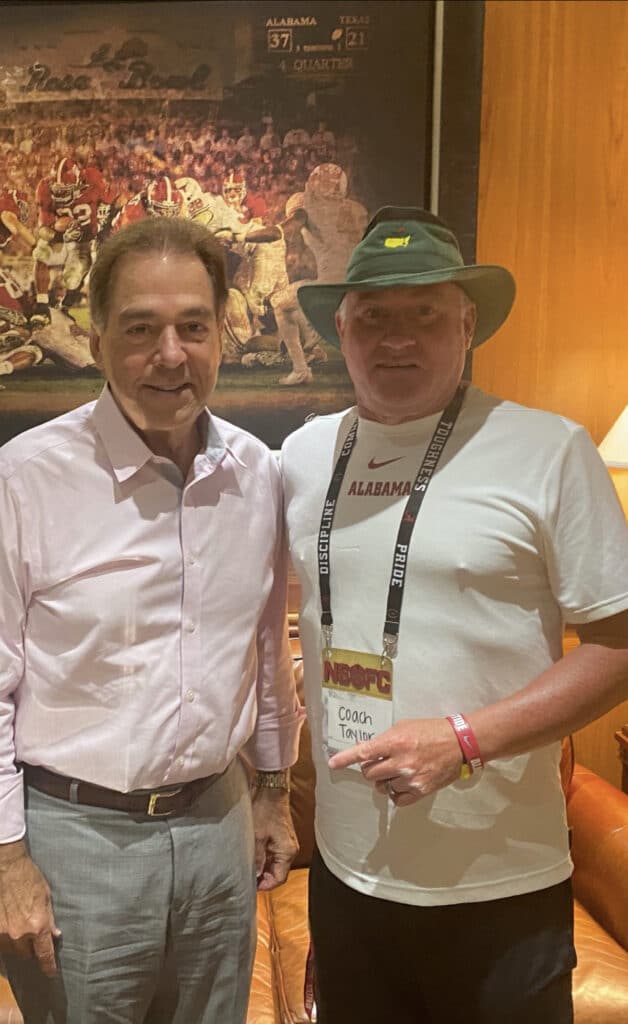 Speed Edge Sports is an athletic field where Mark is a speed training trainer for high school athletes, but that is about to end with these new videos of Mark showing his true colors.
If you have a story, send it to newstip@thencbeat.com
Follow me, Gerald, on Instagram @iiamgj and Facebook @TheOfficialGeraldJackson