Send your story to gjackson@thencbeat.com
Follow me on Twitter @ImTheOfficialMeGerald
---
ButterBall located in Mount Olive, North Carolina will not close after an employee tested positive for the coronavirus, according to another employee, not the employee mentioned in this story.
Kristen Leanne Wagner said she got tested for the coronavirus Thursday after having symptoms of the deadly virus and got her positive results back Friday afternoon.
Many employees say they work side-by-side at ButterBall and that the cafeteria inside is packed daily. There is no telling how many people Wagner may have come in contact with before she knew she was positive.  The symptoms don't appear until 14 days after you've contracted the virus.
 When you contract the virus, you can still spread it to others before the symptoms arrive. 
Rumor has it that the plant plans on closing down for 24 hours to sanitize and then reopen the next day and run the business as usual.
Friday, UNC Health sent Wagner an email about her test coming back positive. 
READ EMAIL BELOW: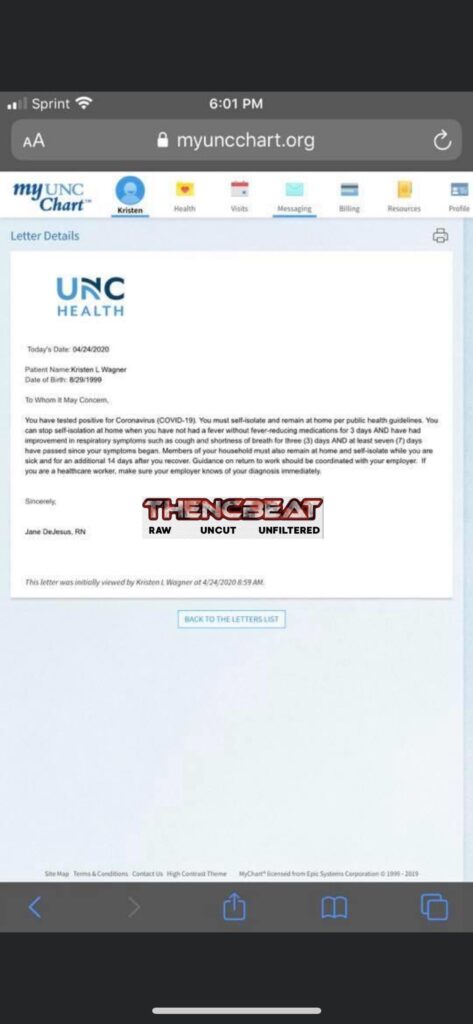 You can also view the original post made by Wagner below: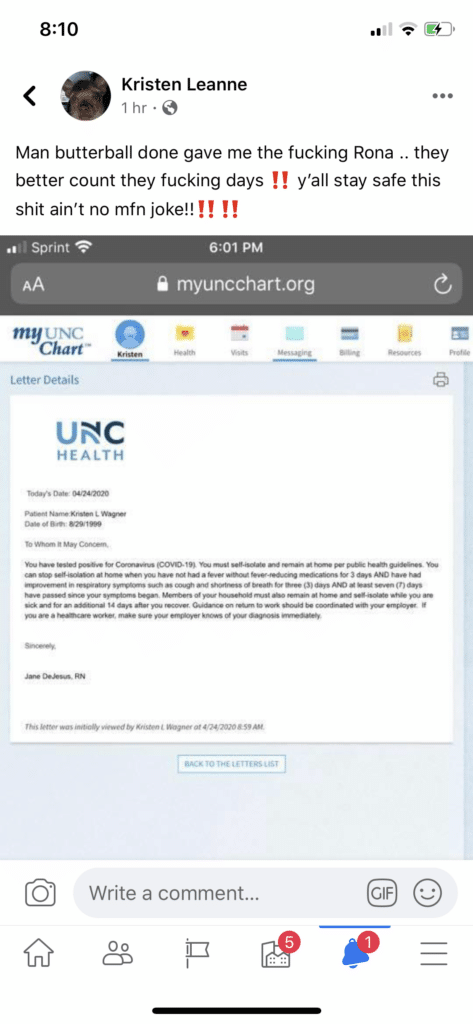 Wagner told The North Carolina Beat that she can't remember how many of her co-workers she have come in contact with before she tested positive.
Honestly, I couldn't even tell you how many people I came in contact with. It's hard to not come in contact with a lot of people, she said.
She said for the safety and health of others, she wishes her job would close down.
More employees contacted The North Carolina Beat via email about numerous other cases at this Mount Olive plant.
(READ EMAILS BELOW)