A 19-year-old man from Texas confessed to killing an 18-year-old woman in a fit of rage after she playfully tugged on his ear while assisting him with his move to a new apartment.
Earlier this week, the body of 18-year-old Dejah Hood was found around 1 p.m. In a creek bed behind an apartment building at Hollytree Apartments in Tyler, according to the police.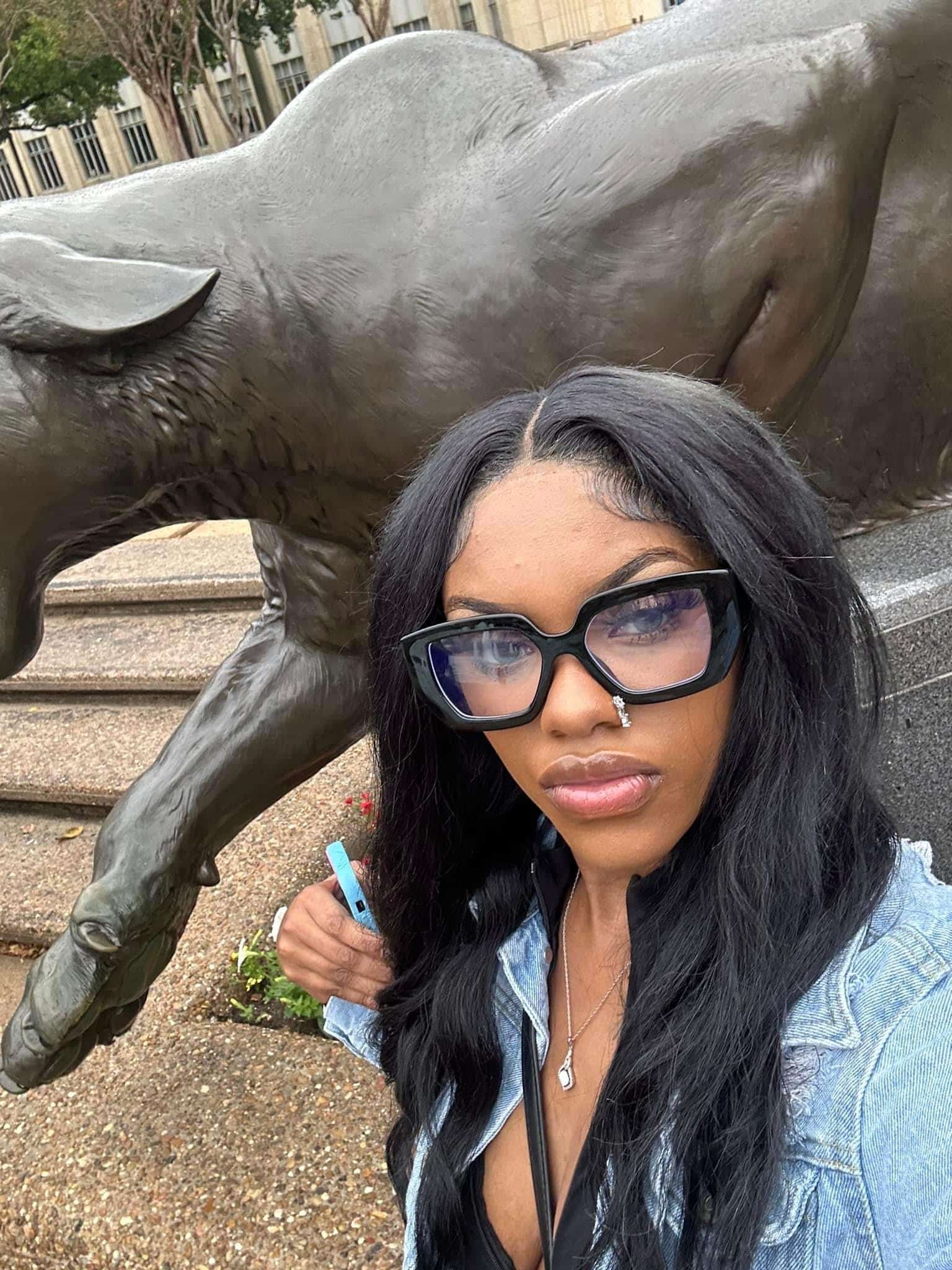 The 19-year-old suspect, Jamaurea Jermaine Britton, confessed to the police that he killed Hood. According to court documents, he then wrapped her body and dumped it behind his apartment building. Britton told investigators that he picked up Hood from her apartment to assist him with packing, as he was relocating to a new place.
That day, Hood was babysitting a 1-year-old whom she brought with her, according to court documents. Britton told police one story, and then he confessed to what he did in another version. He told the police that he was alone in the kitchen, deep in thought about his recent breakup with his ex-girlfriend. It was at this moment that Hood approached him and playfully tugged his ear, something that his ex-girlfriend used to do.
DID YOU MISS: Montgomery Alabama fight leaves girl stabbed in the face and one thrown off a car
Britton said he had a "fit of rage" before grabbing a glass bottle and hitting Hood from behind in her head, causing her to fall, according to court documents. According to court documents, he stated that he punched her in the face and strangled her. Britton then told investigators that he allegedly grabbed a hammer and continued to repeatedly hit Hood in the head until the handle broke, according to court documents.
Britton told the police that he believed Hood was dead, but later discovered that she was alive. Afterwards, Britton said he made two unsuccessful attempts to take his own life. The first attempt involved him trying to run into a wall with a knife pointed at his chest. The second attempt involved a gun, but he claimed that a neighbor knocked on the door and interrupted him.
According to court documents, the one-year-old child was in Britton's bed watching a movie during the incident. Investigators said Britton told them that he returned the child to Hood's mother and then drove back home.
DID YOU MISS: Mother and her 6-and 2-year-old children found dead inside their Alabama home
When Britton got back to his apartment, he claimed that he heard Hood say his name, according to documents. After discovering that Hood was still alive, Britton claimed that he stabbed her multiple times before wrapping her body in trash bags, tape, and a bed sheet. He then carried her body out of his apartment.
Britton told investigators that a neighbor startled him, leading him to throw Hood's body over a fence "out of sight,"according to court documents.
After dumping Hood's body, Britton told police that he had returned and tried to cover the body with leaves.
Britton is charged with murder. He also faces a charge of making terroristic threats against his family or household. He was booked into the Smith County Jail on Tuesday and remains there on bonds totaling $1.05 million.
Follow me, Gerald, on Instagram @iiamgj and Facebook @TheOfficialGeraldJackson
If you have a story you think the public should know about, send it to [email protected] 
Follow The NC Beat on Social Media: Instagram:@TheNorthCarolinaBeat | Facebook: @TheNorthCarolinaBeat | Twitter: @TheNCBeat