Authorities are investigating the death of a mother and her 6-year-old and 2-year-old children, who were found dead in their Alabama home earlier this week.
According to Mobile County Sheriff Paul Burch, the mother, 37-year-old Nancy Johnson, hanged herself. 2-year-old Jacob and 6-year-old Mia Johnson died from drowning. But according to Sheriff Burch, when you entered the home through the back door, the children were positioned on a sofa.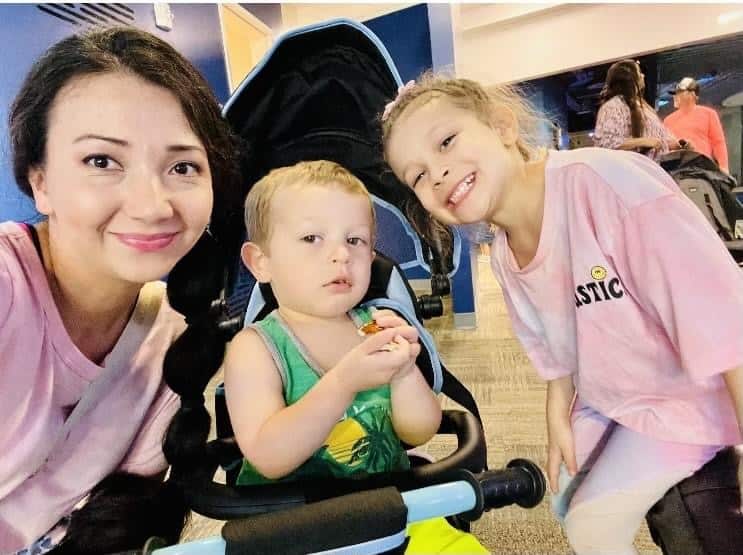 When you enter the back door of the home there a sofa to the right-hand side and the children were positioned on that sofa, Burch said.
Sheriff Burch added that the children were covered with a blanket.
Nancy's estranged husband, Derek Johnson, found the three deceased on Thursday, according to the Mobile County Sheriff's Office. Police say they do not consider him a suspect, and he is "cooperative." The couple were from Utah and Washington and had recently moved to Semmes, Alabama. Most of Nancy's family lived in Utah, according to Sheriff Burch.
DID YOU MISS: [VIDEO]: Florida coach caught on video cursing out player and calling him a 'Pu**y B**tch'
According to Semmes Police Chief Todd Freind, there have been multiple domestic disturbance calls made to the address on Evergreen Court in the past.
The last several months we've had a lot of domestic disturbance calls out here from the couple. Just different domestic type calls, anything from harassment to physical, Chief Friend said.
Chief Freind said the crime scene was brutally violent. 
It's definitely not a typical homicide scene,  he told WALA. It is more brutal than normal, than what we normally see. So yeah, it definitely will test your character when you see something like this.
Nancy and Derek were going through a divorce when this tragedy hit. According to court documents, Derek initially filed for divorce in April, but the couple reconciled over the summer. Then, in August, Derek filed for divorce again, requesting the court to provide him with Nancy's mental health records. In early September, Derek was arrested for violating a protection order issued by a judge in Utah.
When Derek was arrested on September 17, it was for allegedly forcing his way into the couple's shared home, causing damage to the property and breaking windows. A court document read, "Once inside the home, Derek Johnson physically attacked Nancy Johnson and attempted to grab one of the minor children." Nancy Johnson was able to break free from Derek Johnson and fled to her vehicle with the children.
DID YOU MISS: Baltimore Tech CEO let man who killed her inside apartment building, court documents say
At the time of the deaths, the estranged husband was living in a camper outside the residence, as mandated by a previous child custody order. A judge awarded joint custody to both parents, with the condition that they share a camper and stay in it whenever the children are in the custody of the other parent.
If you have a story you think the public should know about, send it to [email protected] 
Follow The NC Beat on Social Media: Instagram:@TheNorthCarolinaBeat | Facebook: @TheNorthCarolinaBeat | Twitter: @TheNCBeat
Follow me, Gerald, on Instagram @iiamgj and Facebook @TheOfficialGeraldJackson