Former President Donald Trump has agreed to have his bond set at $200,000 for the Georgia RICO case. This comes as the deadline set by Fulton County DA Fani Willis approaches, with Friday noon being the last day for Trump to surrender to authorities.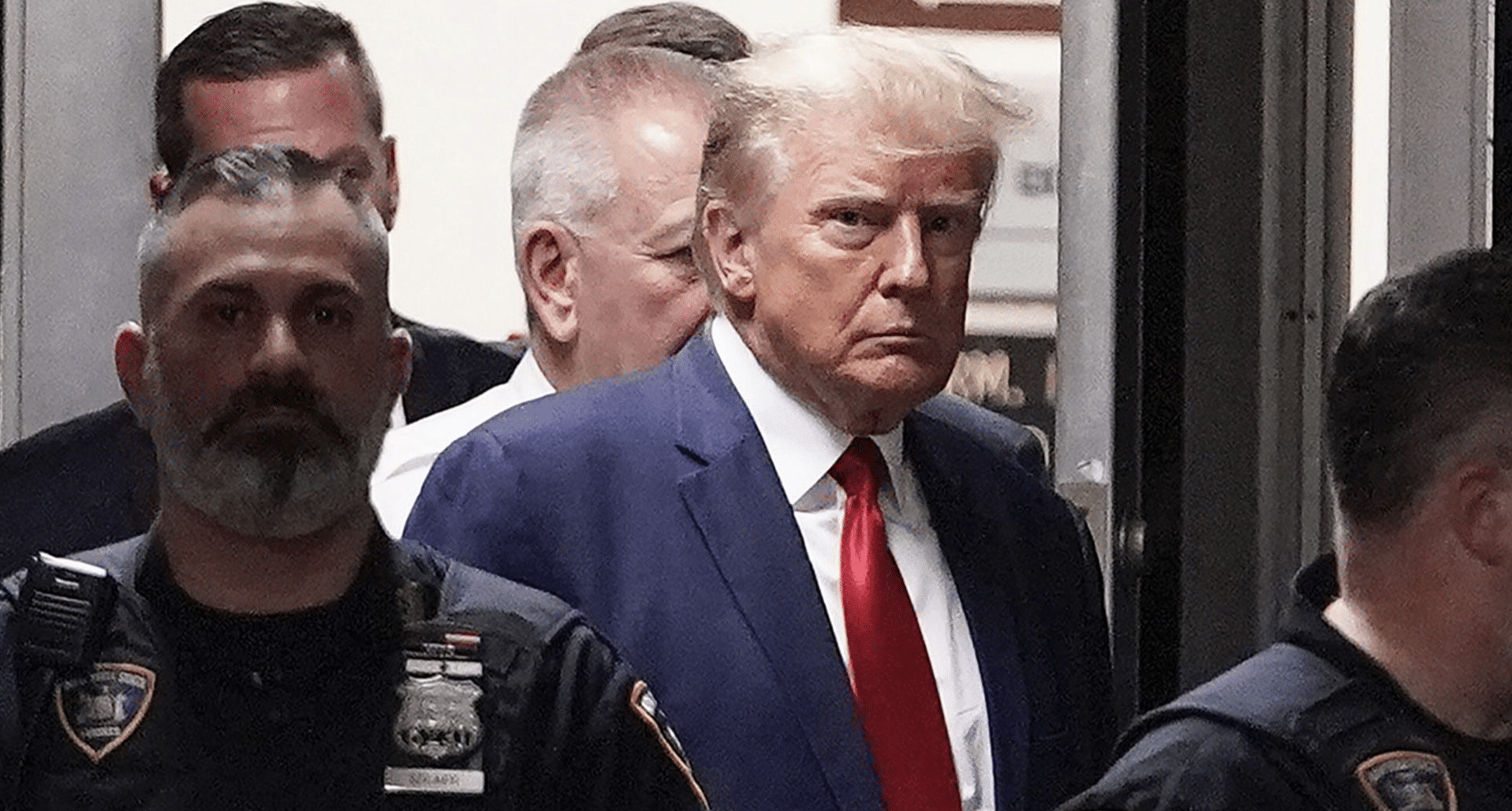 The former president, who has made numerous false statements without any evidence, is now facing a series of felony charges related to his baseless claims of election fraud in 2020 and his attempt to overthrow the American government.
The order sets Trump's bond for the Racketeer Influenced and Corrupt Organizations (RICO) charge at $80,000 and adds $10,000 for each of the 12 other counts he is facing. Bond is the amount defendants must pay as a form of collateral to ensure they show up in court ahead of trial.
The bond agreement bars Trump from the things he love to do-run his mouth. In the bond agreement, Trump is prohibitedfrom intimidating co-defendants, witnesses, or victims in the case, including through social media.
Fulton County Superior Court Judge Scott McAfee also ordered Trump "shall not communicate in any way, directly or indirectly, about the facts of this case with any person known to him to be a codefendant in this case except through his or her counsel."
Last week Trump was hit with a slew of charges alongside a slew of his allies, who prosecutor Fani Willis said conspired to subvert the will of the voters in a desperate bid to keep Trump in the White House after he lost terribly to Democrat Joe Biden.
Trump has denied any wrongdoing and refers to the case as an attempt to undermine and impede his 2022 presidential campaign.
Willis has proposed that arraignments for the defendants follow during the week of Sept. 5. She has said she wants to try the defendants collectively, and bring the case to trial in March of next year, which would put it in the heat of the presidential nominating season.
If you have a story you think the public should know about, send it to newstip@thencbeat.com 
Follow The NC Beat on Social Media: Instagram:@TheNorthCarolinaBeat | Facebook: @TheNorthCarolinaBeat | Twitter: @TheNCBeat
Follow me, Gerald, on Instagram @iiamgj and Facebook @TheOfficialGeraldJackson