As the search for 39-year-old Allisha Watts moves into its third week, more information about her boyfriend James Dunmore, she was last seen with is being made public.
The biological sister of Watts, Shakeeta Utley, told The North Carolina Beat on July 23 that her sister was last seen between July 16 and July 17. She informed us that Watt's phone pinged at Dunmore's residence in Charlotte. Shakeeta says that her sister hasn't been seen since.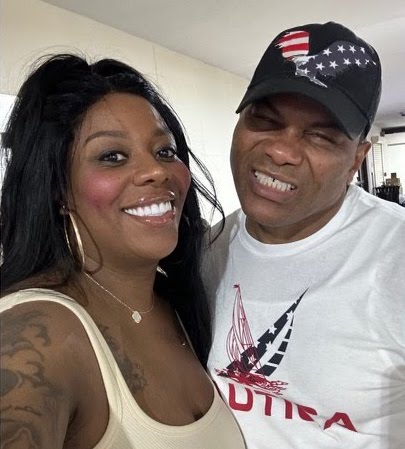 Police claim that Allisha's Mercedes Benz-GLC was discovered on July 18, the day before she was reported missing, parked at a DMV. Deputies reported seeing Dunmore inside, who claimed to be sleeping. Deputies arrived three hours later and discovered Dunmore inside the car unresponsive.
The Benz was found in Anson County, North Carolina, according to deputies who claimed to have been using Watt's car's GPS system to track its travel history. However, they claimed to be unaware of Watt's disappearance at the time.
A deeper look into Dunmore's background revealed his violent criminal past in Virginia. According to court documents, Dunmore was found guilty of kidnapping in 2003. He was also found guilty of battery and stalking.
Shakeeta informed us that Dunmore was in police custody but that no charges had been brought against him in connection with the disappearance of Watts. Other family members said Watts was in town from Moore County, North Carolina, visiting Dunmore at his Pamela Lorraine Drive residence and is unsure of what could have happened to her.
Police have made no arrests and Watts remain missing.
If you have a story you think the public should know about, send it to newstip@thencbeat.com.
Follow me, Gerald, on Instagram @iiamgj and Facebook @TheOfficialGeraldJackson