Have a story the public should know about, send it to me at gjackson@thencbeat.com
Follow me on Twitter @GeraldJBlessed
---
A 69-year-old woman has been charged by the Raleigh Police Department in the death of a local attorney.
Rosa Underwood Mclean of Gas Light Creek Court in Raleigh was charged with misdemeanor death by vehicle and failure to yield the right of way to a pedestrian in a crosswalk. 
Raleigh Police say, Gary Lester Presnell, an attorney who lived on Woodburn Road in Raleigh, was struck and killed Wednesday as he crossed a marked mid-block crosswalk on South Wilmington St.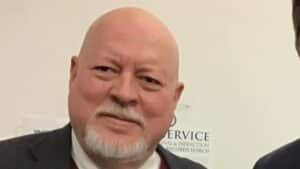 If Mclean is convicted, she faces up to 150 days behind bars. 
Do you believe Mclean was distracted or what? 
Our thoughts and prayers go out to the Presnell and Mclean family.