Have a story the public should know about? If so, send your story to [email protected]
Follow me on Twitter @GeraldJBlessed
---
North Carolina Governor, Roy Cooper is taking heat from many who want him out of office come this November. 
The Democratic Governor comes from a family that owned slaves in Nash County, according to 1850 U.S. Federal Census.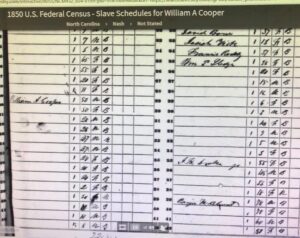 Jimmy Howington, of Garner, North Carolina took to Facebook Saturday to put Cooper on blast after 3 confederate monuments were ordered to be removed Saturday by Cooper to 'protect public safety.'
Since we're removing historical monuments it may be time to remove our RACIST governor Roy Asberry Cooper III, the post reads.
Howington said that Cooper's great grandfather William (Willie) H Cooper owned slaves in Nash County. 
He had a total of 21 slaves according to the 1850 census. By 1860 he along with his siblings had a total of 47 slaves, Howington said. 
This information came from ancestry.com, according to Howington.
Read the full post below:
Does this make Governor Roy Cooper racist?