A 16-year-old Harrisburg, North Carolina girl claimed she was sent home from Chick-Fil-A for having unnatural hair color in her hair.
Autumn Williams, 16, told Queen City News that she was still trying to figure out how the blond hair in her braids violated Chick-Fil-A employee policy.
She told the outlet that she felt embarrassed and singled out. Williams stated that she had only been working at Chick-Fil-A for three months. She claimed she was caught off guard when she was pulled to the side and told she was being sent home until the color was removed from her braids.
She was like, 'Hey, one of our supervisors came by and said they noticed blond in your hair, and he asked that you leave and come back when it's taken out since it's an unnatural color to you,' Williams said.
LOOK AT PHOTO OF THE COLOR WILLIAMS HAD IN HER BRAIDS THAT DAY: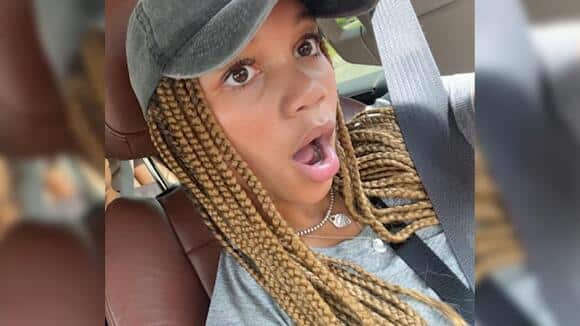 Williams stated that her hair was not blonde but rather brown. She also stated that her natural hair color is blonde.
I don't know what blond is in my hair because my braids were brown, and there wasn't blond in them, and my natural hair color is blond," Williams said. And the guy, when I had orientation, he never said anything about my hair color or it being an issue.
Williams also claimed that although she was the only employee singled out, other coworkers had unnatural hair colors. She claimed that when she questioned her HR supervisors about unnatural hair, they directed her to the employee handbook. Inside, it didn't define what unnatural colors are.
READ POLICY BELOW:
Williams said she quit.
Chick-Fil-A released a statement below:
"The operator reached out to (Autumn) Williams today and had a good conversation.
In further detail, the operator explained that the policy was misinterpreted and said Williams was not terminated and she's more than welcome to come back and work at the restaurant."
I was glad that I didn't have to change myself to fit into someone else's idea image of what it's like to be a Chick-Fil-A worker, Williams said. I could still have my braids, which I felt there was nothing wrong with, so I was just glad that I was able to just stay true to myself and move on and find somewhere else to work; that's fine with how I look.
Williams says she has filed a complaint with the Equal Employment Opportunity Commission since quitting.
If you have a story you think the public should know about, send it to newstip@thencbeat.com.
Follow The NC Beat on Social Media!
Instagram:@TheNorthCarolinaBeat
Facebook: @TheNorthCarolinaBeat
Twitter: @TheNCBeat
Follow me, Gerald, on Instagram @iiamgj and Facebook @TheOfficialGeraldJackson