The Nash County Health Department has cleared a Rocky Mount, North Carolina restaurant after an employee posted videos on OnlyFans of her inside the restaurant slurping up a banana as if it was a dick.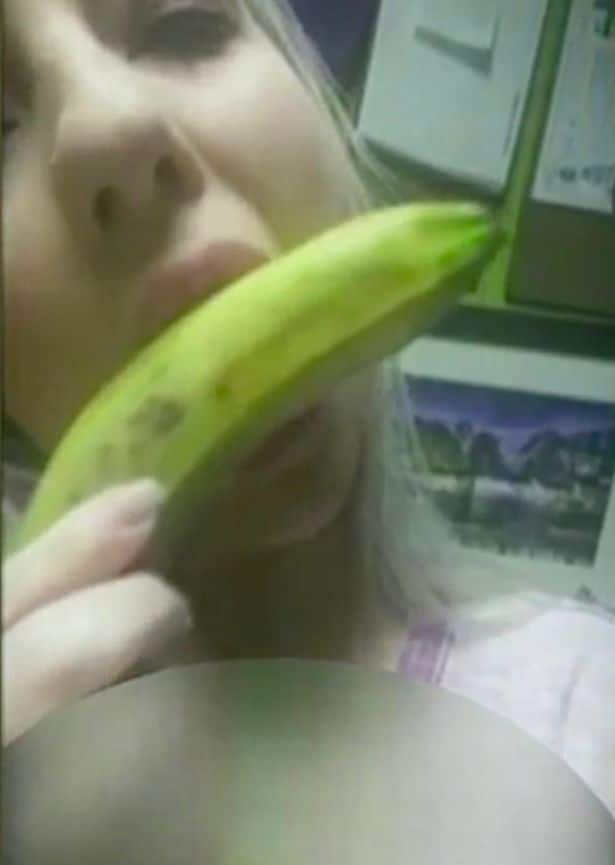 OnlyFans is a subscriber-based website, where people pay to view sexually explicit videos.
According to the man who exposed the video, it showed a woman sexually using a banana. The man said that he recognized the employee from Ichiban Japanese Steakhouse and Sushi Bar and that she appeared to have been filming from inside the restaurant's office.
You can see the restaurant's menu and security camera showing the restaurant's interior in the video.
The main concern for the man who identified the employee was her sexually using the banana, and the restaurant uses banana for their cinnamon banana desert.
On Friday, Owner Joon Lee said that he did not know about the videos, but after watching them, he confirmed that the videos were made in his office and that the woman in the video was Christen Colbert, a manager who has worked for him for 15 years.
Lee told local media that he put Colbert on leave while he considers what to do next. Colbert called Lee and admitted to filming the videos and claimed that she ate the banana herself afterward.
A spokesperson for the North Carolina Department of Health and Human Services said that all of the bananas in the restaurant have been thrown out and that the Nash County Health Department would be working with Lee to make sure "other action deemed appropriate" was taken.
Lee said he has been in business for more than two decades.
The restaurant has an (A) sanitation grade and passed an inspection last week.