Florida authorities have arrested a man who was caught on camera intentionally striking and seriously injuring two Hillsborough deputies.
According to the police, they have arrested 28-year-old Ralph Bouzy and charged him with three counts of attempted first-degree murder of a law enforcement officer with a weapon.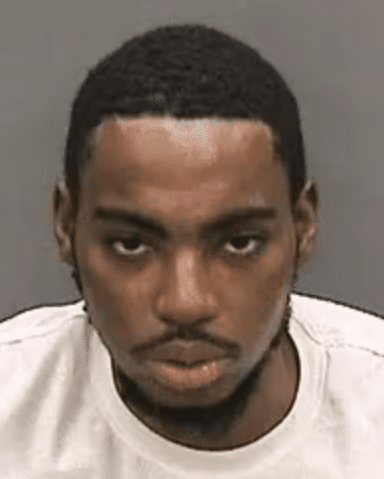 Investigators said on Thursday, at around 7:44 a.m., Bouzy's mother dialed 911 and reported that he was being violent, irrational, and kicking in doors throughout the house. She expressed fear for her safety to the dispatchers.
Two Hillsborough deputies, Cpl. Carlos Brito, 39, and Deputy Manuel Santos, 31, arrived shortly outside the home on Dexwell Court. The deputies found Bouzy in the driver's seat of a parked Nissan Altima. They tried to talk to Bouzy, but he drove away.
Two additional deputies arrived on the scene before Bouzy returned to the area. As Bouzy drove towards the deputies, they quickly jumped between their patrol cars to avoid being hit.
Bouzy then sped up, aiming his car directly at Brito and Santos, who stood beside a sheriff's SUV. Bouzy then slammed into the deputies with the Nissan. Brito was pinned between the car and the sheriff's SUV.
Part of Brito thigh bone was lodged in the car and Santos suffered severe leg injuries.
The two injured deputies were still in Tampa General Hospital on Friday morning, according to the sheriff's office. Sheriff Chad Chronister stated on Thursday that "Brito might need to have his leg amputated."
Sheriff's officials released surveillance videos taken from nearby homes that show the moment the car rammed into the deputies, pushing them against a sheriff's office SUV. Body camera footage from other deputies showed the driver stepping out of the car and walking towards the other deputies before being subdued with stun guns.
WATCH VIDEO BELOW:
Hillsborough Circuit Judge Cynthia Oster ruled on Friday that Bouzy will remain in custody at least until a hearing scheduled for Wednesday.
Hillsborough court records show Bouzy name linked with 18 mental health cases, including four that were filed this year. He also has five prior arrests, the most recent in 2018.
Follow me, Gerald, on Instagram @iiamgj and Facebook @TheOfficialGeraldJackson
If you have a story you think the public should know about, send it to [email protected]