Three individuals in Indiana, including one man and two women, have been arrested after a 6-month-old infant was nearly killed by rats. The child suffered numerous bite marks that went down to the bone, as confirmed by officials.
DID YOU MISS: Ratchet Charlotte NC pastor turns hood rat in pulpit and threatens another pastor over her husband
The parents of the infant boy, David Anthony Schonabaum and Angel Schonabaum, along with the child's aunt, Delaina Thurmon, were arrested last week and charged with multiple felonies related to the abuse of the 6-month-old boy.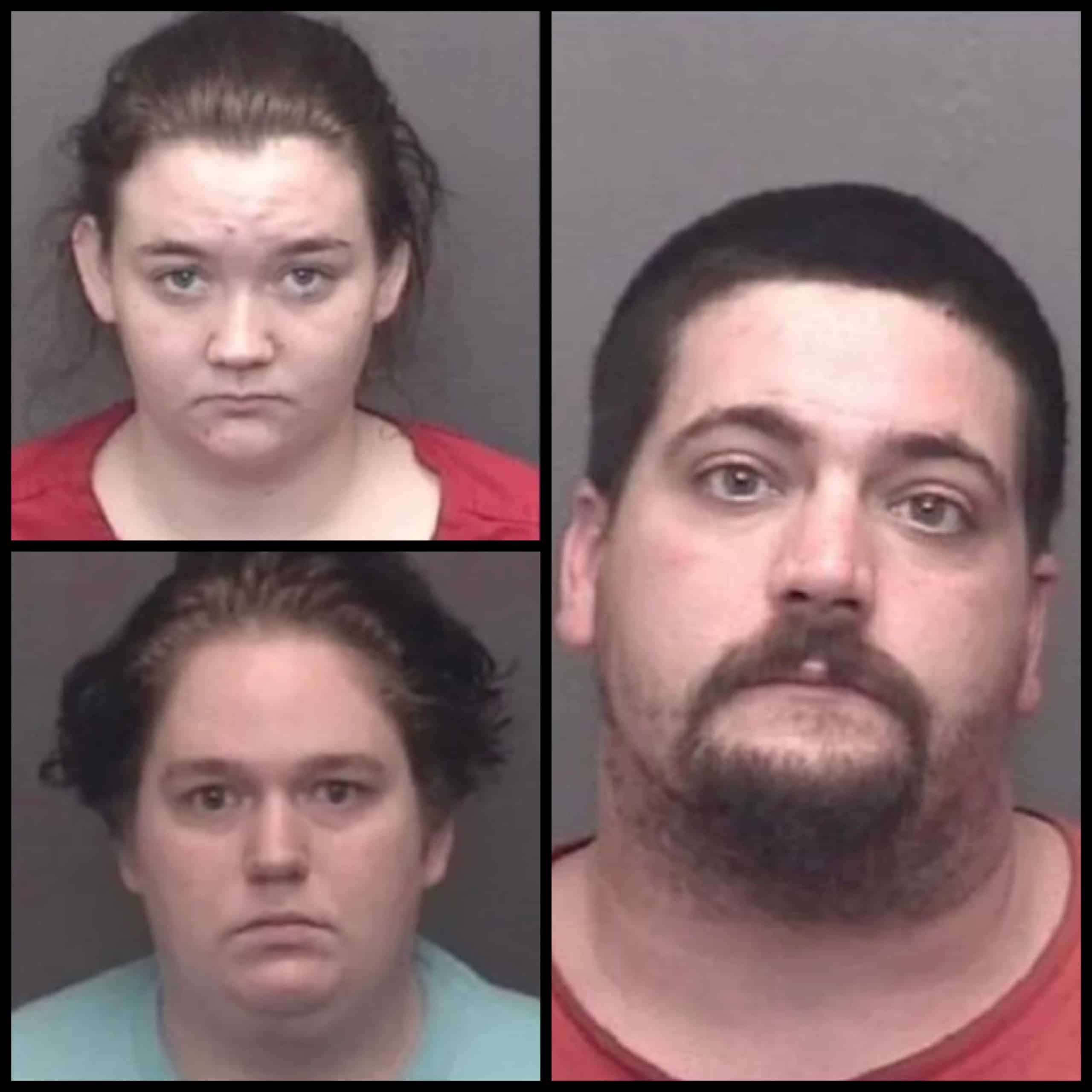 David Schonabaum was charged with neglect of a dependent resulting in serious bodily injury and two counts of neglecting a dependent, placing the dependent in an endangering situation. Angel was charged with two counts of the former and four counts of the latter, while Thurman, the aunt, is facing two counts of neglect — placing a dependent in an endangering situation.
Court documents noted that all three adults lived in the house with the child. 
DID YOU MISS: Ky'Air Thomas mother gets away with lying about his death a month after viral Amber Alert
According to court documents, the Evansville Police Department responded to a call regarding an infant in need of medical attention at the 1600 block of S. Linwood Avenue. The child's father, David, told 911 dispatchers that when he woke up, he found his son covered in blood and noticed that the boy's fingers seemed to have been chewed off.
Upon the arrival of first responders at the scene, the child was stabilized and transported to a nearby hospital. After arriving at the local hospital, the 6-month-old child was then airlifted to another hospital in Indianapolis for further treatment.
According to court documents, doctors stated in their medical report that the baby experienced a life-threatening incident and needed a blood transfusion to prevent going into shock.
DID YOU MISS: Indiana man allegedly kills his 4-year-old cousin for putting shoe on the wrong feet
According to court documents, doctors reported that the child had sustained over 50 rat bites on his forehead, cheek, and nose. The boy was missing flesh from four of his fingers, and his right thumb was also missing, according to court documents. The child's bones were exposed on all five fingertips, with the most severe damage to his index and pinky fingers. It was noted that these fingers were missing flesh halfway down each finger.
Court documents stated that the child also sustained bites on his arms, legs, feet, and toes. The child's internal body temperature was 93.5°F and his blood pressure was 50/30 upon arrival to the hospital.
EPD Sergeant Anna Gray told WEHT, an ABC affiliate in Evansville, that the home had rats inside of it.
This was a case where rats had been living in the home, Gray told WEHT. The home was overwhelmed with rodents. They said they were trying to get rid of the rats, but I think they were like trapping about for a day at least. I mean, that's a lot of rats.
The victim's parents are currently being held in Vanderburgh County Jail on $10,000 bond while Thurman is being held on $2,500 bond.