A Charlotte, North Carolina pastor turned hood rat is acting like she has never been saved a day in her life after video footage captured her having a nervous breakdown over another woman of God prophesying into her husband's life.
If you were gon get this mad over a woman prophesying to your husband, then you should have been speaking the word of the LAWD in his life…what one woman won't do, another will.
Recently, a video went viral of Jameliah Gooden, Co-Pastor of Unity Charlotte, addressing private matters over the pulpit, who some on social media say has caused irreparable harm to the Body of Christ.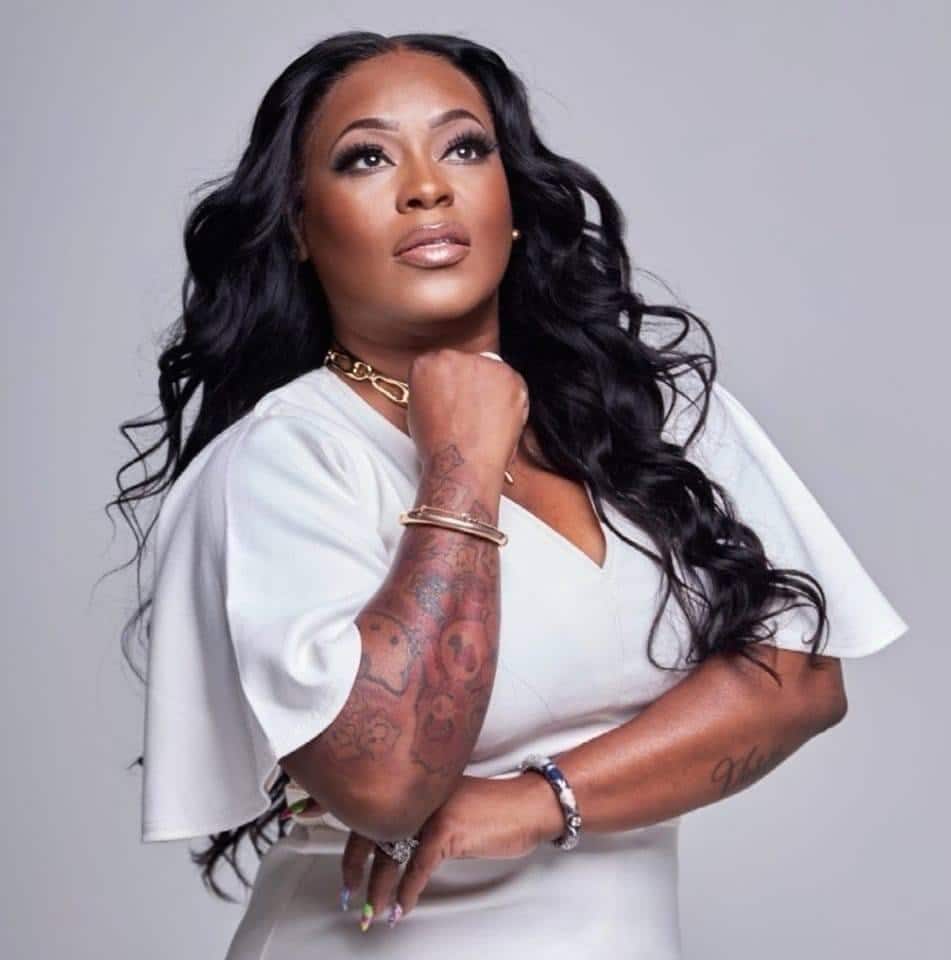 In the video, Pastor Gooden seems to be possessed by an evil spirit or is having some type of side effect to some drugs she may have taken…it's unclear, but she clearly lost her mind when she called out the name of a woman who she claims excluded her from a prophecy with her husband, in which Pastor Gooden says the woman should have prophesied to her and her husband as one.
The woman from Atlanta that tried to come in between me and my husband, Gooden, told her congregation in the video. This woman says she's a prophetess, and she got a word from my husband.
Pastor Gooden paused and said, "Nah you ain't got a word for him, you got a word for us."
Natasha Davis, I told you, Gooden said looking into the camera. I'm not your typical first lady. This first lady fight and if I catch you in the street, I warned you.
Does this sound like a holy than thou woman? Does this sound like a Prophetess? Does this sound like someone her husband would want to be married to? NO. NO. NO. Pastor Gooden is acting like she is from the pork and beans projects in the 305!
I warned you! Gooden said looking at the camera. I'm a Brooklyn chick that'll never change. I'm just an anointed Brooklyn chick and I'm coming for that ass.
WATCH THE VIDEO BELOW:
The woman Pastor Gooden threatened is Prophetess Natasha Davis from Atlanta, Georgia. Davis is the pastor of Tasha Davis Ministries.
Throughout this ordeal, Prophetess Natasha Davis has acted like a woman of God and kept quiet, although Pastor Gooden has given Prophetess Davis every right to whoop her ass in that same pulpit she called her out in.
You would think that if Pastor Gooden was going to be messy as she was, she would tell us how exactly Prophetess Natasha tried to come between her and her husband….but you know, some people have no reason to be upset you, and Gooden's temper tantrum was giving jealousy.
In case you don't know, the scab that Pastor Gooden wants to fight Prophetess Natasha over is Pastor Fred Gooden, Jameliah's husband.
Hopefully, we will see Jemeliah seated with a coke and a smile this Sunday; if not, then it will tell us who really is the man of the home.
If you have a story you think the public should know about, send it to newstip@thencbeat.com
Follow me, Gerald, on Instagram @iiamgj and Facebook @TheOfficialGeraldJackson