Word On The Curb… Ten Indiana Hardee's employees are in big trouble after police say they ran a fraud scheme by taking photos of customers' credit cards in the drive-thru and then using the card numbers to bail inmates out of jail.
LaPorte County Sheriff's Office said the jail officials noticed a strange amount of money going into the accounts of inmates. Those inmates would then use the funds to bond out of jail, leaving with the jail-issued debit cards.
DID YOU SEE: Florida man kills his wife by choking her with her purse strap after they smoked crack, according to suspect
Andy Hynek, a Captain with the LaPorte Sheriff's Office, said that their investigation uncovered a complex scheme involving several Hardee's employees in Michigan City, as well as other individuals. According to court documents, during the months of August and September, the accused suspects would photograph the credit and debit cards of customers in the drive-thru
Investigators said the employees took the credit card numbers and used them to deposit money in the accounts of inmates with low bond amounts. The money was being added to the Securus phone account by the employees before the inmates were released with the money. Investigators said those inmates who bonded out was driven to ATMS where the withdrawn the remaining balance on their jail-issued debit cards.
Nearly $15,000 was stolen from customers.
10 people were charged on the charges of fraud and criminal organizational activity but only 9 have been arrested.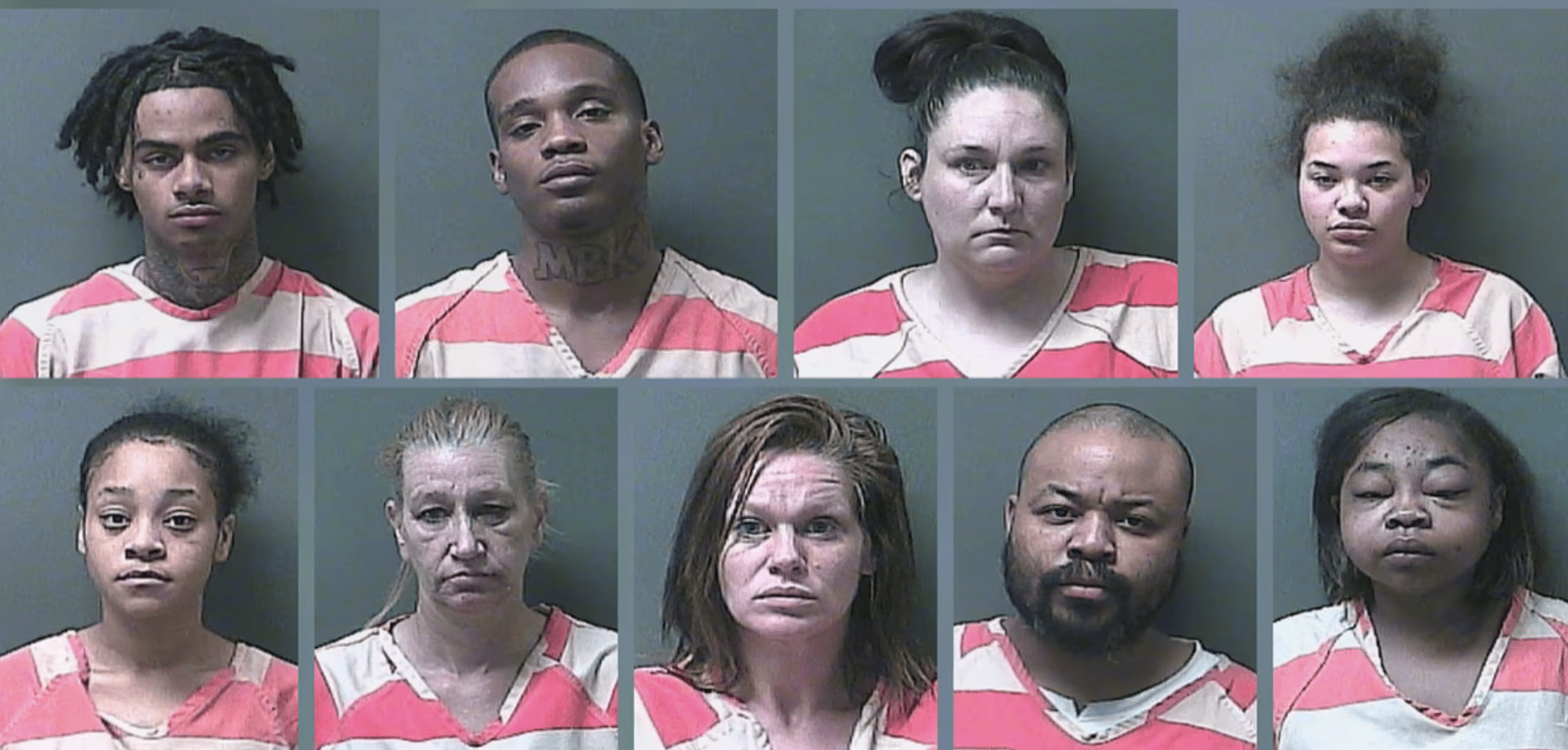 Darrien Ward

Prince Arnold 

Kristin Vanschoyck 

Madison Zuk

Anisa Higginbotham

Hollie LaChapelle 

Carissa Bealor 

Lawrence Armstrong

Moesha Monique Savanna Payne

Dylnn Scott
DID YOU MISS: [WATCH]: Video shows co-workers at a Wendy's in Charlotte tussling over a gun before fatal shooting
Follow me, Gerald, on Instagram @iiamgj and Facebook @TheOfficialGeraldJackson
If you have a story you think the public should know about, send it to [email protected] 
Follow The NC Beat on Social Media: Instagram:@TheNorthCarolinaBeat | Facebook: @TheNorthCarolinaBeat | Twitter: @TheNCBeat