Word On The Curb… daytime talk show host Sherri Shepherd recently confessed in an interview with "Andy Cohen Live" on SiriusXM that she once hid a camera in her son's bedroom while his girlfriend was over, so she could make sure they weren't being inappropriate.
According to Shepherd, her 18-year-old son, Jeffrey Tarpley Jr., and his girlfriend wanted to kiss. So, she freaked out and purchased several hidden cameras, with the intention of placing them around the house. The 56-year-old spy, said she hid the first camera in the family room before going to the basement to watch.
The girl came over to the house and I remember calling Garcelle Beauvais and I was like, 'Oh my God, the girl's coming over to the house, and they want to kiss,' Shepherd told radio host Andy Cohen. And she was like, 'Girl, I know because, you know, I'm going through it with my son.'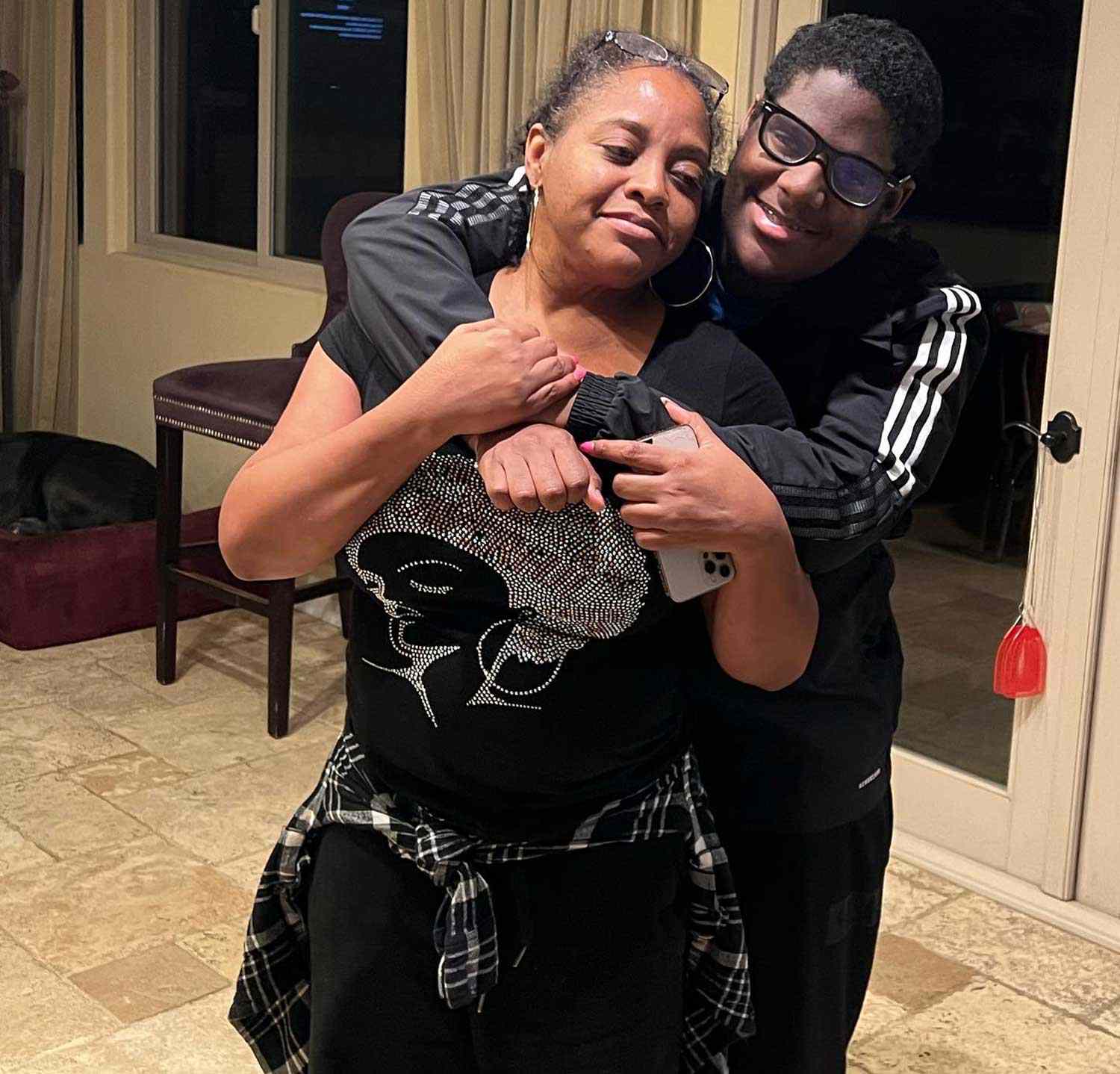 DID YOU MISS: Chrisean Rock SPOTTED near white powdery substance and appears toasted in video
Seems like Shepherd was afraid that her son was gonna get him some butt that night. Shepherd said Jeffrey didn't know that she was spying on him and his girlfriend.
I showed Garcelle pictures and I go, 'They're not doing anything.' And then I was like, 'Oh God, they're kissing. I can't.' And I couldn't watch it, Shepherd told Cohen.
Shepherd said that Jeffrey later invited his girlfriend to his bedroom, but before they could make it there, Shepherd rudely interrupted them. She had one of the hidden cameras in her hand and claimed that she needed to grab laundry, but in reality, she was trying to sneak a camera into Jeffrey's bedroom.
DID YOU MISS: Israel under terrorist attack, Joe Biden pledge to support Israel's fight
Andy was shocked and asked Sherri to clarify. She explained that she was attempting to bring the camera to his room, but was struggling to understand the instructions on the packaging.
I tore up the box and I'm trying to read how you put the camera on WiFi, and I can hear them talking and they're coming upstairs, and I'm like, 'Oh my God,' Shepherd said.
As soon as Shepherd finally set up the camera on her son's shelf, the couple walked into the room. After reviewing the footage or watching it live as it happened, Shepherd did not catch her son engaging in inappropriate behavior and praised him for being a 'gentleman'.
You know what I realized? My son is such a gentleman, she said. They play video games, and he would kiss her on the cheek.
Follow me, Gerald, on Instagram @iiamgj and Facebook @TheOfficialGeraldJackson
If you have a story you think the public should know about, send it to [email protected] 
Follow The NC Beat on Social Media: Instagram:@TheNorthCarolinaBeat | Facebook: @TheNorthCarolinaBeat | Twitter: @TheNCBeat