Word On The Curb…a fan is calling out Chrisean Rock after she was caught in a room full of men with a white powdery substance beside her. Chrisean, we hope you're not out here in these streets doing booger sugar and you have a newborn child at home who just had surgery.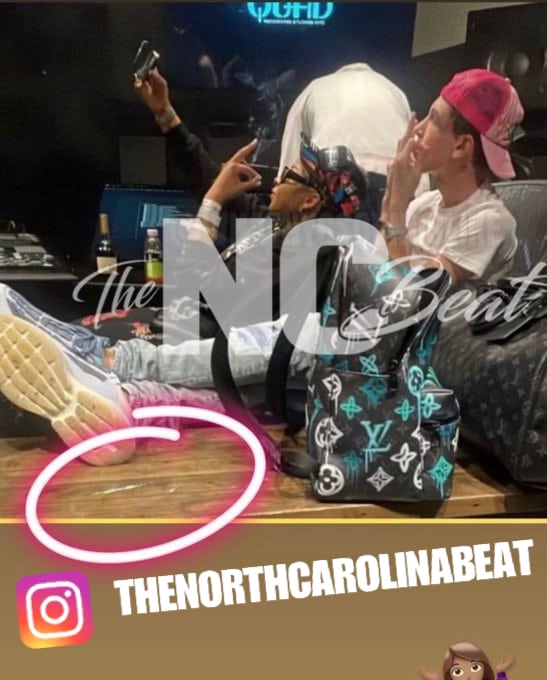 While we won't make any assumptions about the nature of the white powdery substance, it is uncommon to find such a perfectly straight line of white powder in a line like that. Could it be cokiana? Time and time again, Blue Face has warned his fans about Chrisean smoking while pregnant, because we knew she was before her pregnancy but he hasn't told us about her being around this white stuff.
DID YOU MISS: Chrisean Rock gives world first look at her newborn Chrisean Malone Jr.
The fan, who goes by Nyla Lauren on Twitter, made a post in which she directly accused Chrisean of allegedly "doing lines of coke." She claimed that Chrisean flew to another state to engage in these alleged drug activities. She then proceeded to tag Blue Face, asking him why he would impregnate Chrisean.
READ THE TWEET BELOW: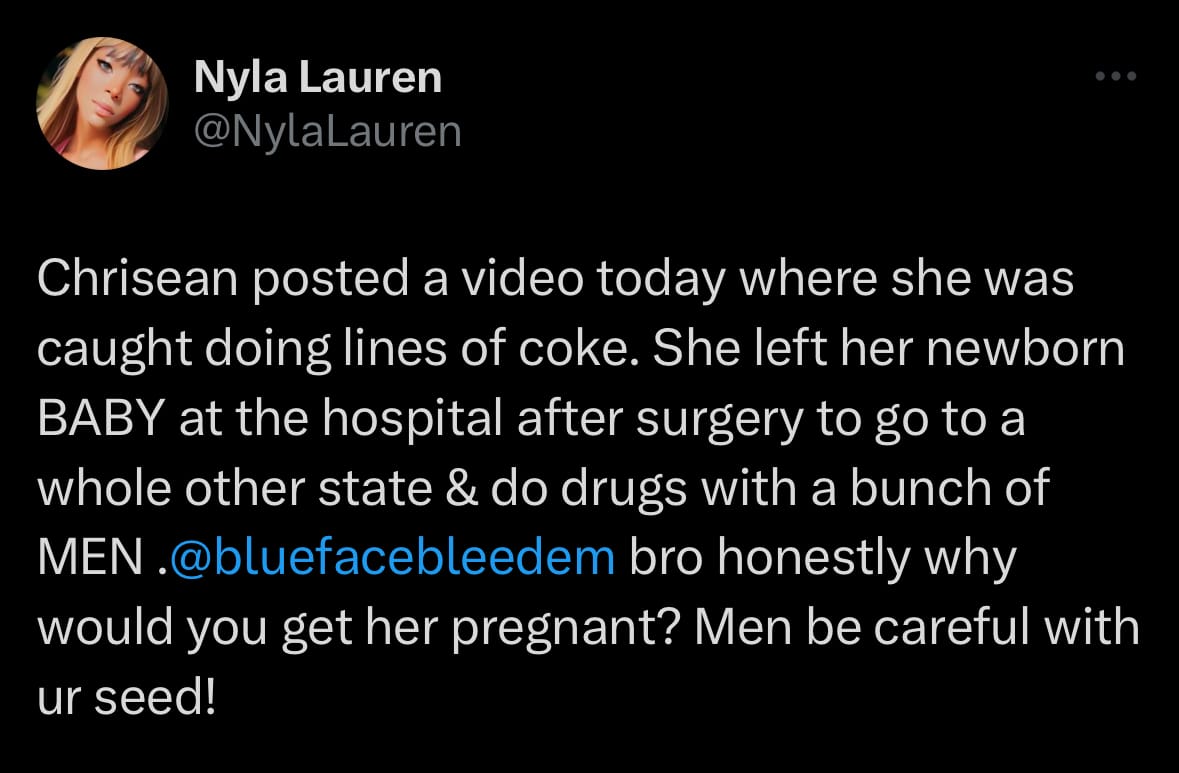 In a video posted by the same user, Chrisean can be seen appearing to be high and throwing money. You may need to rewind the video a few times to see what we are referring to. And if you listen carefully, somebody said, "Your a** tried to OD," and that guy recording smacked his lip and turn the camera off.So, there must have been some hardcore drugs involved.
DID YOU MISS: Chrisean Rock's nephew accuse Tesehki of molesting him, claims Zeus is paying for their lies
CHECK OUT THE VIDEO BELOW:
Do you all think Chrisean was doing coke?
Follow me, Gerald, on Instagram @iiamgj and Facebook @TheOfficialGeraldJackson
If you have a story you think the public should know about, send it to [email protected] 
Follow The NC Beat on Social Media: Instagram:@TheNorthCarolinaBeat | Facebook: @TheNorthCarolinaBeat | Twitter: @TheNCBeat