Quaneesha Nicole Johnson, a 30-year-old woman from Georgia has been sentenced to five years in prison for killing the father of her youngest child. She struck him with a metal tire iron and fatally shot him while officers were outside their home.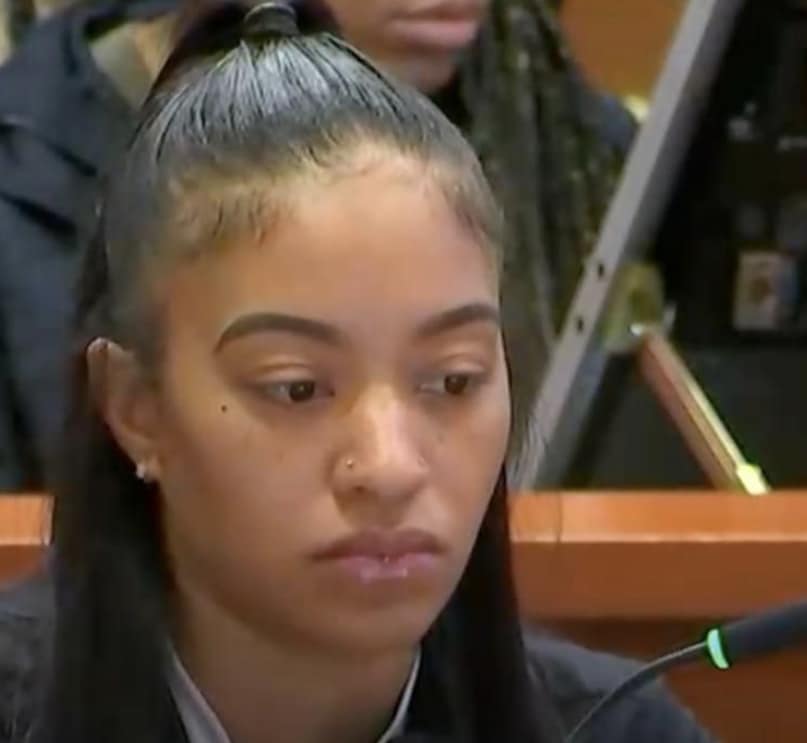 According to court documents, Quaneesha Nicole Johnson went clubbing with her friends on the night of November 26, 2022, and left her three children at home with 29-year-old Demonte Smith, the father of her youngest child. Johnson was supposed to come back home by 6 a.m. the following morning, but she didn't.
When 6 a.m. arrived, Smith attempted to call Johnson multiple times, but she did not answer. He expressed concern because Johnson had told him that she and her friends had been involved in an altercation with other club-goers. He foundit strange that she had not returned home at the expected time. After Smith was unable to reach Johnson, he contacted several of her family members who also grew concerned.
Smith and Johnson's family started calling local hospitals and jails to find Johnson since her phone was turned off. Johnson turned her phone back on at around 9 a.m. on November 27, 2022, and discovered multiple messages from Smith. She called her family members and three-way called Smith, who allegedly threatened to hit Johnson when she arrived home.
According to court documents, before leaving, Johnson called 911 and requested a police escort to her home on Edenberry Lane in Lithonia, Georgia. When Johnson returned home two hours later, a Dekalb County deputy instructed her to store her gun in the car.
According to court documents, Smith later emerged and engaged in an argument with Johnson in the presence of the deputies. When officers attempted to resolve the dispute, one officer stated in his report that Johnson "continued to talkover them and was combative with them."
The deputies instructed Johnson and Smith to go inside and calm down. However, as Johnson went inside, she asked the deputies what would happen if she shot Smith in self-defense, mentioning that she had already researched Georgia's self-defense law. The response of the officers to Johnson's question is unknown, but the deputies stayed at the scene and intended to wait a few minutes before making a second attempt to de-escalate the situation.
Johnson quickly returned outside, retrieving a metal tire iron and her gun from the car before heading back into the house.
Johnson hit Smith in the head with the tire rod and then shot him. The gunshot can be heard on the 911 recording and Johnson repeatedly saying 'bye' to Smith," prosecutors said in a press statement. Smith went outside to find the police officers and told them, 'She hit me in the head with a metal thing and then shot me. Hurry up before I die.' Smith then collapsed.
Prosecutors alleged that Johnson instructed one of her children to call 911 and falsely report that Smith had assaulted her.However, during a later interview at the police headquarters, Johnson confessed that Smith had not physically assaultedher on that day, according to authorities.
DeKalb County Superior Court Judge Shondeana Morris sentenced Quaneesha Nicole Johnson to five years in prison, five years of home detention, and 10 years of probation.
If you have a story you think the public should know about, send it to newstip@thencbeat.com 
Follow The NC Beat on Social Media: Instagram:@TheNorthCarolinaBeat | Facebook: @TheNorthCarolinaBeat | Twitter: @TheNCBeat
Follow me, Gerald, on Instagram @iiamgj and Facebook @TheOfficialGeraldJackson