Whew, Chile, The North Carolina Beat is learning more information on the recent arrest of Letavia Washington, one of the two survivors kidnapped by the cartels in Mexico in March.
On Sunday, Myrtle Beach Police Department confirmed to The North Carolina Beat that Washington had been arrested on Saturday, April 15, 2023, for contributing to the delinquency of a minor.
When we called Myrtle Beach Police, everyone knew exactly who we were talking about, being that Washington has been arrested numerous times, and this recent arrest makes twice that she has been charged under South Carolina law involving minors.
You know a person is crazy when they do hard ass drugs around their children and it's found in their system and in my opinion Letavia has to be one of those crazies….but that don't take the cake…it do, but her recent arrest is beyond crazy.
According to Myrtle Beach Police and a police report obtained by The North Carolina Beat related to Washington's recent arrest, Washington and her no-good-ass mama were out terrorizing kids.
The police report states that a fight had ensued between girls and a boy earlier in the day on February 17, 2023. Later that day, the girls returned to the boy's home with their "grandmother and mother." The "grandmother" has been identified as 56-year-old Barbara Burgess Mcleod, and the "mother" was identified as 34-year-old Letavia Lateefa Washington.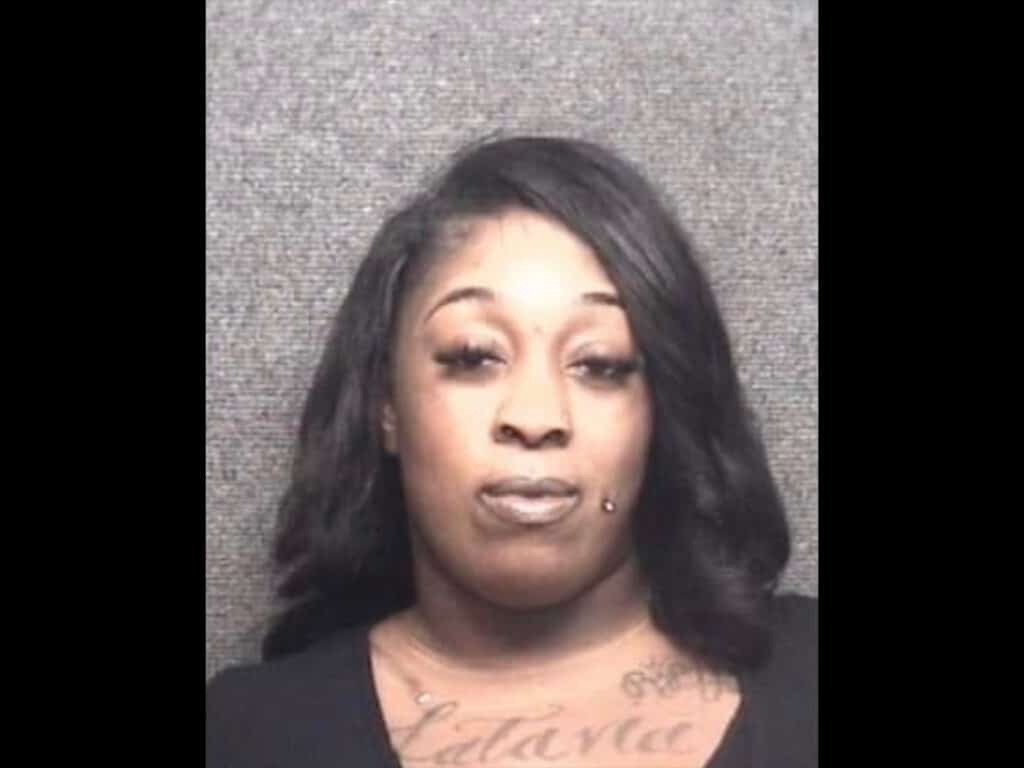 When police arrived on the scene, the victim stated that while he was trying to intervene and tell another person who had been involved in the fight earlier to go inside, Letavia's mother, Mcleod, had grabbed his shirt and punched him in the face, according to a police report.
After being hit the victim stated he pulled back and took a fighting stance but never went to hit the grandmother, the police report read.
After being assaulted by Mcleod, the victim said the girl's mother, Letavia, pulled out a small black pistol and started waving it.
SEE, this was her KARMAAAAAAAA!!!!!!!! You never win when you play dirty, DIRTY BUTT!
After Letavia and her mother committed their alleged crime, police say they took off in a cream-colored LEXUS SUV.
Warrants were issued against Washington, and she was arrested this past Saturday for the February incident.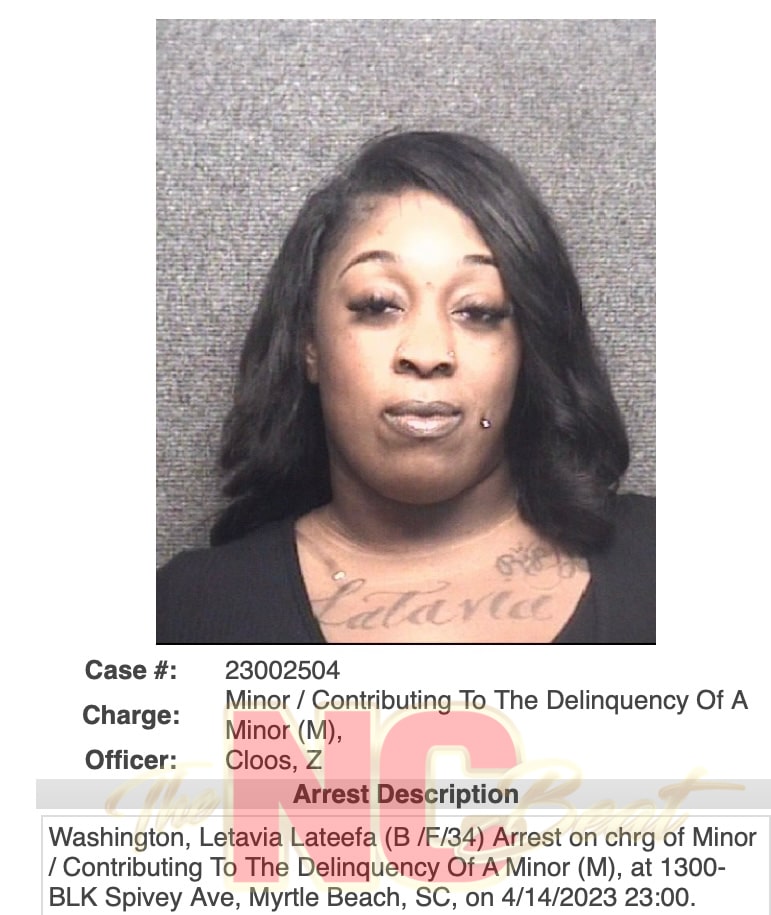 READ THE POLICE REPORT BELOW:
Under South Carolina law, names in police reports are redacted if they involve minors.
This story will be featured on The North Carolina Beat LIVE tonight at 8:45 pm EST on The North Carolina Beat Facebook page and my Youtube page.
If you have a story you think the public should know about, send it to [email protected]
Follow me, Gerald, on Instagram @iiamgj and Facebook @TheOfficialGeraldJackson