Chile…Word on the curb…some Thothiana in Mount Holly, North Carolina is being accused on social media of allegedly spreading sexually transmitted diseases, such as HIV, to nearly 30 men at her job at Freightliner. Most of these men aremarried.
We would be telling a lie if we said that we felt sorry for all these men. If you had not been cheating on your wives, you wouldn't be knocking on death's door. And with all the pastors fucking in the church, I don't think you'll be able to get anyone on the line to pray this away.
The people in Mount Holly told The North Carolina Beat that 19-year-old Toriann Pence is the woman who is allegedly walking around, passing out that thiyaw like bottles of water to nearly 30 men at her workplace, Freightliner, located on N Main St. in Mount Holly.
The North Carolina Beat has requested information from the Mount Holly Police Department after learning that the Health Department had visited Freightliner in search of Toriann. It is unclear whether she was present at work during that time or if she was present and potentially passing that clap around to another individual in the back.
DID YOU MISS: Georgia woman threw crayons at child in Wal-Mart and attacked their mother
Toriann caused a social media firestorm after allegations surfaced that she had engaged in unprotected sex with men at her job without disclosing her serious health condition.
READ SOME OF THE SOCIAL MEDIA POSTS ABOUT TORIANN: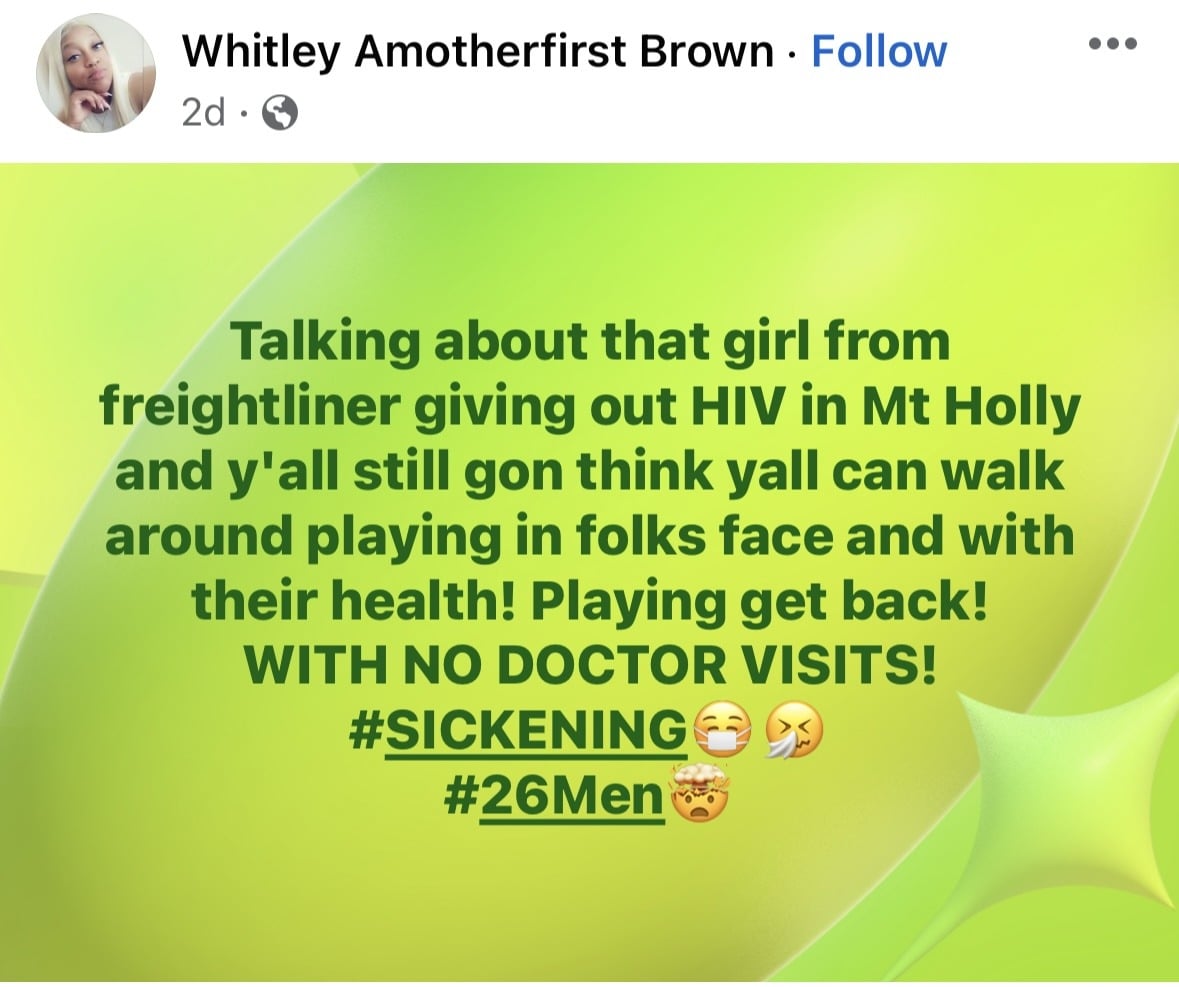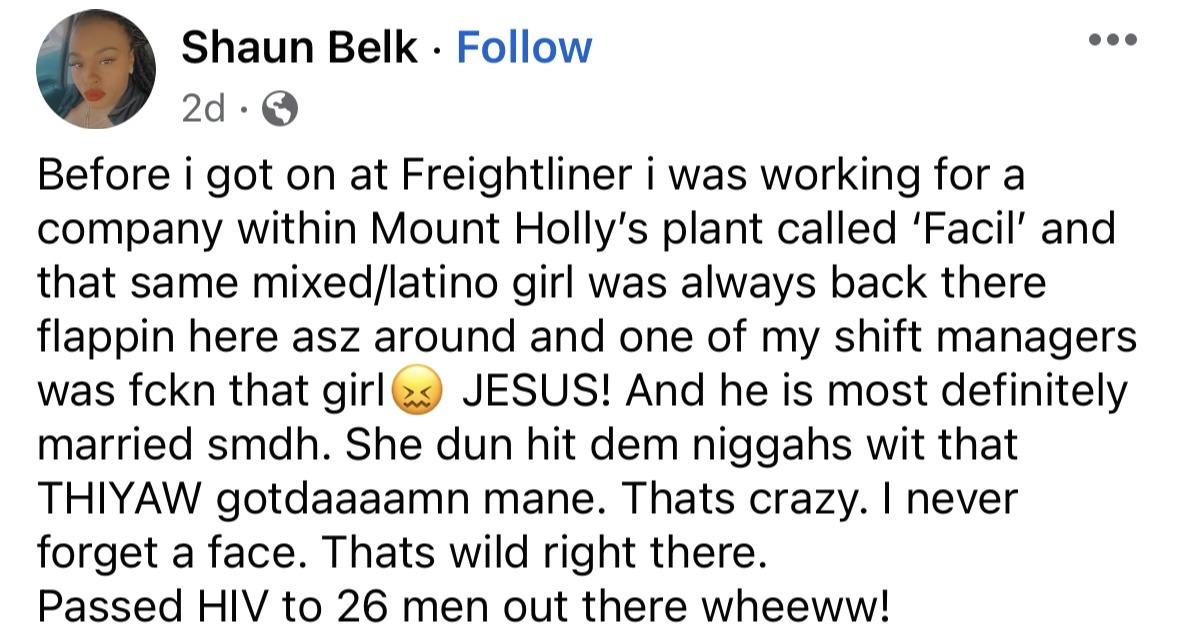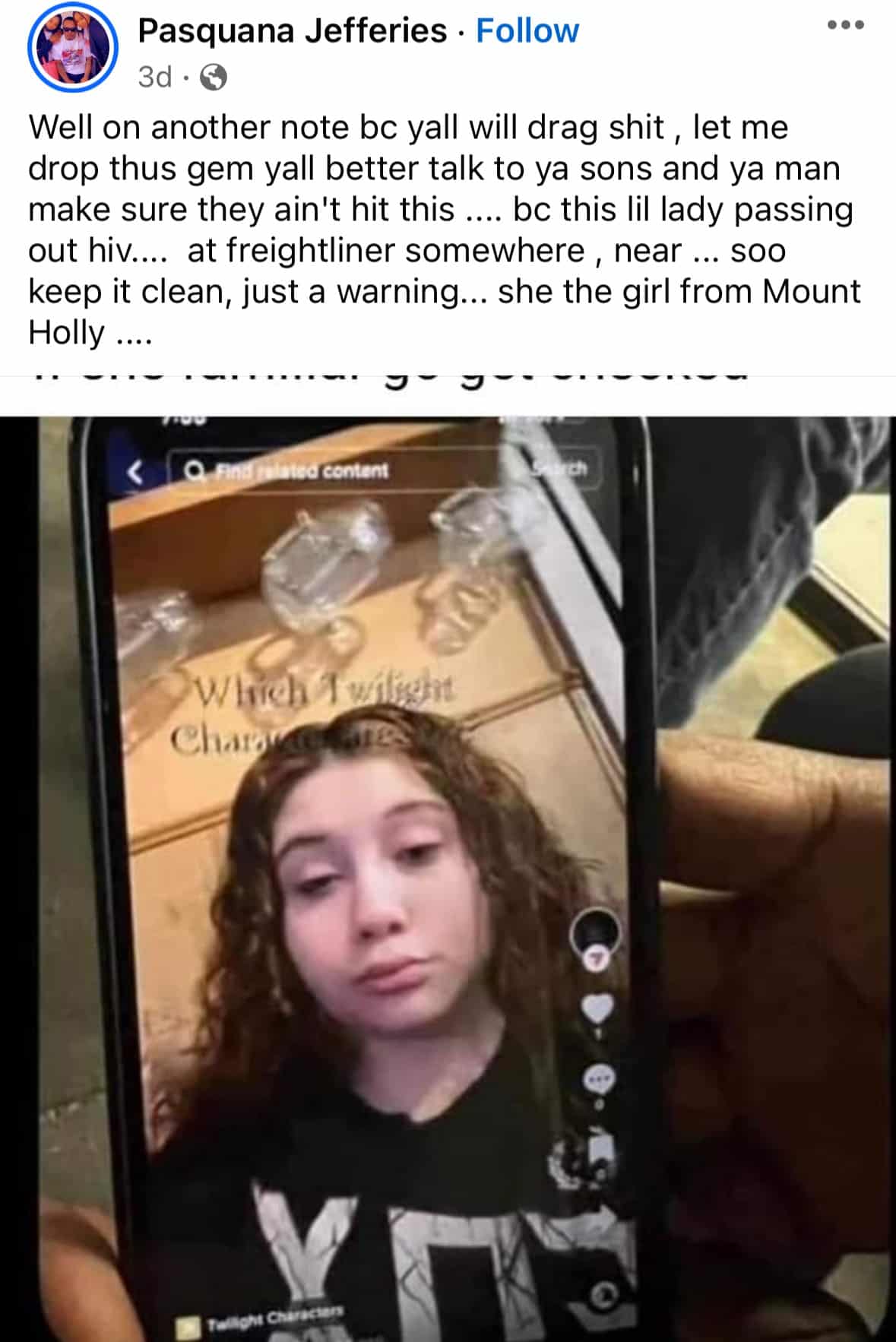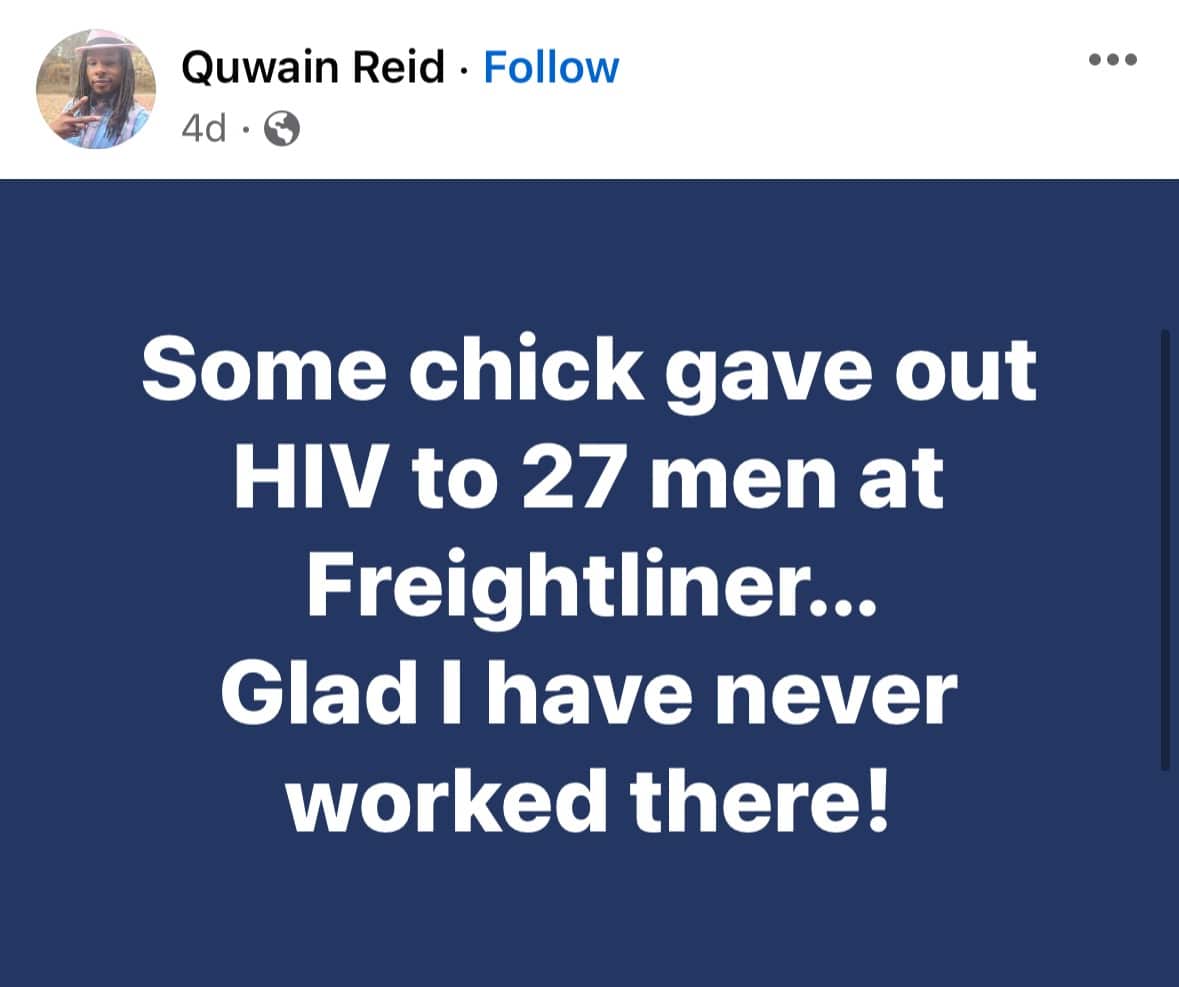 Sources tell The North Carolina Beat that Toriann is in hiding and could possibly face criminal charges after the police complete their investigation.
We are still working to verify the alleged claims.
It is probably more people at our job she has given that shit to, an employee at Freightliner who wishes to remain anonymous told The North Carolina Beat. Guys started coming in saying they started having some funny stuff going on and they went to go get checked and they was told they had HIV.
Just imagine cheating on your wife with another woman who is infected and brining it back home to your wife, not knowing that you have it yourself. LAWD!
Follow me, Gerald, on Instagram @iiamgj and Facebook @TheOfficialGeraldJackson
If you have a story you think the public should know about, send it to [email protected]