Word On The Curb… In a recent interview with Vogue, hip-hop rapper Nicki Minaj admitted that she was addicted to Percocet. This explains why she always appeared to be higher than a cooter brown in her live videos.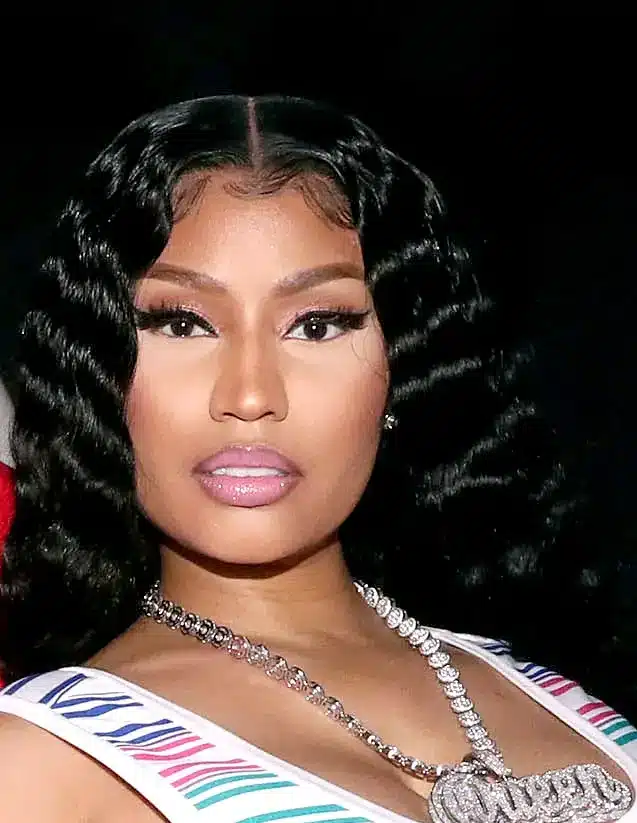 The 40-year-old rapper said she was prescribed the narcotic to treat what she claimed were menstrual cramps years ago, but she kept using and abusing the pills a even when she no longer needed them.
"No one told me that this was a narcotic and this was addictive," Minaj, who began taking the drug even when she wasn't in pain, told Vogue.. "Luckily I was able to ground myself. But — once an addict, always an addict. I feel like if you'veever experienced addiction to anything, which I have, you always have to think twice and three times about the choices that you make."
DID YOU MISS: Nicki Minaj husband Kenneth Petty captured on IG live threatening Offset, Offset responds back laughing
Minaj also mentioned Michael Jackson, Whitney Houston, and Prince as other artists who struggled with substance abuse.
"Look at some of our biggest celebrities. They eventually either get laughed out of wanting to go outside anymore, like Michael Jackson, or criticized, like Whitney Houston, or they fight silent battles, like Prince," she said. "These are some of the greatest of all time. And one day they decided, 'You know what? I'd rather self-medicate and be in my own world.'"
In her Vogue story, Minaj also reflected on her father Robert Maraj's struggle with crack cocaine addiction during her childhood.
"I feel like I will always consider myself to be just like my father," Minaj said, speaking about her father who was addicted to crack cocaine.
Nicki told the magazine that she realizes those struggling with addiction "weren't making those choices because they wanted to hurt their family." She added, "Addiction took over their bodies and their lives."
DID YOU MISS: Housemaid says Nicki Minaj husband Kenneth Petty allegedly raped and got her pregnant
Hopefully, Minaj can get some serious help to keep her grounded and away from the Percocet drug.
Follow me, Gerald, on Instagram @iiamgj and Facebook @TheOfficialGeraldJackson
If you have a story you think the public should know about, send it to [email protected]