Word On The Curb…a Louisiana teacher has resigned after allegedly giving birth to a child fathered by a 17-year-old student. It is alleged that their relationship began in December 2020.
The teacher, 33-year-old Morgan Freche resigned two days after she was placed on leave and now faces multiple sex crime charges as authorities alleged the Middle School teacher raped the 17-year-old student who fathered the child.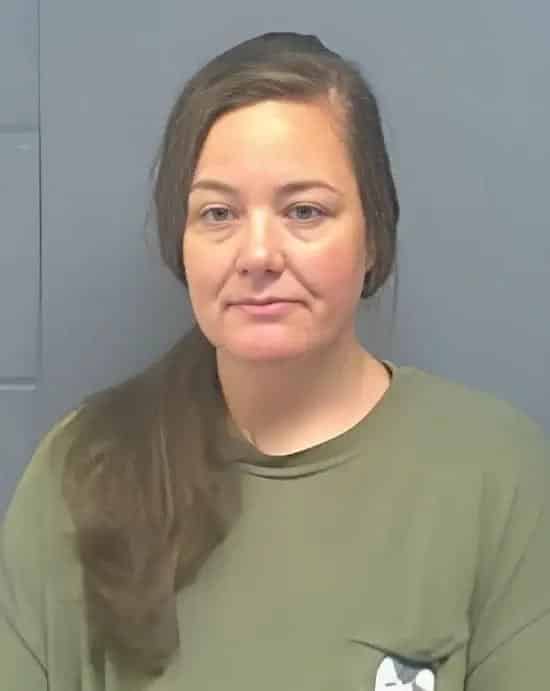 The Tangipahoa Parish Sheriff's Office charged the teacher with one count of third-degree rape, four counts of felony carnal knowledge of a juvenile, and one count of oral sexual battery. Freche turned herself in on Tuesday morning.
DID YOU MISS: Mexico kidnapping survivor caught with another woman but this time they are in bed
On September 24, the student's mother emailed Tangipahoa Parish School System Superintendent Melissa Stilley and informed her that one of their teachers were having a inappropriate relationship with her son.
The mother of the student involved emailed me on Sunday, Sept. 24 at 4:04 p.m. That's when the school district became aware, the superintendent claimed. We immediately put the teacher on leave while law enforcement investigated. The teacher resigned on Tuesday, September 26.
George Tucker, the attorney for the victim and his family, claimed that the illicit relationship was a well-known secret among certain individuals.
The next steps are to try now and see why this wasn't something that was shared with the family by those who knew far prior to now, Tucker said. It's become known that the family was notified twice, once by the family of the superintendent. The second time by two Loranger employees but was never reported.
Tucker said the alleged crimes were able to occur because Loranger Middle School, where Freche worked, and Loranger High School, where the teen went to school, share a campus.
Tucker said his clients are happy with the charges Freche faces but they believe more charges should be pressed "because there were more events."
DID YOU MISS: Woman sentenced to 75 years for locking woman in dog crate and pouring boiling water on her
According to court documents, the 17-year-old teenager allegedly told his grandfather that the relationship first began in December 2020 after a school basketball game. Court documents also said the student was able to provide details about what the inside of Freche's home looked like.
There's a child born, but it's not confirmed it's my clients child, but it's confirmed it's a Black child, Tucker reportedly said Tuesday.
Tangipahoa Parish Jail records show that Freche was booked at 11:05 a.m. local time on Tuesday.
Follow me, Gerald, on Instagram @iiamgj and Facebook @TheOfficialGeraldJackson
If you have a story you think the public should know about, send it to [email protected] 
Follow The NC Beat on Social Media: Instagram:@TheNorthCarolinaBeat | Facebook: @TheNorthCarolinaBeat | Twitter: @TheNCBeat