Word on The Curb…a sleaze bag Georgia man is facing charges for throwing a small dog against a ceiling and wall at his girlfriend's apartment building. Police say the culprit could face up to five years in prison if convicted.
DID YOU MISS: Charlotte woman charged for throwing her 8-month old baby against a brick wall
Video footage showed James Moses, a 33-year-old man, wearing a white t-shirt and black shorts as he walked down the hallway of the apartment complex building. He then stopped in front of an apartment that had a ring camera. The footage captured Moses picking up a small 4-year-old Jack Russell Terrier dog named "Smokey" by the back of his neck, before launching him up and to the left towards a ceiling light.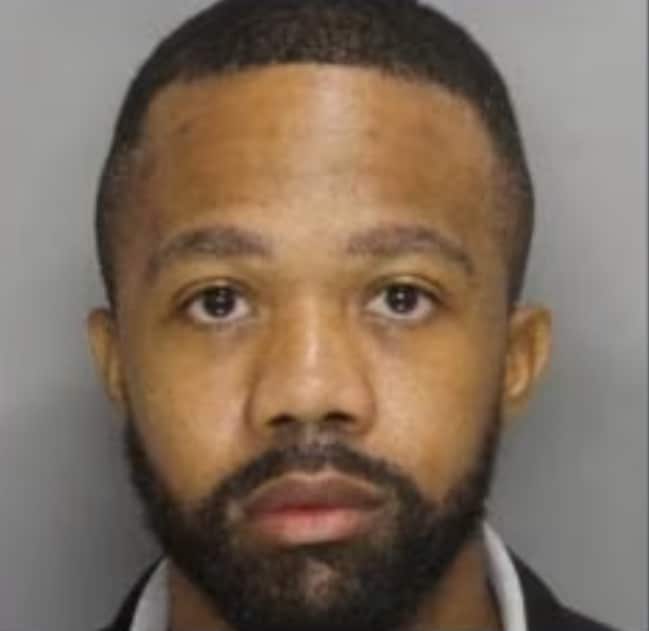 The dog bounces off the ceiling and walls before hitting the floor. Moses then walks out of the camera frame.
DID YOU MISS: California dad convicted of trying to kill his 24-year-old son with sledgehammer while son slept
Police said a citizen who viewed the graphic footage contacted Cobb County Animal Services with the video, which prompted an investigation and led to the arrest of Moses.
WATCH VIDEO:
Investigators said on Monday that they obtained arrest warrants for Moses.
According to the arrest warrants, the incident occurred at Elevate West Village Apartments, located in the 4500 block of Pine Street in Smyrna, Georgia. The dog owner, Moses' girlfriend, told a local news outlet that she left Smokey with Moses.
The small Smokey is not expected to have any permanent injuries.
Moses was charged with the felony of aggravated cruelty to animals. He was booked into the Cobb County Jail before posting a $7,500 bond.