Anthony Nardini, a 42-year-old father, has been convicted of attempting to murder his 24-year-old son, who was sleeping at the time, with a sledgehammer.
A jury in Ventura County, California, found Nardini guilty of three felony charges, which included one count of attempted murder, for the March 2023 attack on his own child, as announced by authorities. Nardini was also convicted of one count of aggravated mayhem and one count of assault with a deadly weapon.
DID YOU MISS: Autopsy reveals former NC NAACP President Anthony Spearman killed himself after rape allegations by 20-year-old man
A press release from the Ventura County District Attorney's Office stated that Nardini and his son had recently reconnected at the time of the attack, following a period of estrangement. What caused the two to split or what brought them back together was not immediately known. However, prosecutors said on March 19, 2023, Nardini and his son was staying with other family members, when they got into an argument that became physical and required other family members to break up the fight.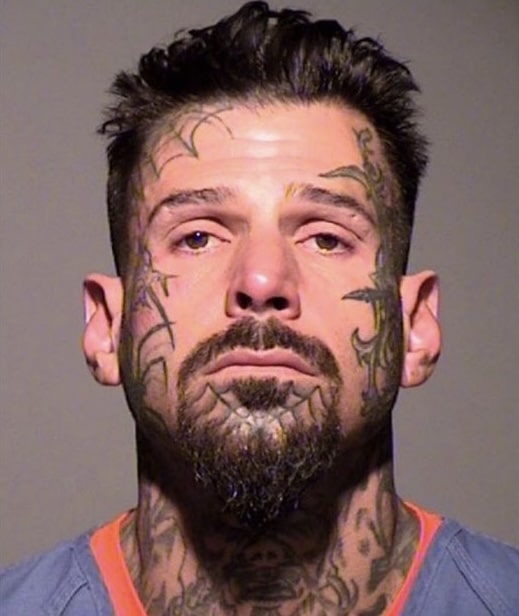 Nardini is said to have left the residence in his truck but returned to the home later that evening. When he reentered the home, prosecutors said Nardini's son was asleep on the couch. Prosecutors said that's when Nardini grabbed a sledgehammer he found and began to beat his sleeping son with it, prosecutors said in their press release.
Family members came rushing in after hearing the forceful blows.
Nardini then fled through the backdoor on foot. When the Ventura County Sheriff's Office arrived on the scene, they recovered the sledgehammer, which was covered in blood. The victim was transported to a local hospital, where doctors placed him in a medically induced coma for several days due to the severity of his condition.
The victim survived his father's attack.
DID YOU MISS: Bus driver ambushed and beat after student call her mom and sister to jump on the driver
Nardini is currently scheduled to appear in court again on November 1st for his sentencing hearing, where he faces a maximum penalty of life in prison with the possibility of parole.
He is currently in jail without the bail.
If you have a story you think the public should know about, send it to [email protected] 
Follow The NC Beat on Social Media: Instagram:@TheNorthCarolinaBeat | Facebook: @TheNorthCarolinaBeat | Twitter: @TheNCBeat
Follow me, Gerald, on Instagram @iiamgj and Facebook @TheOfficialGeraldJackson