I was laying in my hotel bed in Atlanta, Georgia, on this beautiful Valentine's Day when an email came in from the North Carolina Medical Examiner's Office of an autopsy The North Carolina Beat requested in July 2022 concerning the death of 71-year-old former North Carolina NAACP President, Anthony T. Spearman.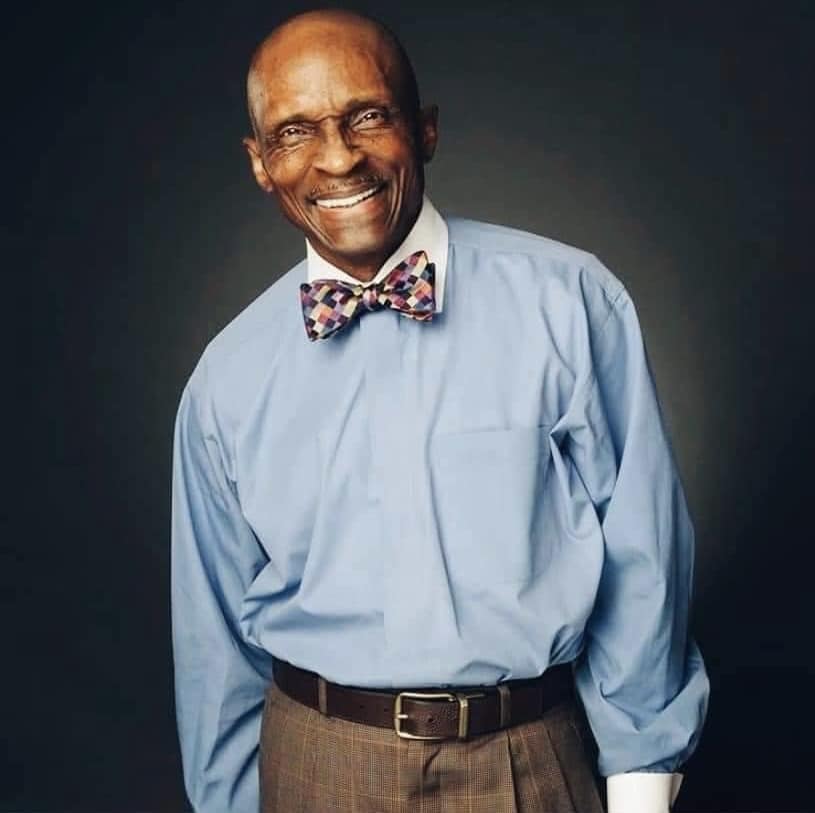 In July 2022, a 20-year-old man told The North Carolina Beat that Spearman tried to rape him nearly a week before Spearman's death. The young man, whom The North Carolina Beat will not identify, said that he told Spearman that he was going to the police. The Guilford County Sheriff's Office (Jamestown Office) confirmed to The North Carolina Beat that they had received a complaint from the 20-year-old victim who alleged Spearman tried to rape him.
Detective M. Garlic was assigned to the case.
The 20-year-old told The North Carolina Beat that he had known Spearman for about five years and that Spearman was a grandfather figure to him. He said that anytime he needed extra money, Spearman would let him work around the yard to earn that money; however, this last time, Spearman took advantage of him.
On July 13, 2022, nearly a week before Spearman's death on July 19, 2022, the 20-year-old said Spearman texted him and said he needed his gutters cleaned and would pay him for cleaning them. The young boy said he completed the job for Spearman, and afterward, he was called inside, where Spearman said he wanted to pray over his financial situation.
We sat down and he told me to take my socks off, the 20-year-old said.
The 20-year-old said Spearman kissed his feet, pulled out his holy oil, and began anointing his feet.
He kissed my feet, anointed them and started praying over me, the 20-year-old boy said.
During the so-called prayer, Spearman's hand started going up the 20-year-old boy's leg, and Spearman then pulled the young man's penis out. The 20-year-old said he punched Spearman and told him that he was not gay and that he does not mess around like that.
After I hit him, I tried to leave but he grabbed me, the 20-year-old man said. I told him that I was going to tell his wife.
The 20-year-old said he always carried his gun with him, and as he tried to leave, it fell on the ground, and Spearman kicked it.
After he kicked the gun, and I told him i was going to tell his wife, he ran to his neighbor house and told them that I tried to rob him, the 20-year-old man said.
The 20-year-old said he did record Spearman's hand on his phone going up his leg, but Spearman did not know the 20-year-old was recording because he was so deep in his fake prayer. Later that day, on July 13, 2022, the 20-year-old filed a police report on Spearman and turned over the video footage to the authorities.
On Friday, July 15, 2022, the young man reached out to a woman on Facebook who he believed was Spearman's wife and told her that Spearman tried to rape him, but there was no response from the woman.
On July 19, 2022, The North Carolina Beat broke the story that Spearman had died after a source close to the family reached out to us and reported it.
An autopsy now reveals that Anthony Spearman killed himself by shooting himself in the head with his gun. The report also revealed that Spearman cut his wrists as well.
According to the autopsy investigation report, Spearman's family found him dead in the basement on a couch during a welfare check. Police found a handgun by Spearman's right hand and an XACTO knife with blood at the handle and blade. The investigation report says Spearman's manner of death was SUICIDE.
If Spearman were alive today, he would probably have been arrested and charged with attempted rape, but instead, he killed himself to not deal with all of that.
Spearman was also in an article from The North Carolina Beat about him and Rev. William J Barber II allegedly using a woman to make sexual allegations against Rev. Curtis Gatewood and committing financial malfeasance with NC NAACP funds. (Click HERE if you missed that story)
Spearman was president of NC NAACP from 2017-2021.
If you have a story you think the public should know about, send it to [email protected]
Follow me, Gerald, on Instagram @iiamgj and Facebook @TheOfficialGeraldJackson
To support The North Carolina Beat, donate by clicking HERE or Cash App $itsgjtheceo
You Can't Afford To Miss A Story On The NCBEAT!