A 19-year-old Florida teen who police said killed his girlfriend by repeatedly bashing her head with a metal object because he thought she was cheating on him and lying about it has been sentenced to 50 years in prison, according to local media.
DID YOU MISS: 115 bodies found improperly stored at a Colorado 'green' funeral home
18-year-old Gabrielle Bolton's body was found on September 19, 2022, in the bedroom of a home in Jacksonville. Investigators said Bolton's body was covered in a shower curtain and towel and had obvious signs of trauma to her head, according to court documents.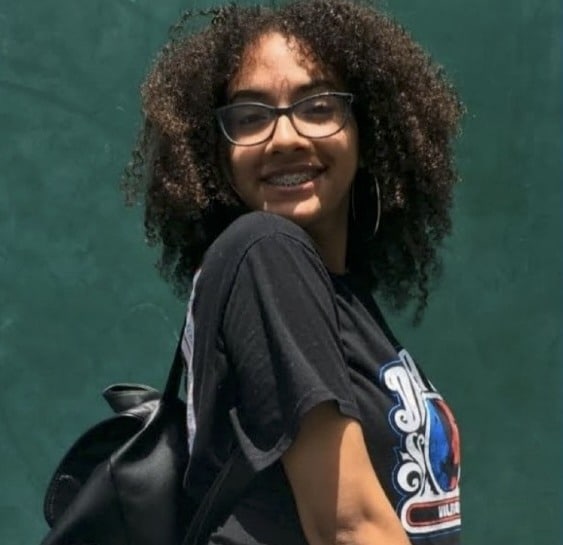 The killer, 19-year-old Isaiah Greene, called his mother around 7:30 a.m. on the morning of September 19, 2022. He alleged that Bolton had been cheating on him and lying, and that he didn't mean to kill her. But then he later changed his story. Later on in the day, Greene said he texted his landlord "Don't bring anyone here today. Call me asap," according to online reports.
The landlord told investigators that when he arrived at the home, Greene was outside talking to his mom. According to online reports, the landlord overheard Greene saying to his mom, "I don't know what happened, maybe she slipped and fell."
DID YOU MISS: Six teenage South Dakota baseball players charged with raping two teens
Greene's mother called 911. When first responders arrived, Greene took off running, but the police later located and found him. When Greene was questioned by investigators he claimed that his relationship with Bolton had been physically and mentally abusive. He told investigators that one day, he and Bolton got into an argument about her being on FaceTime with a male, according to court documents.
Bolton had intended to join the military and become a lawyer. Loved ones held a candlelight vigil for her last year shortly after she died.
Greene pleaded guilty to killing his girlfriend in August.
Follow me, Gerald, on Instagram @iiamgj and Facebook @TheOfficialGeraldJackson
If you have a story you think the public should know about, send it to [email protected] 
Follow The NC Beat on Social Media: Instagram:@TheNorthCarolinaBeat | Facebook: @TheNorthCarolinaBeat | Twitter: @TheNCBeat