Milwaukee authorities are searching for the father of a 12-year-old boy who was discovered deceased in his residence last week. The father is now wanted for chronic neglect.
The warrant was issued for Romuan Moye over the weekend, according to the Milwaukee County District Attorney's Office.
Moye is the father of Jacarie Robinson, who is 12 years old.
According to the warrants, it stated that Moye had been keeping Jacarie away from his family for the past few months. At the time, police said Moye told his family that Jacarie had been behaving 'really badly.'
DID YOU MISS: North Carolina community fear a 'serial killer' is in Fayetteville, N.C., Police dispel rumor
On October 10th, Jacarie's brother went to the home near 39th & Elmhurst, according to warrants. No one answered the door, so the deputies had to force entry into the home. Upon entering the home, there was a strong odor inside.
Officers later discovered a human foot protruding from the covers on the living room floor, as stated in the warrants. Court records said Jacarie was found under those covers and was in an "advanced state of decomposition."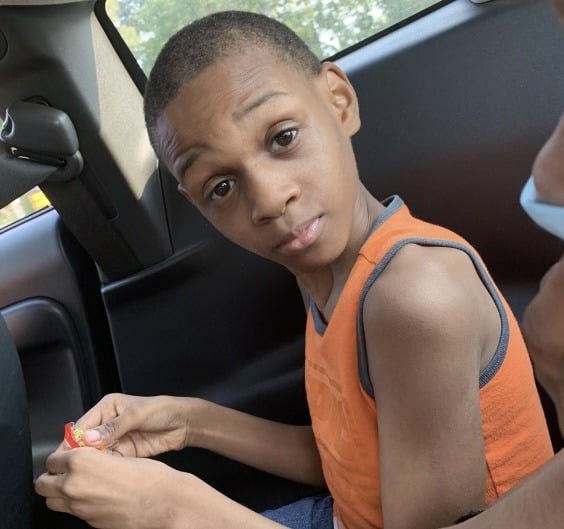 An autopsy was conducted, revealing that Jacarie had fractures in his arms and ribs.
Investigators also added that they found an "overwhelming smell of mold, feces, and decay" throughout the home, and "the refrigerator… filled with molded food."
On Saturday, a magistrate judge issued warrants for Moye, just four days after Jacarie's body was discovered.
DID YOU MISS: Video shows a fence that 4 inmates including a murder suspect cut through to escape
Police say they are still looking for Moye. He faces three felony charges of chronic neglect and a charge of failing to report the death of a child.
More charges could be forthcoming, according to the district attorney's office.
Follow me, Gerald, on Instagram @iiamgj and Facebook @TheOfficialGeraldJackson
If you have a story you think the public should know about, send it to [email protected]