Adrian Lewis, a man from Virginia, is currently on trial for the death of his wife, who is still missing. Witness testimony at the trial revealed that Adrian had been cheating on his wife for several years.
DID YOU MISS: Southern Soul artist calls out North Carolina 'JANKY' promoter for not having his money to perform
During the court proceedings on Wednesday, it was revealed in the testimony that Adrian suspected his wife of infidelity and had frequently made threats to harm her because of it.
The wife, 35-year-old Shanitia Eure-Lewis, was last seen on July 17, 2022, according to the Newport News Police Department. Her family reported her missing on the following day, July 18th. The Virginia State Police said they believed Shanita was in extreme danger.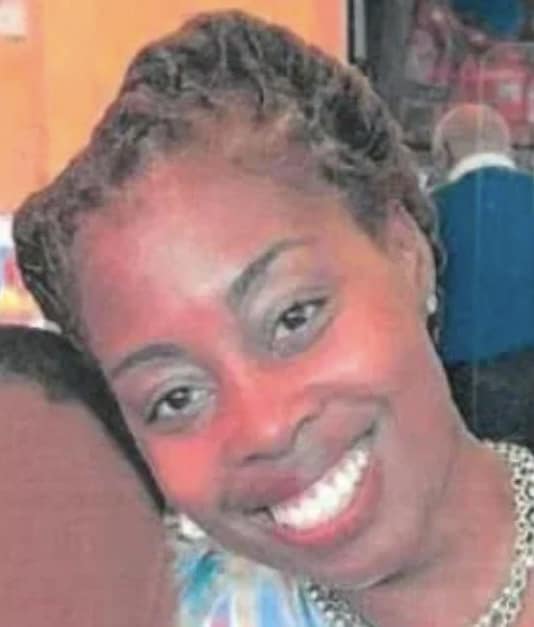 On July 19, Adrian was charged in his wife's disappearance with one count each of first-degree murder and using a firearm in the commission of a felony. Police presume Shanitia is dead, although her body is still missing. Adrian was arrested at Washington Dulles International Airport near the departure gate for a flight bound for Montego Bay.
DID YOU MISS: VIDEO: Greenville N.C. woman strips butt naked in Wal-Mart, eye-witness say its not mental illness
Adrian's murder trial began on Tuesday after the completion of jury selection last Monday evening.
Shanitia's pastor, Dwight Riddick, testified in court that after Shanitia went missing, he received a phone call from Adrian. He told the jury that Adrian said, "I just hope she rots in Hell," while they were on the phone.
Other witnesses testified that Adrian consistently claimed that his wife was cheating on him. A church friend of Adrian and Shanitia, Mitchell Foreman, testified that Shanitia had expressed her desire for a divorce from Adrian two weeks before she disappeared.
A few days later, Foreman said that Adrian told him, "I can't let her walk away from this." Foreman's wife, Tiffany, said she and Shanitia have been friends for more than 30 years, and Shanitia had told her that she was also planning to divorce Adrian.
According to court documents, in December 2022, during a pre-trial hearing, Mitchell Foreman testified that Adrian had told people at a Christmas party the previous year that he would kill his wife if she ever cheated on him. This information was reported by NBC affiliate WAVY. Also, at that meeting, Mitchell said that Adrian admitted to cheating.
You can't expect her to be faithful if you're cheating on her, the mutual friend said he told Adrian. Adrian allegedly replied: I'm from the street, and I handle things the street way.
During court on Wednesday, a woman named Tomeka Davis testified that she had an "on and off again" sexual relationship with Adrian for years, even while Adrian was married to Shanitia, according to courtroom reporting.
In early July 2022, Davis informed the jurors that Adrian had threatened to harm his wife "If he ever caught her cheating." Davis recounted an incident where Adrian, intoxicated and armed with a gun, showed up at her house in search of his wife. After being sent home, Adrian texted Davis the following day, saying, "You saved her for a night, but if she don't act right tonight, she's done."
On the day Shanitia disappeared, Adrian called Davis and confessed, "I did it," Adrian's former lover testified. When Davis asked him what he had done, Adrian allegedly replied, "Nothing." "I'm just playing."
If you have a story you think the public should know about, send it to [email protected] 
Follow The NC Beat on Social Media: Instagram:@TheNorthCarolinaBeat | Facebook: @TheNorthCarolinaBeat | Twitter: @TheNCBeat
Follow me, Gerald, on Instagram @iiamgj and Facebook @TheOfficialGeraldJackson