A 14-year-old Florida boy who shot and killed his mother and shot her boyfriend five times in Riverview on Saturday has been identified.
DID YOU MISS: 14-year-old boy killed his mother after an argument between her and her boyfriend
Authorities have charged 14-year-old Adeem Berry with second-degree murder, first-degree premeditated attempted murder, and aggravated assault with a deadly weapon. The shooting happened around 4 p.m. Deputies said they received several calls reporting a young male suspect running throughout the Summerfield subdivision, armed with a handgun.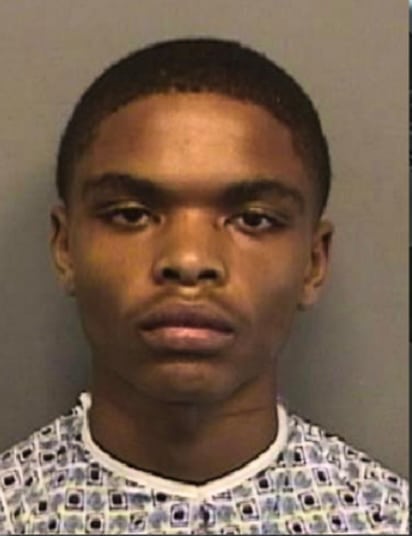 Upon arrival, deputies made contact with Berry, who repeatedly placed a gun to his head and threatened to shoot himself. Deputies negotiated with the teen for more than 16 minutes and were able to get the young boy to lower his weapon. After Berry lowered his firearm, he attempted to retrieve it again. However, deputies responded by deploying a less lethal round, which struck the suspect in the hand with a 40 mm launcher.
DID YOU MISS: 3 foster kids missing since Friday after walking out of school in Milwaukee
The incident started with an argument between Berry's mother and her boyfriend. Reportedly, Berry entered the room and shot both his mother and her boyfriend, resulting in his mother's death. Her body was found in the driveway of their home. The boyfriend fled to a neighbor's house for help.
The Hillsborough County Sheriff's Office released body camera footage of them taking Berry into custody.
WATCH VIDEO BELOW:
Berry is being held in jail without bail.
If you have a story you think the public should know about, send it to newstip@thencbeat.com 
Follow The NC Beat on Social Media: Instagram:@TheNorthCarolinaBeat | Facebook: @TheNorthCarolinaBeat | Twitter: @TheNCBeat
Follow me, Gerald, on Instagram @iiamgj and Facebook @TheOfficialGeraldJackson