A 11-year-old Florida teenager is in police custody after allegedly shooting two of his Pop Warner football teammates. The incident occurred as football practice was ending, reportedly triggered by someone slapping a bag of chips out of his hand.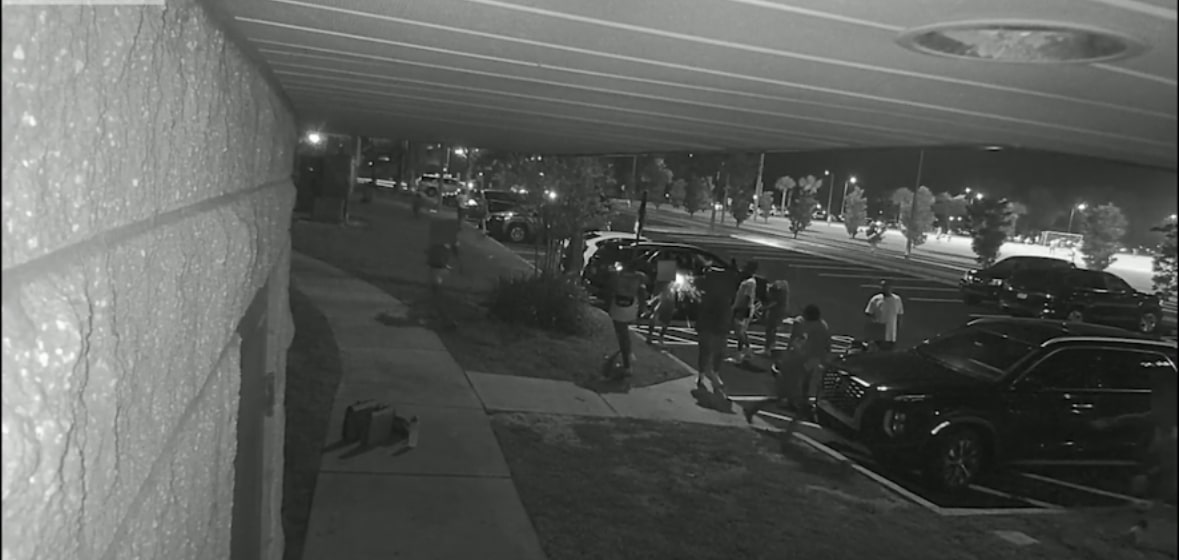 The shooting occurred on Monday evening at the Field of Fame sports complex in Apopka. The incident allegedly started over a bag of chips when the suspect's hands were slapped, causing the bag of chips to fall. The shooter is seen running towards his mother's vehicle, with one of the teenage players chasing him.
WATCH VIDEO BELOW:
DID YOU MISS: Louisiana teacher charged after allegedly giving birth to a baby fathered by a 17-year-old student
When officers arrived at the scene, they found two children with gunshot wounds. The suspect was standing near a vehicle, blocked by his mother and another man, as reported by Apopka Police Chief Michael McKinley.
Police said the suspect, who has not been identified, shot one teammate in the back, while another teammate was shot in the arm. The suspect's mother was seated in the driver's seat of her car both before and during the alleged shooting. She did tell investigators that her son knew she kept a gun in an unlocked box under her seat.
Both victims were hospitalized but are expected to fully recover, according to officials cited by WESH.
The 11-year-old suspect has been charged with one count of attempted second-degree murder.
DID YOU MISS: Alabama Southern Soul artist King South charged with sexually assaulting man with a champagne bottle at gunpoint
The victim's age was 13.
Follow me, Gerald, on Instagram @iiamgj and Facebook @TheOfficialGeraldJackson
If you have a story you think the public should know about, send it to [email protected] 
Follow The NC Beat on Social Media: Instagram:@TheNorthCarolinaBeat | Facebook: @TheNorthCarolinaBeat | Twitter: @TheNCBeat