The search for Tamia Taylor, a 21-year-old who mysteriously disappeared in Memphis, Tennessee, while celebrating her 21st birthday with friends on the Memphis Riverboats Saturday night, continues.
DID YOU MISS: 'Friends Lying': Tamia Taylor vanishes from Memphis Riverboat after riverboat ride with her friends
On Saturday night, Tamia Taylor's mother informed the Memphis police that Tamia was coming to Memphis to meet friends for a riverboat ride scheduled for 10:30 p.m. But according to Tamia's mother, Tamia's friends informed her that Tamia never boarded the boat.
Canesha Poole, Shanquila Drake, Kuandera Jenkins have been identified as those friends who were with Tamia.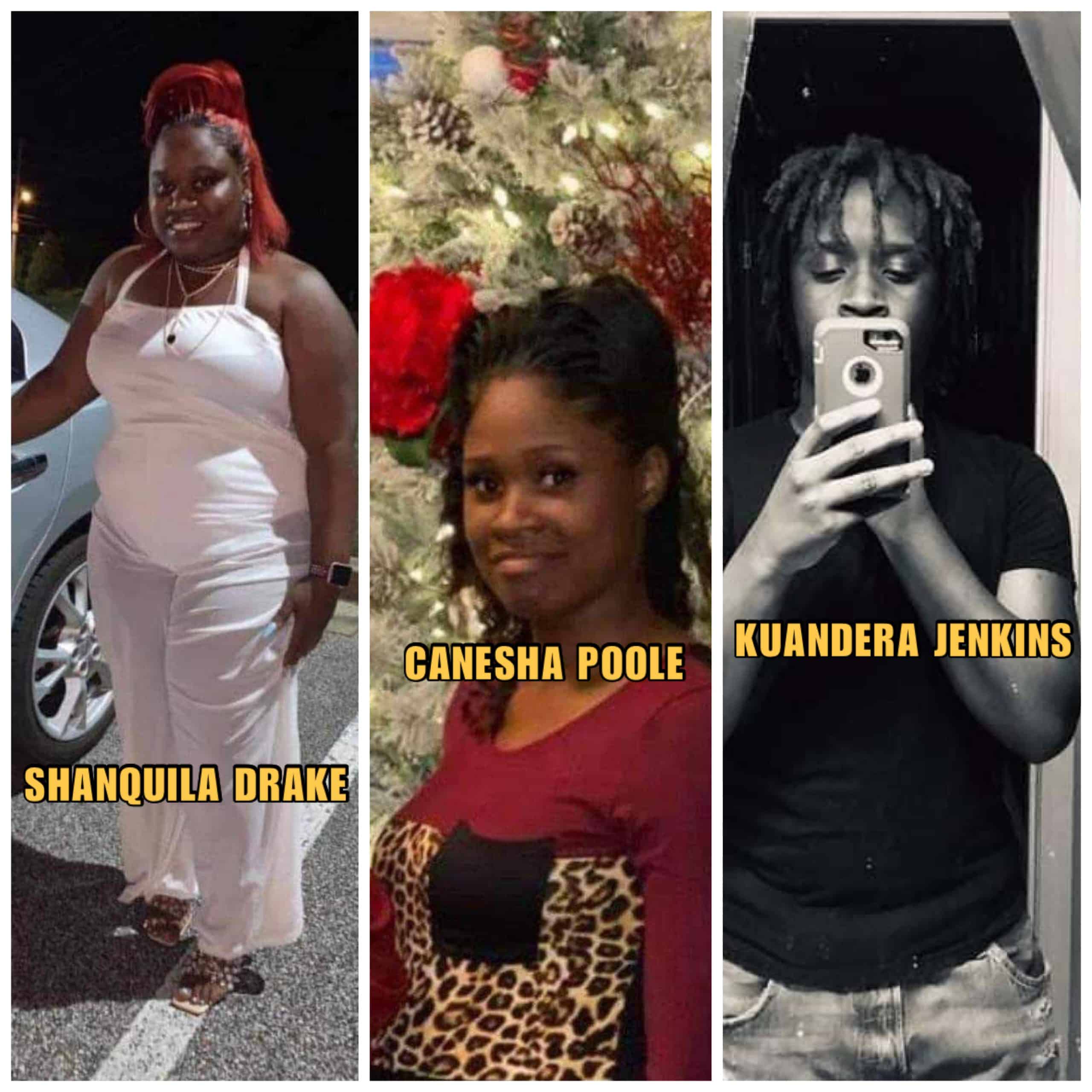 Jenkins told a local news outlet that he had nothing to do with Tamia's disappearance. He said there were many rumors circulating about him drugging Tamia and killing her, but he claims they are not true.
DID YOU MISS: Man goes on killing and shooting spree in Memphis on Facebook live, 19yr old Ezekiel Kelly is in custody
Jenkins said that on Saturday, September 9, Tamia drove from Brownsville to Jackson to go shopping. He said that at 7:30 p.m., they all got dressed and were heading to Memphis for the Memphis Riverboats that night. Jenkins said that at that moment, Tamia had a small bottle with her and she had already been drinking and taking shots. He said they were all smoking as well.
At around 9 p.m., Jenkins said they all arrived, parked on Beale Street, and walked to the strip. He said that at 11:15 p.m., he met up with more friends at the Memphis Riverboats. While waiting to board, Jenkins said that Tamia met someone in the line.
Jenkins said Tamia and the man were talking, and he was telling her, "Oh, you're a Virgo, she's a Virgo," and started laughing and talking. Jenkins said that the man gave Tamia money to buy her a drink to celebrate her birthday. During the cruise, Jenkins mentioned that at some point Tamia went to the bathroom and was gone for over 15 minutes.
DID YOU MISS: Video shows fight inside rapper Yo Gotti's restaurant and shooting in parking lot
Jenkins said he walked to the first floor and spoke to Canisha Poole and Shanquila Drake, asking them where Tamia was.He said Canisha and Shanquila told him that Tamia was standing right next to them. Jenkins said that he and the two girls split up to search for Tamia.
According to Jenkins, he, Canisha, and Shanquila searched the entire boat looking for Tamia with no success. When the boat docked at 1:45 a.m., they called the police and Tamia's family.
I am praying she didn't fall off the boat. I think somebody snatched her or I think somebody [or] some people on that boat got something to do with it, Jenkins said.
A video obtained by The North Carolina Beat shows Tamia intoxicated and twerking on the Memphis Riverboats the night she mysteriously disappeared.
WATCH VIDEO BELOW:
Police said the whereabouts of 21-year-old Tamia Taylor are still unknown.
If you have a story you think the public should know about, send it to newstip@thencbeat.com 
Follow The NC Beat on Social Media: Instagram:@TheNorthCarolinaBeat | Facebook: @TheNorthCarolinaBeat | Twitter: @TheNCBeat
Follow me, Gerald, on Instagram @iiamgj and Facebook @TheOfficialGeraldJackson