The United States military has carried out targeted strikes on two facilities located in eastern Syria that are known to be utilized by Iranian-backed groups. This action was taken in response to recent attacks against U.S. forces in both Iraq and Syria.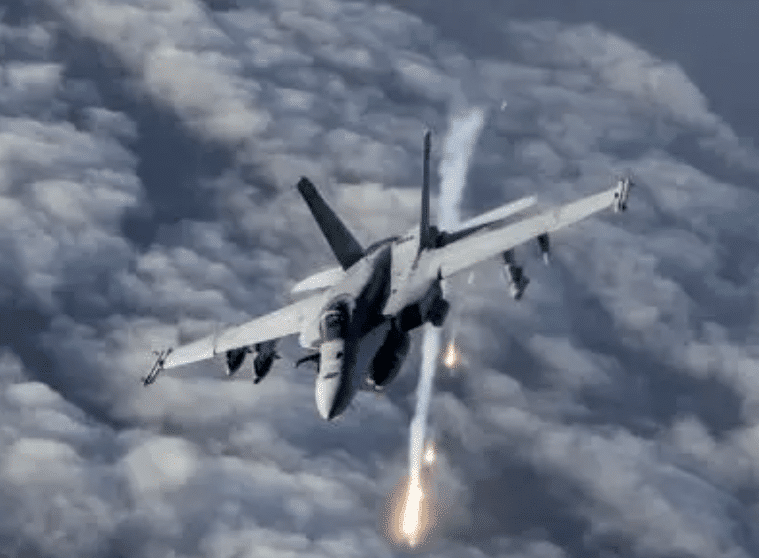 The United States does not seek conflict and has no intention nor desire to engage in further hostilities, but these Iranian-backed attacks against U.S. forces are unacceptable and must stop,  Defense Secretary Lloyd Austin said in a statement Thursday night.
According to the Pentagon, there have been at least 16 instances since October 17th in which Iranian-backed groups have launched attacks on U.S. forces in Iraq and Syria using a combination of drones and rockets. The latest incident occurred on Thursday in Erbil, Iraq, however, no casualties were reported.
DID YOU MISS: U.S. military shoots down two drones attempting to strike a base housing U.S. troops in Iraq
Nineteen individuals serving in the United States military have been diagnosed with traumatic brain injuries, while two others have incurred minor injuries as a consequence of the aforementioned attacks. All the military personnel have resumed their duties.
A contractor from the United States succumbed to cardiac arrest while seeking refuge at Al-Asad Airbase in Iraq last week. In this particular scenario, it can be concluded that the alert which prompted the implementation of a lockdown was ultimately determined to be a false alarm, thereby indicating the absence of any actual attack taking place.
DEVELOPING…
Follow me, Gerald, on Instagram @iiamgj and Facebook @TheOfficialGeraldJackson
If you have a story you think the public should know about, send it to [email protected] 
Follow The NC Beat on Social Media: Instagram:@TheNorthCarolinaBeat | Facebook: @TheNorthCarolinaBeat | Twitter: @TheNCBeat