A transgender woman was found dead in Jacksonville, North Carolina Wednesday afternoon beside a creek.
34-year-old Jeremy William Franks, who went by Jenna Franks, was discovered by Jacksonville City Streets Division workers while clearing a ditch near Ellis Boulevard and White Street Wednesday afternoon.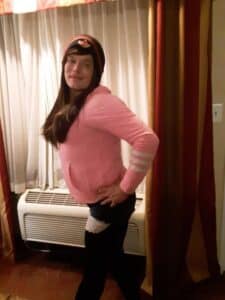 The city workers say they saw the body in a wooded area near a creek.
Franks is the fifth transgender person who has been found dead in North Carolina since January of this year.
According to Wikipedia, A transgender woman is someone who was born a male at birth. They may experience gender dysphoria and may transition; this process commonly includes hormone replacement therapy and sometimes sex reassignment surgery, which can bring relief and resolve feelings of gender dysphoria.
The House on Thursday passed the Equality Act, a landmark LGBTQ rights bill that prohibits discrimination based on sexual orientation and gender identity in numerous arenas, including employment, housing, education, public accommodations, credit, and jury service.
The LGBTQ community has waited long enough," Rep. David Cicilline, D-R.I., who introduced the bill, said on the House floor. The time has come to extend the blessings of liberty and equality to all Americans, regardless of who they are or who they love.
Jacksonville Police say the investigation is still ongoing and anyone with information is asked to call Detective Kymberly Schott at 910-938-6414 or kschott@jacksonvillenc.gov or Crime Stoppers at 910-938-3273.