Word On The Curb….the Cooler Fest in Zebulon, North Carolina, Saturday night was a BIG flop, and three Southern Soul artists say they didn't perform because the 'JANKY' promoter didn't have their coins.
Jelly Roll Entertainment, aka Jump Judy Events, is back in these Southern Soul streets running a janky business headed by the 'Janky' promoter, Fredrick Jerman. A few months ago, The North Carolina Beat made Fredrick go into hiding after Southern Soul artist Adrian Bagher, famously known for his hit songs, 'If You Want To Leave' and 'Take Care Of You,' put Fredrick and Jump Judy Events on blast because Fredrick didn't have his backend. At the time, sources told The North Carolina Beat that Adrian lowered the price, and Fredrick broke ass still couldn't afford it.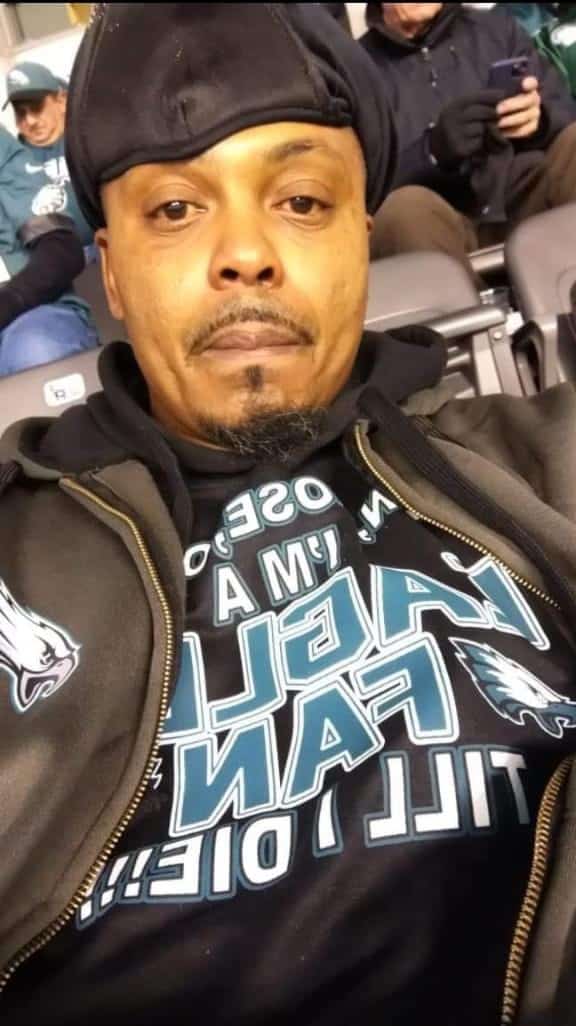 At another Southern Soul festival held by Jump Judy Events, three artists, West Love, Ms. Jody, and the Jay Morris Group, including the headliner, were not paid their backend and had to go to social media to tell their fans who showed up to see them that they were unable to perform because the promoter was broke, busted, and disgusted. 
Fredrick has a history of borrowing money to pay the front end of the artist's asking price so that he can put their picture on a flyer and promote it. But on show day, when the artist arrives, the money is nowhere to be found for the backend of the booked talent. We believe Fredrick does this and keep the money from the ticket sales. Because if he paid the backend, he wouldn't have any profit. And on the other hand, we also believe he is slap broke, using his wife's little credit to survive instead of getting a job.
In a Facebook video last night, West Love, the headliner for Fredrick's Cooler Fest, manager Stan Butler said that she didn't perform because he believed something was going on with the money and West Love did not get paid.
WATCH VIDE BELOW:
West Love also came to Facebook Live and said she was upset because she felt like if something was wrong, the promoter could have just kept it 100 with her. She apologized to her fans for not hitting the stage.
WATCH VIDEO BELOW:
Ms. Jody, another Southern Soul artist, took to Facebook and thanked her fans for coming out to see her at the Cooler Fest but "due to business not being handled properly, I was unable to perform."
READ MS. JODY POST: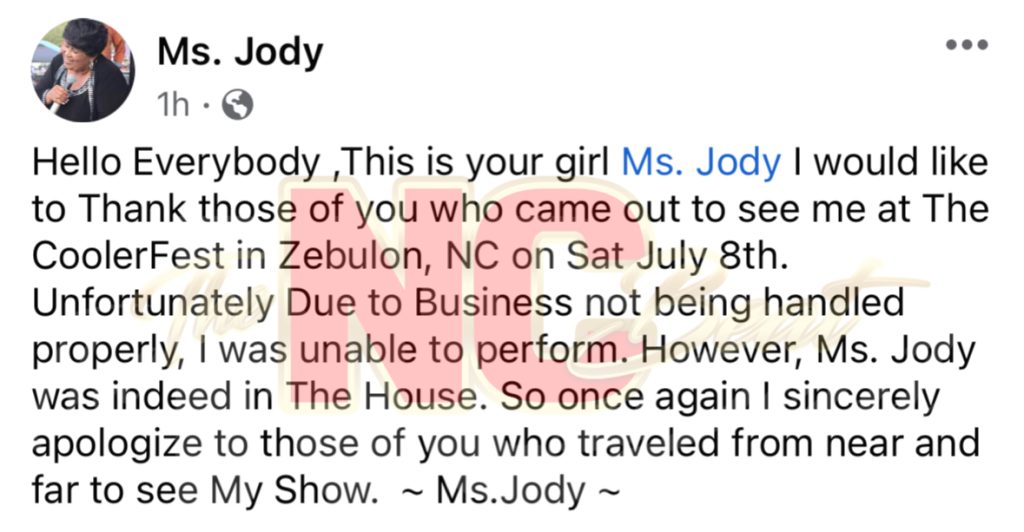 The Southern Soul Jay Morris Group was also booked to perform and took to social media and said, "we flew all the way to North Carolina for this Coolerfest show and the promoter DID NOT PAY US!"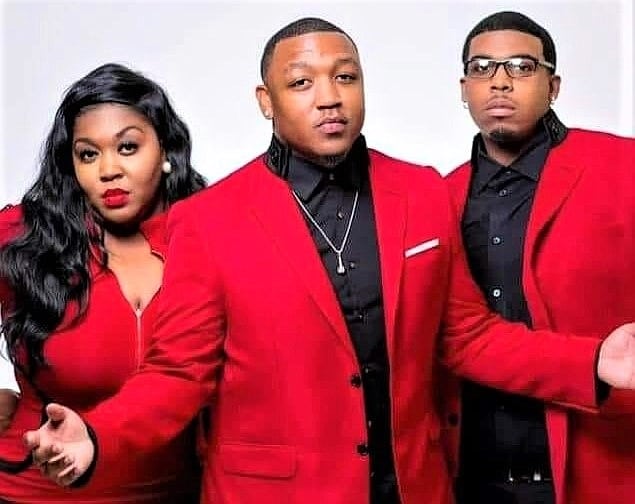 READ POST BELOW: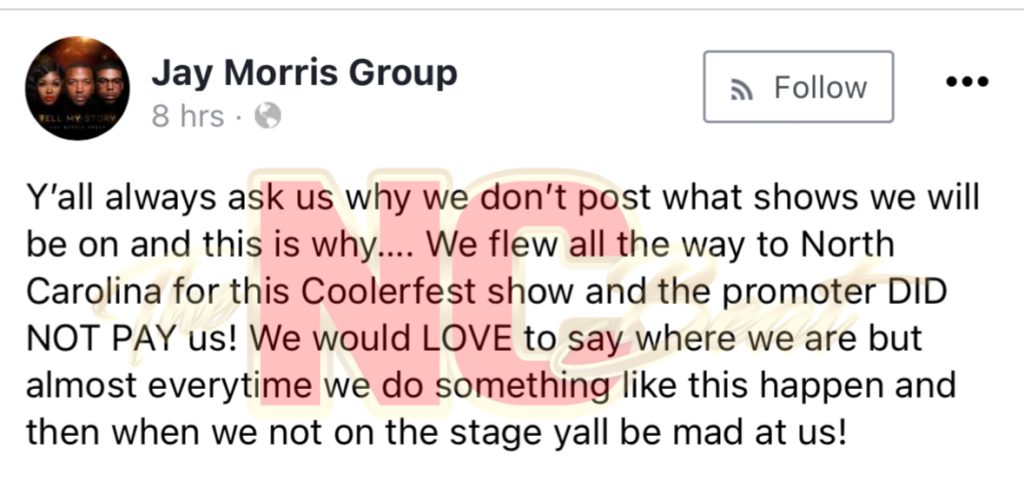 Fredrick would have had fewer of these problems if he didn't burn his bridge with Nu Planet Entertainment.
If you have a story you think the public should know about, send it to newstip@thencbeat.com.
Follow me, Gerald, on Instagram @iiamgj and Facebook @TheOfficialGeraldJackson