Awwwwwwwlllllllllllllll….not Tasha K trying to sell us tickets to her pity party and we ain't buying them.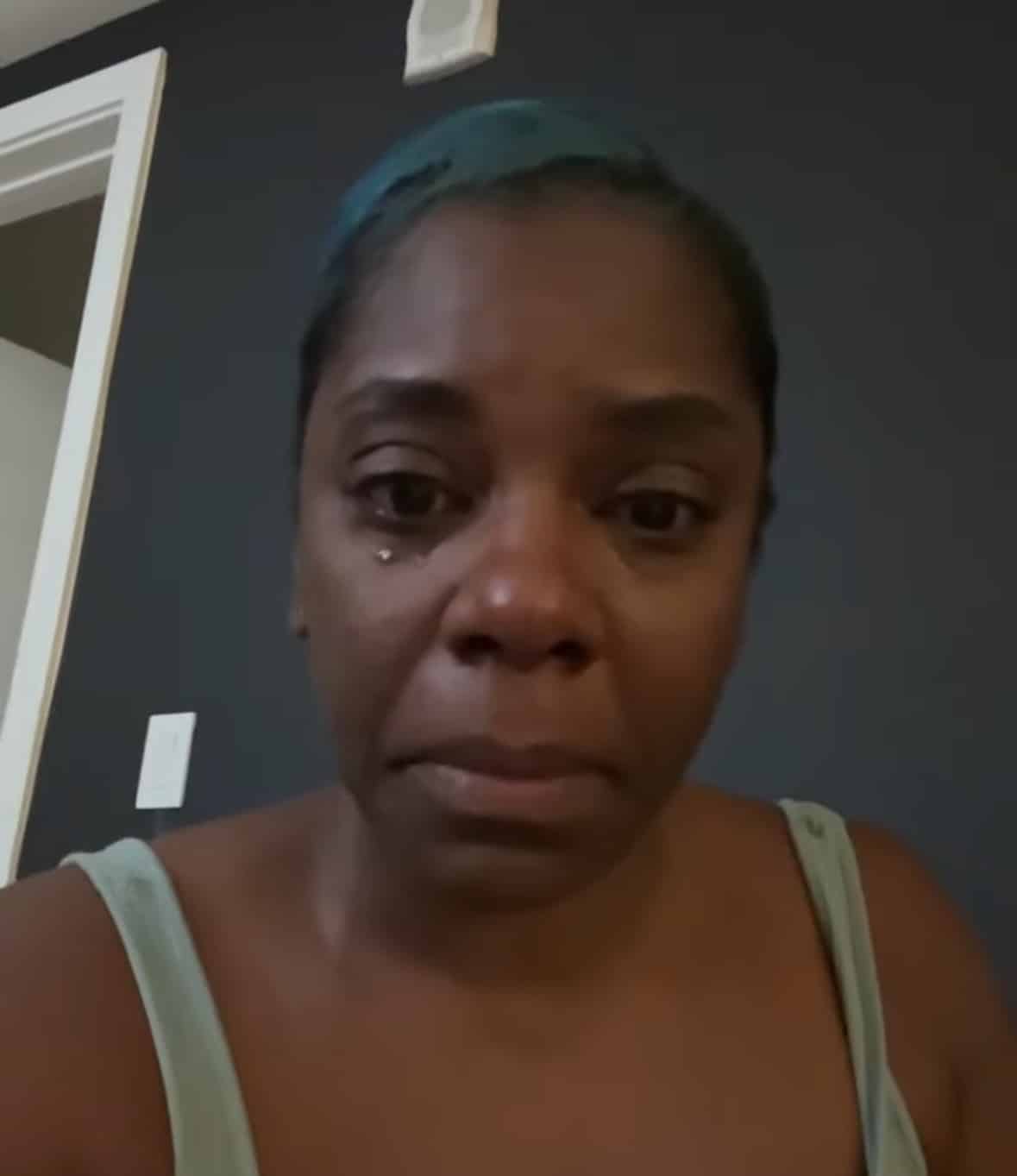 Word On The Curb…Youtuber Tasha K, who owes Cardi B $4.4 million from a defamation lawsuit, was seen in the YouTube streets last night crying and talking about how she loves Cardi B, after previously saying unforgivable things about the 'Bodak Yellow' rapper.
While discussing her renewed relationship with her previously estranged mother, Tasha K whose real name is LaTasha Transrina Kebe mentioned phone conversations she had with Nicki Minaj. She said she told Nicki Minaj that she and Cardi B were the same, and that she was giving Nicki grace but holding Cardi  accountable.
I truly want to see Nicki and Cardi, Tasha K said. And I've said this to Nicki and she didn't like it…I said, 'You and Cardi are the same.' She was like, 'What?' I said, 'You are the same. But, the difference is, I'm giving you grace and I hold her accountable, but you're older.'
WATCH VIDEO:
In the same conversation, she mentioned that she reached out to Cardi and expressed her concern for the rapper. This was in response to Cardi B's recent posts about suicidal thoughts on social media, which were prompted by relentless trolling from the barbs.
If you put a bullet in your head, who is gonna teach me to be a better person, the YouTuber asked Cardi B.
Tasha also told Cardi that she loved her, saying it was the most difficult thing for her to do.
WATCH VIDEO:
Cardi B, whose real name is Belcalis Marlenis Almánzar sued popular YouTuber Tasha K back in 2019 for defamation after Tasha made a blog post accusing Cardi B of being a prostitute the previous year. Cardi B won the suit in January of 2022.
Tasha apologized to Cardi B earlier this year.
Follow me, Gerald, on Instagram @iiamgj and Facebook @TheOfficialGeraldJackson
If you have a story you think the public should know about, send it to [email protected]