A 66-year-old woman, who worked as a flight attendant for American Airlines, was found dead inside her Philadelphia Marriott hotel room with a sock stuffed in her mouth.
DID YOU MISS: 14-year-old ALLEGES American Airlines flight attendant taped iPhone to toilet seat to record her using bathroom
The woman has not yet been identified, but police are calling her death "suspicious."
Philadelphia Police Chief Inspector Scott Small stated that officers responded to the Philadelphia Airport Marriott at approximately 10:41 p.m. on Monday after hotel employees discovered a body in one of the hotel rooms.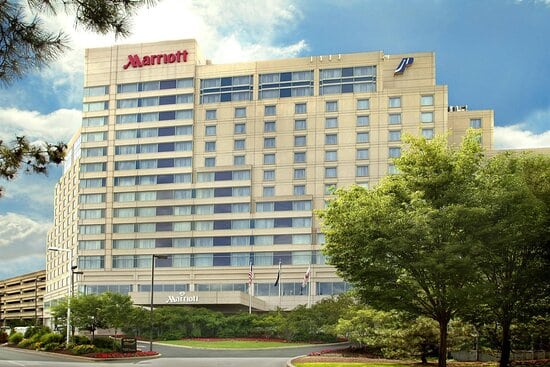 DID YOU MISS: Georgia man arrested in past for licking child's feet, arrested again for trying to lick another child's feet
Chief Small said that upon arrival, deputies found a sock in her mouth. The unidentified flight attendant was pronounced dead at approximately 10:45 p.m., according to Chief Small. He said that although his department is investigating the death as 'suspicious', there were no signs of forced entry into the hotel room.
The woman was also "on several medications," according to Chief Small.
No arrests have been made yet, and no weapons were recovered from the scene. Small stated that an investigation into the incident is still ongoing.
If you have information, reach out to Philadelphia police.
If you have a story you think the public should know about, send it to [email protected] 
Follow The NC Beat on Social Media: Instagram:@TheNorthCarolinaBeat | Facebook: @TheNorthCarolinaBeat | Twitter: @TheNCBeat
Follow me, Gerald, on Instagram @iiamgj and Facebook @TheOfficialGeraldJackson