We knew it wouldn't be long before the truth about a North Carolina sheriff came out. Finally, what many knew all along about Sheriff Jody Greene of the Columbus County Sheriff's Office being a racist is now public. It sure seems as though Sheriff Greene will be pulling out all that gray cat hair in his head, trying to figure out how he will get himself out of this one.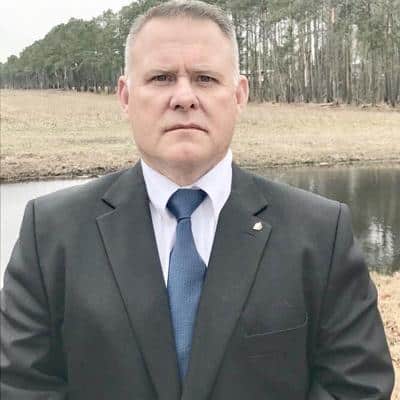 Nowhere to run now, sheriff, what was in you is out now, so you might as well wear "I'm a racist" loud and proud.
Audio has been released of Columbus County Sheriff Jody Greene telling Jason Soles, who was a captain at the time under Greene and who was selected to lead the Columbus County Sheriff's Office while elections officials investigated a complaint about whether Greene was eligible to serve as sheriff, that he was "sick of these black bastards" and that Soles needed to fire every black person Greene knew.
Soles recorded the call between him and Greene two months after Greene defeated Lewis Hatcher in the 2018 election by 34 votes. The election results were partly protested on concerns that Greene did not actually live in Columbus County as required by North Carolina's law. He was also improperly sworn in before the state certified the election results.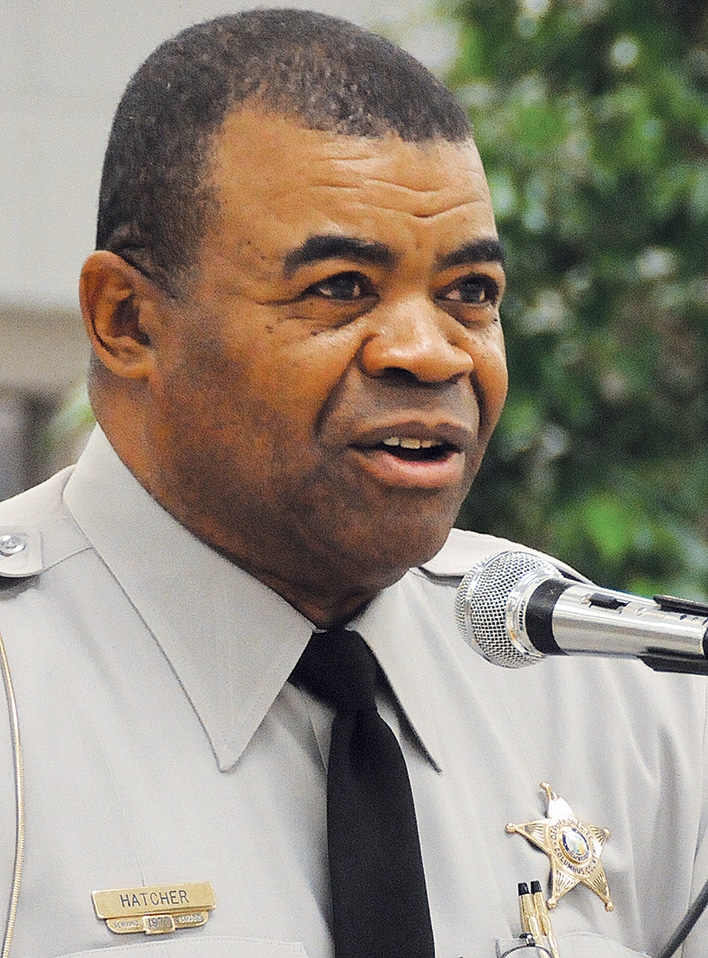 Soles said that right after he was appointed acting sheriff, he started receiving late-night phone calls from Greene. He said he remembered a phone call he had received from Greene in which Greene told Soles, "I hate a black fucking Democrat." Soles said that's when he was shocked that these things were coming from the sheriff, and he had to start recording their conversations.
According to Soles, the six-and-a-half-minute recording happened one late night in February 2019. Soles said Greene was trying to find out who was leaking information from his department to his opponent, Lewis Hatcher, and Melvin Campbell, a recently-fired sergeant, both who are black.
LISTEN TO THE AUDIO RECORDING OF GREENE BELOW:
Columbus County District Attorney Jon David was contacted for comment by local media Monday about the recording. He stated he hadn't learned of it until an hour before the media contacted him. David said after he learned what was on the recording, he was concerned but was unsure if Greene's comments violated criminal law. 
David said the comments of Greene did raise other potential concerns about biased policing by the Columbus County Sheriff's Office and that his office would need to review further to see if it may create issues for the sheriff or officers in his department being credible witnesses for criminal cases they investigated.
On Tuesday, after David obtained the recording on his own, he formally requested that N.C. State Bureau of Investigations investigates allegations of Obstruction of Justice by the Columbus County Sheriff's Office.
There's no doubt that Soles, who is now running for Columbus County Sheriff against Jody Greene, wanted to bring this recording out to the public to sling mud at Greene. Still, the comments Greene made in the recording are disgusting. No one like this should be in the most powerful law enforcement position ever.
On Monday, when Greene was contacted about the recording, local media said he seemed like he didn't know what was going on. 
Absolutely not, I do not recall that. And it says what? Sheriff Greene asked when questioned about racially charged comments he'd made on the recording. Is it me? What does it say I said?
Greene was reminded of his comments, to which he responded that he did not recall making those comments.
I do not recall any of that. Absolutely not. Where was I at when I supposedly said this? Greene asked.
When told the recording was made during a phone call he placed to Jason Soles in February of 2019, Greene responded, "This is ridiculous."
Hopefully, Sheriff Greene will resign before this gets worse.