The 15-year-old mass shooter who killed five people, including an off-duty police officer Thursday night in Raleigh, North Carolina, has been identified.
The North Carolina Beat can confirm that the 15-year-old suspect's name is Austin Thompson. He killed his 16-year-old brother, James Roger Thompson, who was reportedly found deceased in a bathroom.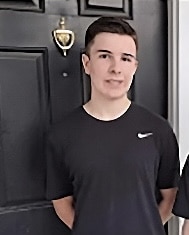 The North Carolina Beat was on police scanners when we heard that a 16-year-old was "down," but at the time, we didn't know if it was the shooter or not.
Later, we found out that the 16-year-old was not the shooter. Instead, the 16-year-old was reportedly found dead inside a bathroom in a home on Castle Pines Drive, 0.6 miles from Osprey Cove Drive, where the off-duty officer was shot and killed.
This afternoon, we learned that the 16-year-old was the suspect's brother.
According to scanner traffic, the suspect had an open wound to the skull, showing brain matter and numerous other injuries. He was transported to WakeMed and is currently in critical condition.
Wake County District Attorney Lorrin Freeman said she would charge the 15-year-old as an adult despite his age if he survives.
If the subject does survive, we will be proceeding with the intent of sending it to superior court," Freeman said. "In consideration of the mass number of lives lost, it's appropriate that this case be handled in superior court and this individual prosecuted as an adult."
The victims were identified Friday morning.
If you have a story the public should know about, send it to [email protected].