At least five people are dead, including an off-duty police officer, following a Thursday evening mass shooting in Raleigh, North Carolina.
At a 10:45 p.m. press conference, authorities confirmed that the alleged shooter was a white male juvenile and was in the hospital. 
Lt. Jason Borneo with the Raleigh Police Department said no other details could be released.
Governor Roy Cooper was at the press conference and said a nightmare had come to Raleigh.
"Terror has reached our doorstep. The nightmare of every community has come to Raleigh," Cooper said.
Around 5 p.m. Thursday, Raleigh police officers responded to a shooting call near the Neuse River Greenway in the Hedingham neighborhood near Osprey Cove Drive and Bay Harbor Drive.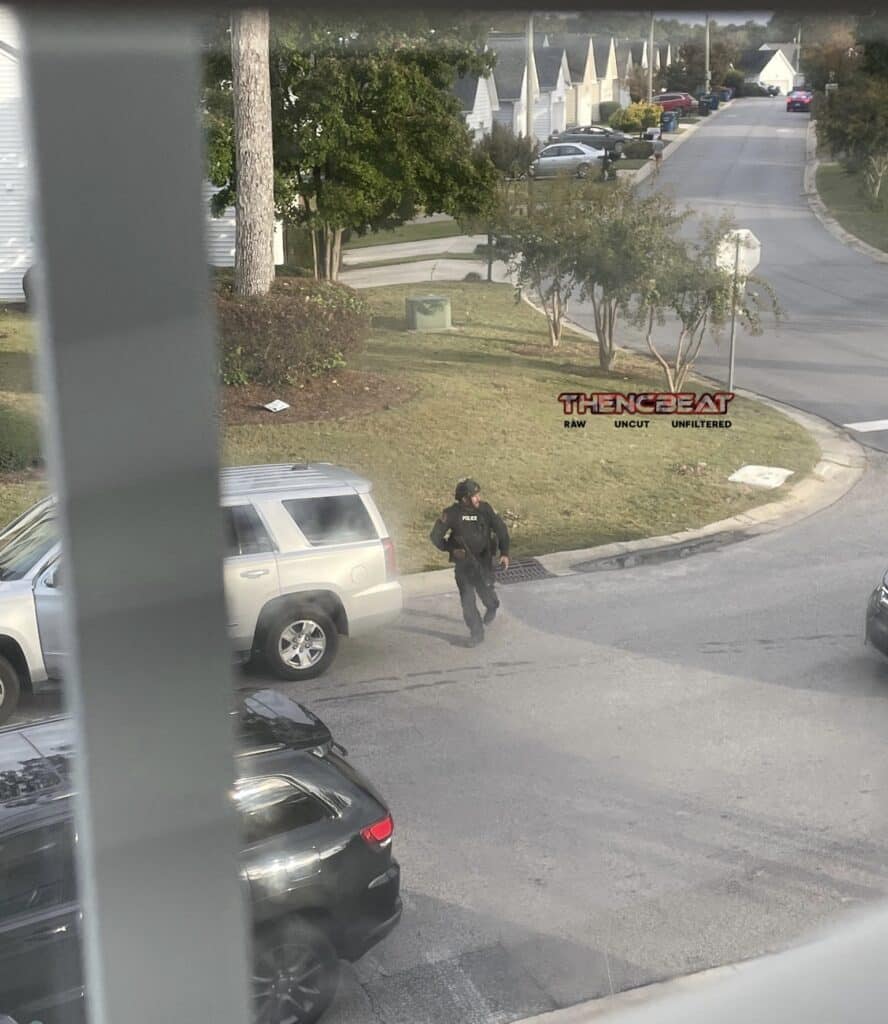 Authorities said an off-duty Raleigh police officer was shot and killed, and a k-9 officer was also shot, but he suffered non-life-threatening injuries, according to Mayor Baldwin.
According to Mayor Baldwin, two people were transported to WakeMed, including the k-9 officer who was shot in the knee and released from the hospital late Thursday evening.
The suspect was cornered in a barn off Buffaloe Road, according to police scanner traffic. 
Later, Raleigh police tweeted that the suspect was in custody.
The suspect has been taken into custody.

— Raleigh Police (@raleighpolice) October 14, 2022
During the active shooting, police were actively working at four different crime scenes.