A jury has found Aurora police officer Nathan Woodyard not guilty on all charges related to the death of Elijah McClain.
McClain, a 23-year-old Black man, was approached by Woodyard on August 24, 2019, after a 911 caller reported him as a suspicious person. Without introducing himself or providing an explanation, Woodyard grabbed McClain within eight seconds of arriving at the scene.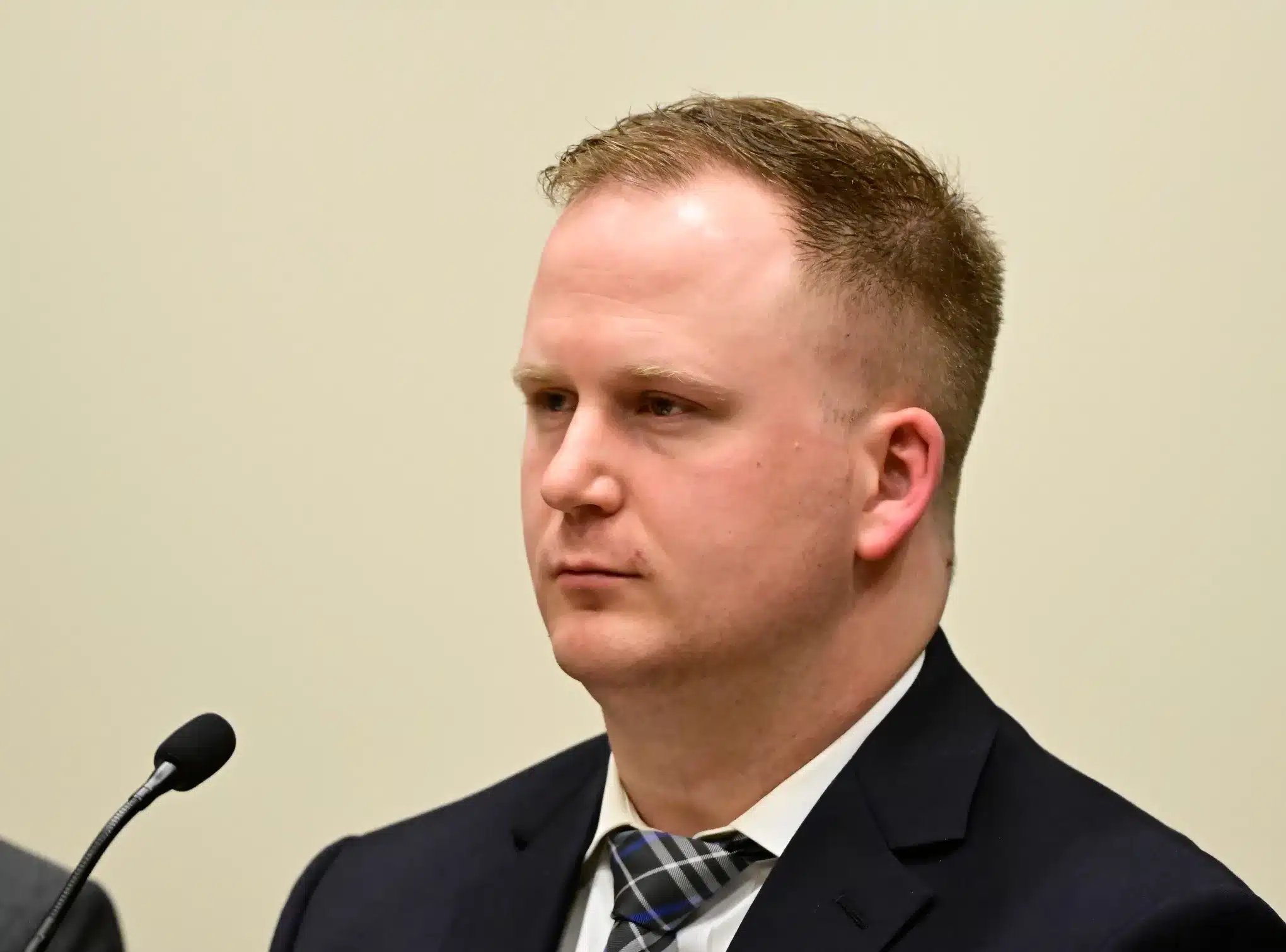 DID YOU MISS: 1 officer convicted in 2019 killing of Elijah McClain, another officer ACQUITTED
Prosecutors argued that Woodyard needlessly escalated the situation, along with two other officers, Jason Rosenblatt and Randy Roedema, who tackled McClain to the ground.
Woodyard used a carotid hold on McClain after Roedema claimed McClain had reached for an officer's gun. The neck hold caused McClain to briefly lose consciousness, and prosecutors claimed it initiated a series of events that ultimately led to his death, including an overdose of ketamine administered by two Aurora paramedics, Peter Cichuniec and Jeremy Cooper.
Defense attorneys argued that the neck hold did not contribute to McClain's death, instead placing blame on the ketamine overdose and the actions of the other two officers who continued to restrain McClain as his condition deteriorated after Woodyard had left the scene.
All five individuals involved in McClain's death faced criminal charges.
In a separate trial, Rosenblatt was acquitted of all charges, while Roedema was convicted of the lesser charges of criminally negligent homicide and third-degree assault. The two paramedics are scheduled to stand trial in mid-November.
Follow me, Gerald, on Instagram @iiamgj and Facebook @TheOfficialGeraldJackson
If you have a story you think the public should know about, send it to [email protected]