A 40-year-old track coach in Florida, who is HIV-positive, has been arrested for allegedly raping a 16-year-old student athlete.
DID YOU MISS: Florida mom murdered her son and daughter after losing custody battle to ex-husband
According to authorities in Florida, a student who attends Lakeland High School reported to the police on August 28th that Jarvis Young, a 40-year-old man, had inappropriately touched him. Sheriff Grady Judd of Polk County said that Jarvis provided the victim with sports equipment and lunch before massaging him and sexually assaulting him.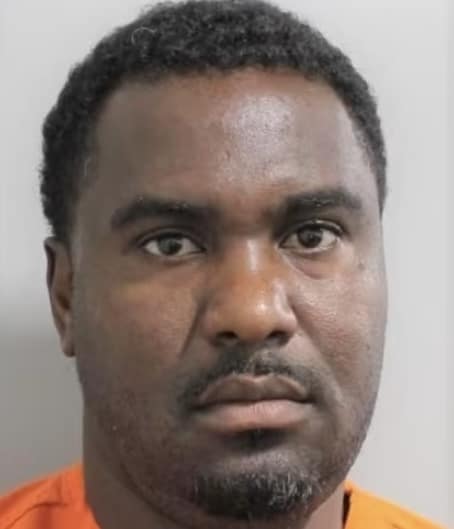 He, by his statements, admitted that he was HIV-positive. Did you hear what I said? I didn't stutter. He tried to and briefly had sex with a child knowing he was HIV-positive, Judd said.
In 2011, Jarvis was arrested for conspiring to commit sexual battery on a juvenile by bringing children to a motel. Judd said that the case was eventually dropped due to the statute of limitations. Jarvis has a disturbing attraction to young boys, and if he is not apprehended, he will likely continue to harm these children. In 2017, Jarvis allegedly grabbed a boy's leg in a car, for which he was charged with battery.
DID YOU MISS: [VIDEO:] Alabama band director tased after refusing to stop his band's performance
Judd explained that those charges were also dropped because the victim's family stopped cooperating with the investigation.
Jarvis is charged with sexual battery by a custodian on a victim aged between 12 and 18, lewd and lascivious conduct by a person aged 24 or older on a victim aged 16 or 17, child abuse without bodily harm, interfering with the custody of a minor, and engaging in sexual activity without informing a partner of HIV infection.
Judd said rumors had been sent in to his office about how Jarvis gets his victims.
The rumors were, around coach Jarvis Young, 'Hey, he'll give you stuff, but don't let him touch you.' Did you hear that? The kids that knew him from sports said, 'He'll give you stuff, but don't let him touch you.' That tells us one thing clearly. "He has physically assaulted, possibly sexually assaulted, and inappropriately touched other children, which has caused rumors to spread among them," commented Judd.
Polk County Public Schools said it is investigating how Jarvis was hired as a coach despite his prior arrests for crimes against children.
If you have a story you think the public should know about, send it to [email protected] 
Follow The NC Beat on Social Media: Instagram:@TheNorthCarolinaBeat | Facebook: @TheNorthCarolinaBeat | Twitter: @TheNCBeat
Follow me, Gerald, on Instagram @iiamgj and Facebook @TheOfficialGeraldJackson