Word On The Curb…a London beauty supply store owner said that he and his family are in hiding eating bread with jamand chocolate after an incident where he choked a black woman who requested a refund for a hair product that he refused to give.
The incident occurred on September 11 at Peckham Hair and Cosmetics in London, which is owned by 45-year-old Sohail Sindho. The customer had requested a refund for a hair product, but Sindho refused to grant it. Sindho claims that the woman said she would take the products with her because he refused to give her a refund.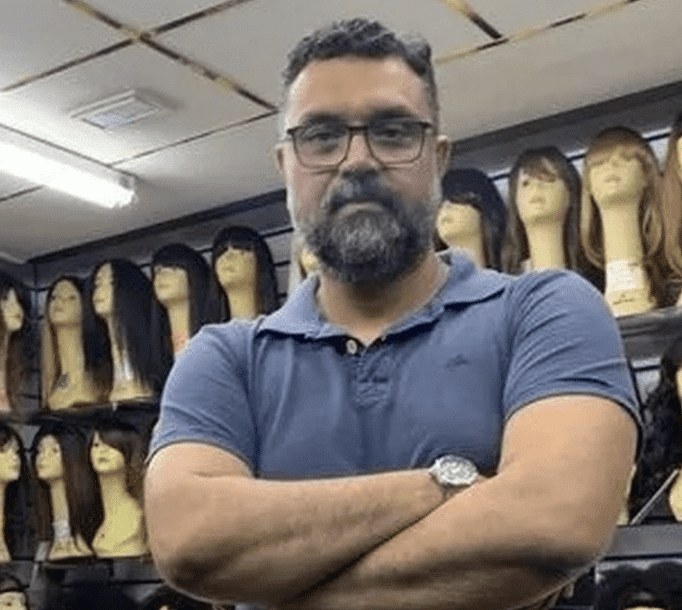 DID YOU MISS: Dancer and skater Beauty Couch was stabbed multiples times in the torso
He said the woman attempted to leave. He confronted her, which led to a tussle.
In the video, Sindho could be seen pushing the woman as she attempted to exit the store. He then put his hands around her throat choking her, as she hit him in the head with a shopping basket, screaming for someone to call 911.
Sohail Sindho choke black woman in hair store
Sindho said he was defending himself and the community that has come to destroy his business and his families life don't understand. Seems like he has to learn the hardware. For years, Sindho has owned Peckham Hair and Cosmetics, but he and his family have been forced to sell the business and go into hiding after losing £700,000 since the incident.
DID YOU MISS: 'BOMB MAYBE?': Israel orders United Nations to evacuate Gaza 'within the next 24 hours'
Sindho said he has pulled his children out of school out of fear they'd be attacked. He also said he has been living "off loans from my friends and family," adding, "Things are getting worse every day. My kids haven't had a warm meal in a month. They have been eating bread with jam and chocolate."
Follow me, Gerald, on Instagram @iiamgj and Facebook @TheOfficialGeraldJackson
If you have a story you think the public should know about, send it to [email protected]