If the pastors aren't cheating on their wives or engaging in inappropriate relationships within the church with men, they are stealing, just like this dishonest crook in a clerical collar who was caught on surveillance camera stealing from Renzetti Magnarelli Clergy Apparel in Philly without paying.
DID YOU MISS: Fayetteville N.C. pastor calls out her husband for sleeping with men and not coming home since August
These are the same men who claim to have the Holy Ghost. However, on this specific day, Apostle Jermaine Johnson of Higher Ground Ministries International, INC decided to put his Holy Ghost in his pocket and put the products from the clergy store in his bag before driving away in his black two-door BMW with New Jersey license plates.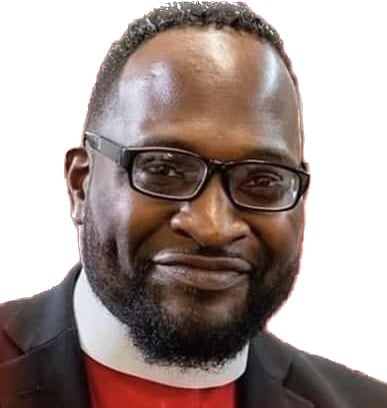 In a Facebook post earlier this week, Renzetti Magnarelli Clergy Apparel shared surveillance camera photos of Johnson,who they claim falsely identified himself when he visited their store. The clergy apparel store said that while a salesman was getting a red pallium for Johnson, Johnson stole a mitre from their display.
According to Johnson's Facebook page, he was supposed to be consecrated as a Bishop on September 23. However, the bishop who were supposed to officiate the consecration backed out after images of Apostle Jermaine Johnson stealing came to light.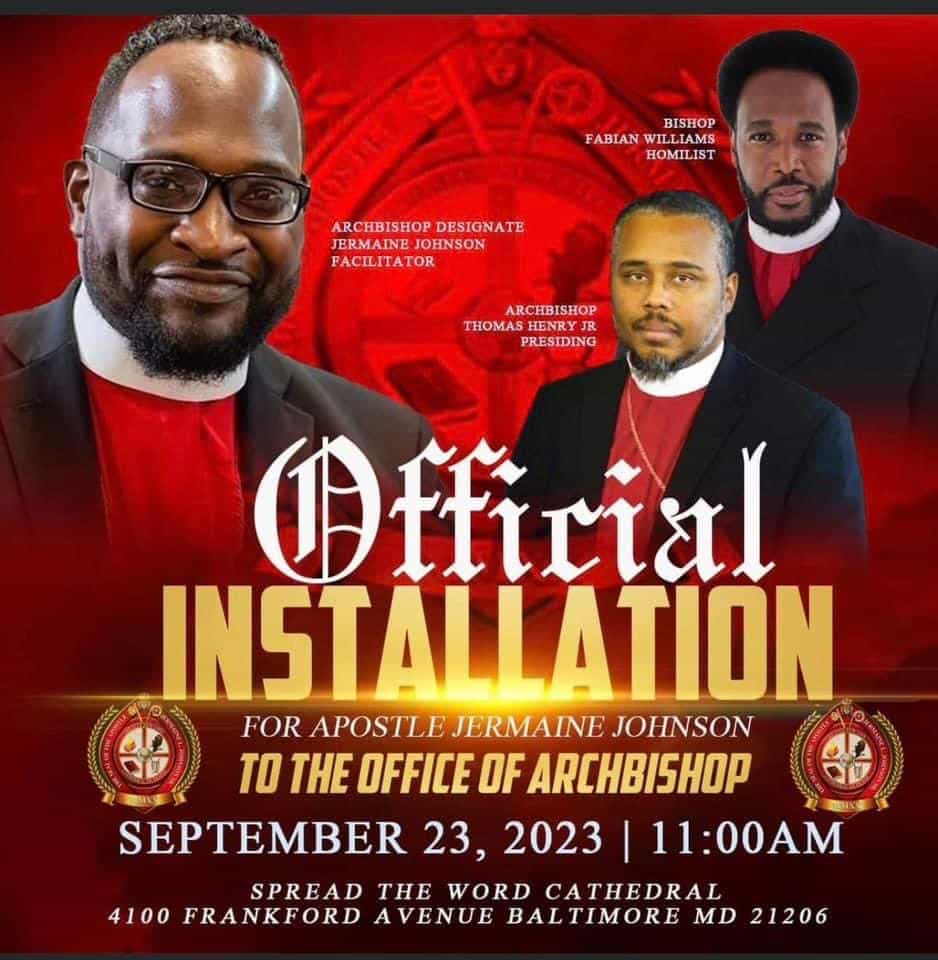 DID YOU MISS: BUSTED! Jacksonville pastor charged with marrying two women, faces 3-12 months in prison
When a bishop is appointed to his office, he is bestowed with the mitre, which is what Apostle Johnson could be seenstealing without paying, according to Renzetti Magnarelli Clergy Apparel.
LOOK AT APOSTLE JERMAIN JOHNSON CAUGHT IN THE ACT BELOW: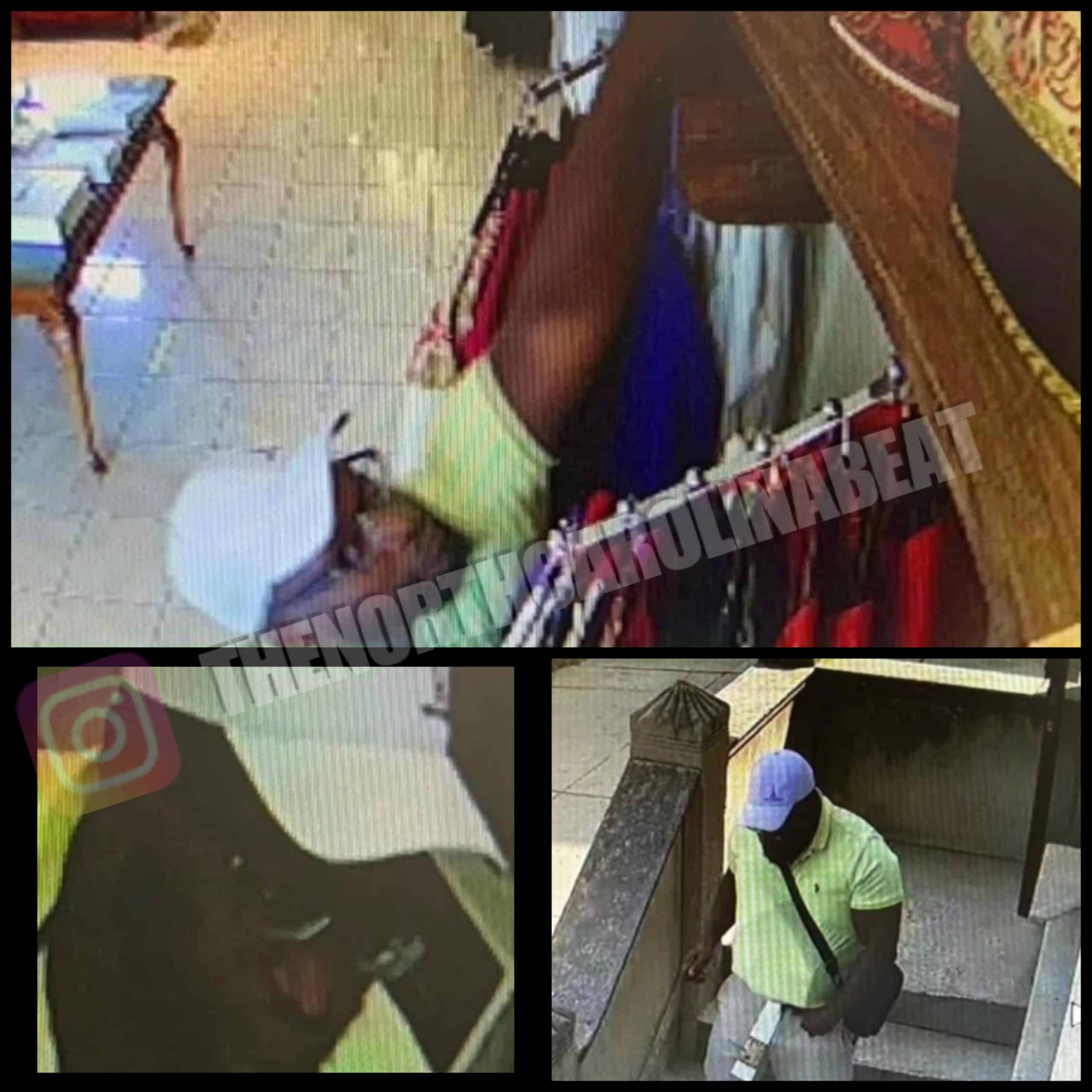 It is unclear why this deceitful apostle is stealing, especially when his wife could've stepped in and gave him the money to buy the mitre rather allowing her husband to look like robber in the streets.
READ RENZETTI MAGNARELLI CLERGY APPAREL POST BELOW: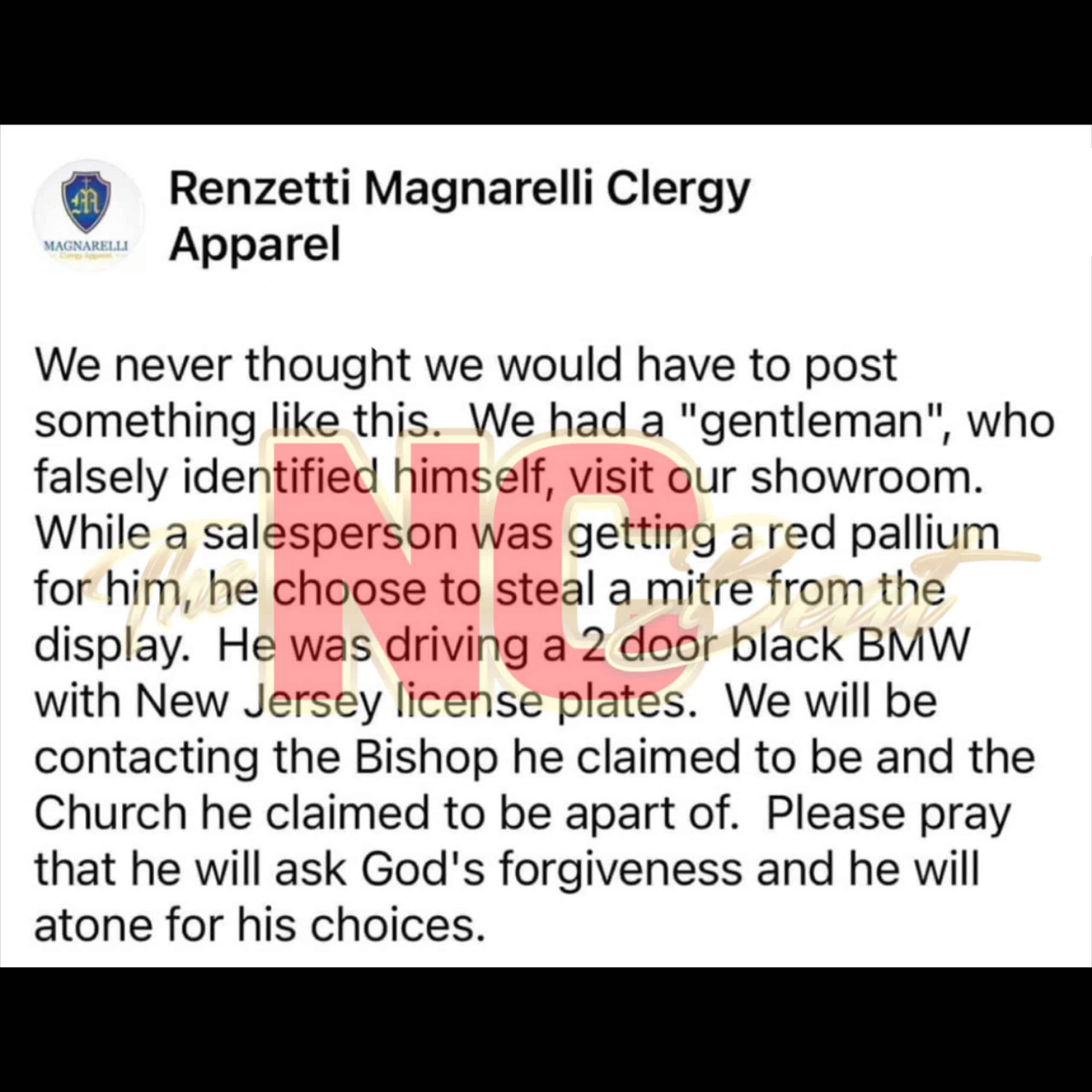 If you have a story you think the public should know about, send it to newstip@thencbeat.com 
Follow The NC Beat on Social Media: Instagram:@TheNorthCarolinaBeat | Facebook: @TheNorthCarolinaBeat | Twitter: @TheNCBeat
Follow me, Gerald, on Instagram @iiamgj and Facebook @TheOfficialGeraldJackson