A 15-year-old girl, just shy of her 16th birthday, is dead after police say the maintenance man, who was recently hired at the apartment complex where she lived, killed her.
According to the Indianapolis police, a woman who was walking her dog discovered the body of a teenage girl behind the Carriage House East Apartments, along a tree line, shortly before noon on Wednesday.
The teenage girl was identified as 15-year-old Janiya Carr.
When Carr was found, she had a bullet wound to her right cheek and trauma to the back of her head. Days before she was found, on October 28th, Carr's mother had reported her as a runaway juvenile.
DID YOU MISS: 2021 death of Florida man leads to arrest of his wife and two sons
Court documents said that police used surveillance footage to capture the suspect and learn what happened. According to the documents, police claim that at exactly 4:32 a.m. on October 28, cameras on Newburgh Drive captured Carr getting into a Kia registered to the suspect identified as 34-year-old Tevis Walker.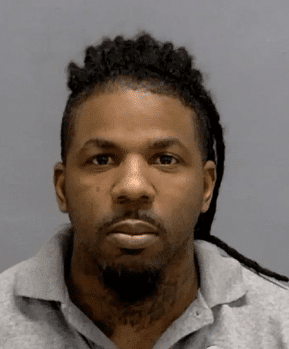 Less than an hour later, at 5:21 a.m., another camera picked up the Kia driving into the grass and turning off its lights in the exact spot where Carr's body was found. Court documents specifically stated that the "movement can be seen, but the view is not clear."
Four minutes later, at 5:25 a.m., investigators said Walker parked his Kia in the parking lot and then went inside his apartment, which was just a few hundred feet from the scene.
Court documents stated that Walker had recently been hired as a maintenance man for the apartment complex, even though he had several warrants for his arrest in Alabama and Georgia.
According to court documents, Walker told police that he owned a Kia Optima and was the only one who drove it. He also told the police that he remembered picking up a girl and driving her several miles east to purchase a tablet. Walker then told investigators that the person he was purchasing the tablet from did not show up, so Walker returned Carr back to the apartment complex.
Police did not provide a motive for the killing.
Follow me, Gerald, on Instagram @iiamgj and Facebook @TheOfficialGeraldJackson
If you have a story you think the public should know about, send it to [email protected]