A business owner in Myrtle Beach, South Carolina, is asking for the public's help locating a slingshot a Winston-Salem, North Carolina, woman rented from him for $99 and has yet to return it.
Billy Wiesner, the owner of Myrtle Beach Slingshot Rentals, took to social media Wednesday to say after being in the business for almost six years, he has never had a slingshot stolen from him.
27-year-old Charneillia Lee Cooper is the woman Wiesner says rented one of his 2022 R Auto (Teal Blue) slingshots and never returned it. In Wiesner's Facebook post, he said he called the police, but they weren't acting quickly, so he hired a private investigator. Wiesner said all of his slingshots have tracking devices on them, and the one Cooper allegedly stole was tracked to Greensboro, North Carolina, as its last location. 

PHOTO AND LICENSE PLATE NUMBER OF STOLEN SLINGSHOT BELOW: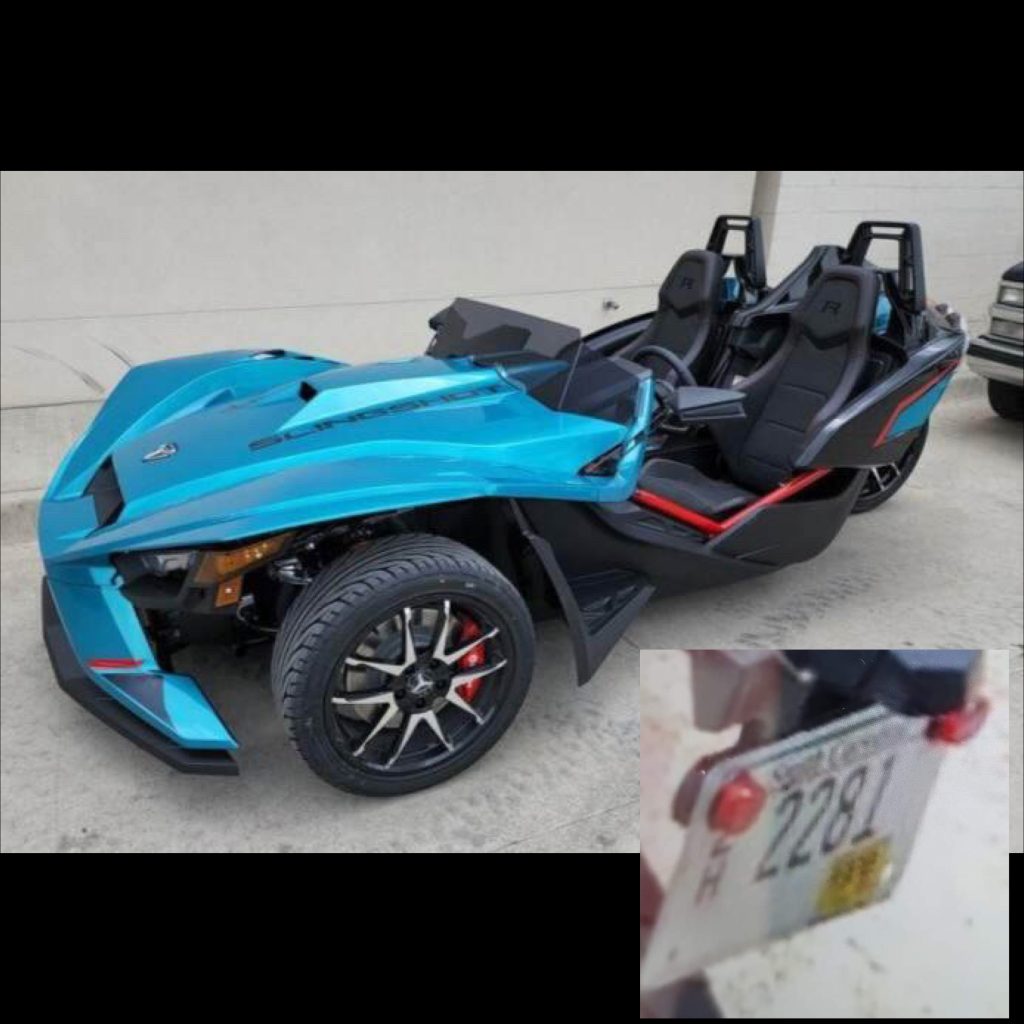 When the private investigator arrived at the last known location of the slingshot, which was a home in Greensboro, the slingshot could not be located. Wiesner says Cooper and whoever else found the GPS on the slingshot removed it, so it could no longer be tracked.
The North Carolina Beat obtained photos of Cooper's 2008 GMC Acadia and her inside the slingshot rental office and a photo of her looking at the slingshot outside of the business.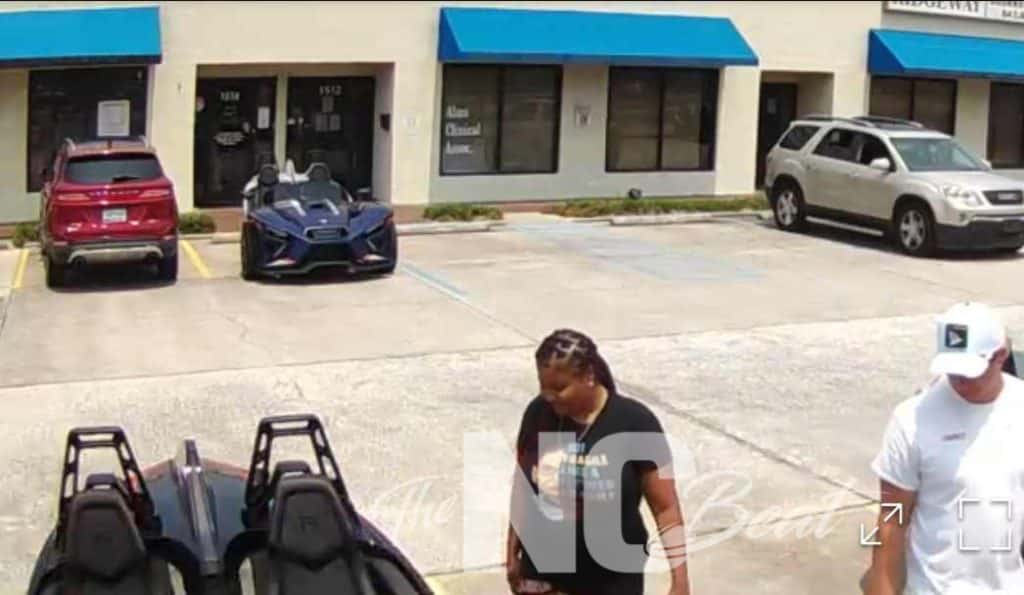 It is unknown exactly where Cooper is located, but she will soon be caught for stealing this man's slingshot.
Wiesner said Myrtle Beach Police are investigating this theft.
 If you have a story you think the public should know about, send it to newstip@thencbeat.com.
Follow me, Gerald, on Instagram @iiamgj and Facebook @TheOfficialGeraldJackson