It seems that tensions and escalation are rising in the Middle East due to the Israel-Hamas War, as the U.S. has sent a nuclear-guided missile submarine to the region to demonstrate its military strength.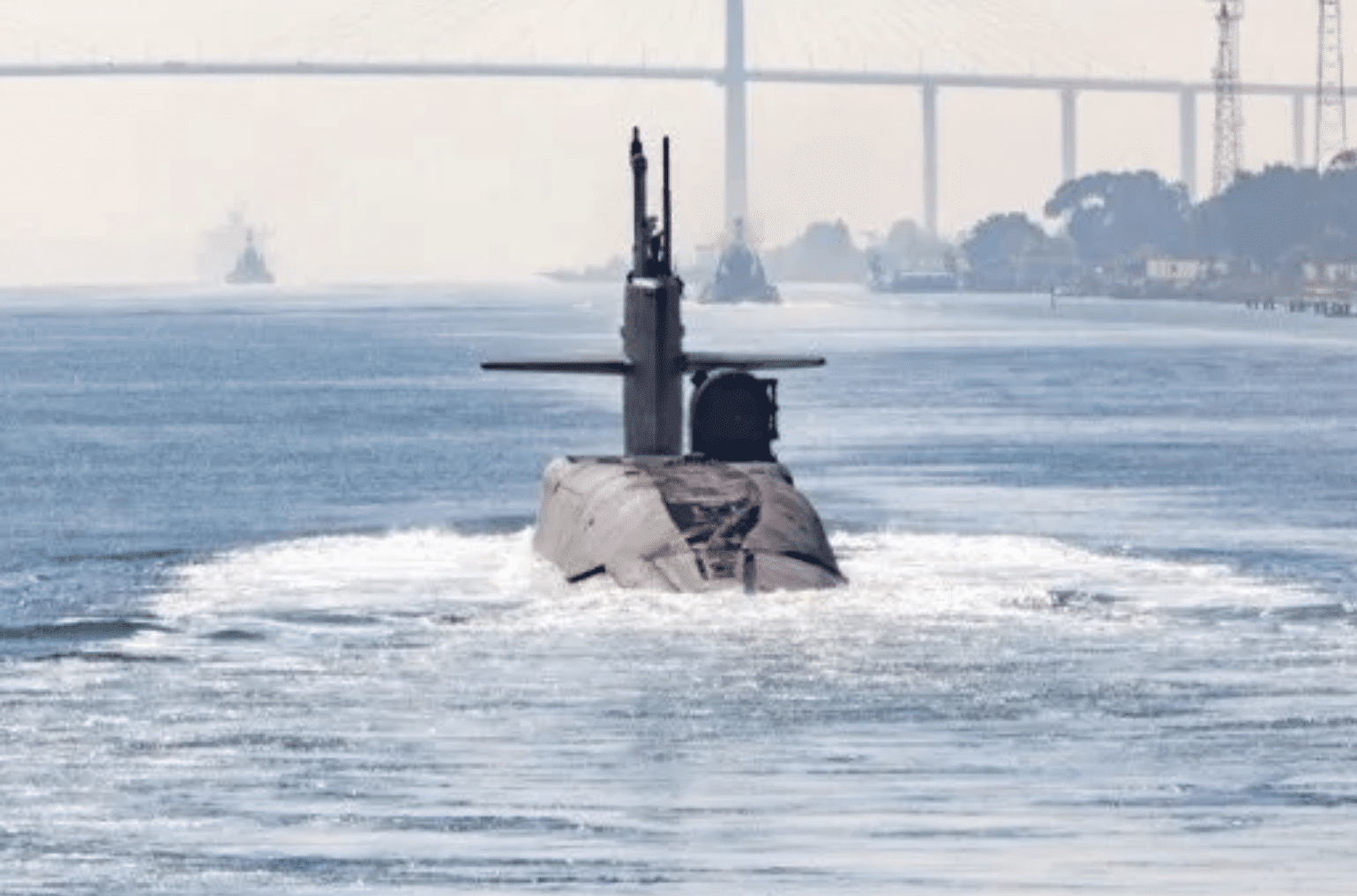 The U.S. military made the announcement on Sunday in a social media post, which is unusual. However, the U.S. said that the submarine, which can launch nuclear missiles, sends a clear message to any enemies not to escalate the war.
DID YOU MISS: Israel under terrorist attack, Joe Biden pledge to support Israel's fight
The Department of Defence included an image of the submarine moving through the Suez Canal with the caption: "On November 5, 2023, an Ohio-class submarine arrived in the US Central Command area of responsibility", US Central Command (CENTCOM) said on the social media platform X, formerly Twitter.
On November 5, 2023, an Ohio-class submarine arrived in the U.S. Central Command area of responsibility. pic.twitter.com/iDgUFp4enp

— U.S. Central Command (@CENTCOM) November 5, 2023
Since the October 7th war began between Hamas and Israel, the U.S. has moved military assets to the region, including two aircraft carriers and an extensive fleet of fighter aircraft.
1,000 American soldiers were also deployed to the region to assist an unspecified number of special operations commandos who are "advising" the Israeli military in their operations in Gaza.
The U.S. also sent the Terminal High Altitude Area Defense (THAAD) missile defence system to Saudi Arabia, as well as Patriot surface-to-air missile systems to Kuwait, Jordan, Iraq, Saudi Arabia, Qatar, and the United Arab Emirates, according to The Wall Street Journal.
US military assets have been subjected to intense attacks by Iran-allied militias in Syria and Iraq since October 7. During this period, these groups have launched numerous assaults on US bases, resulting in the most severe incident on October 17 and 18, when 21 US military personnel were injured at the al-Tanf garrison in Syria and Al Asad Air Base in Iraq.
Follow me, Gerald, on Instagram @iiamgj and Facebook @TheOfficialGeraldJackson
If you have a story you think the public should know about, send it to [email protected]